Padang Bai, Indonesia
Padang Bai is mainly known for the ferries to Lombok—but it has more to offer. If you're not in a rush, it might worth carving out a day for this laid-back village. To get here you'll travel about 1.5 hours from Ubud or nearly 2 hours from Kuta.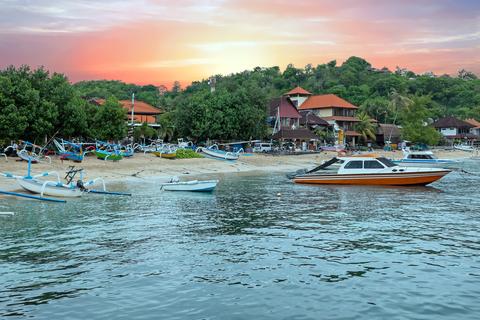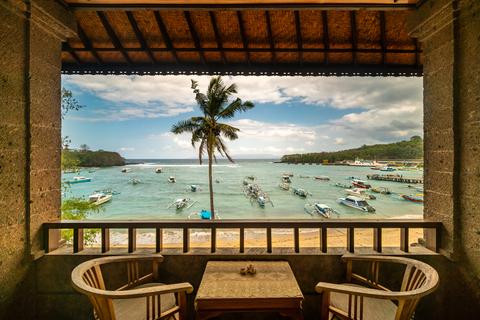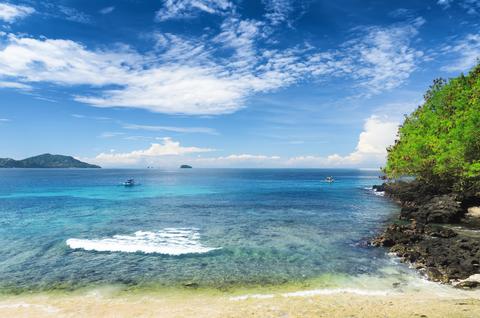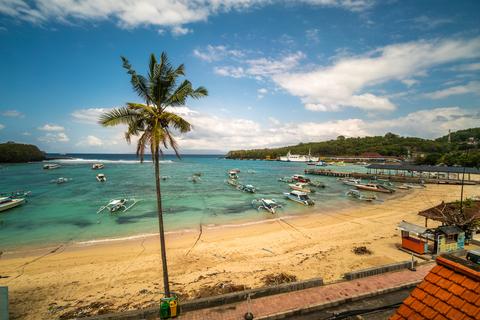 There are slow public ferries to and from Lombok every hour, 24 hours a day. The trip normally takes about 4 hours but it can be much longer in poor weather. Speedboats are available as well.
Accommodation is quite basic and aimed more at the backpackers, but you can still find good options. Location-wise, Padang Bai is a fairly convenient base for shorter trips to explore East Bali.
The main beach is not ideal for bathing and it might be quite littered. On either side of this beach, you'll find hidden coves with quiet, white sand beaches—Blue Lagoon Beach is on one side and Bias Tugal is the other.
Blue Lagoon Beach has a coral reef near its shore and makes for a lovely place to snorkel. This beach also has a snorkeling rental shop, a few restaurants, and food stalls. Unfortunately, during high tide, there's no place to sit. To get there, walk to the left end of the main beach and take the road that climbs to the left. After about 2 minutes you will see a small car park with signs showing the way to the lagoon. Be warned that walking through the water can be dangerous because of the many rocks and corals.
Bias Tugal Beach is also called Pantai Kecil (Little Beach) or The White Sand Beach—definitely the nicest beach in Padang Bai. It's good for swimming and there are a few restaurants in the vicinity. To reach it, start at the police station and walk up the hill for about 328 feet (100 m). From there, just follow the signs. Weather permitting you'll be able to see the majestic Mount Agung in the distance—an active volcano and the biggest mountain in Bali.
Padang Bai Personalized Trips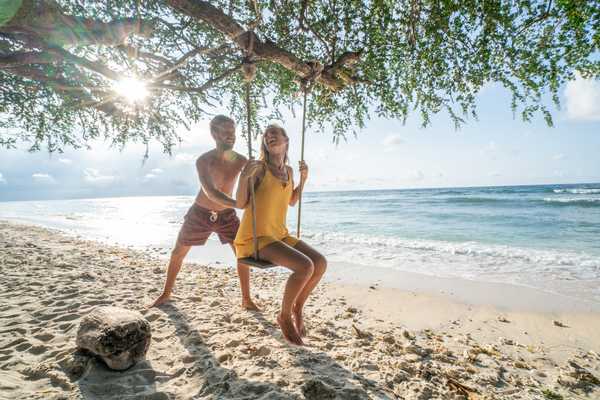 Indonesia
Our Love in Bali & Beyond!
Expert Choice Make a lasting memory when you unplug from the digital world and tune into nature and each other. Island hop your way to happiness and a deeper connection.