This is a boutique resort on the outskirts of Seminyak. It's easy to get from there to a nice selection of restaurants, bars, and the beaches. Vacationers come to this part of Bali nightlife and beaches that cater to the out-of-town crowds.
Featured in:
Luxury, Boutique, Honeymoon, Best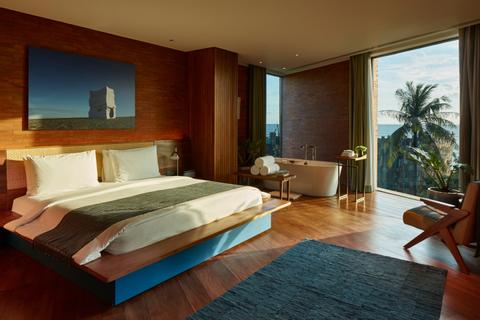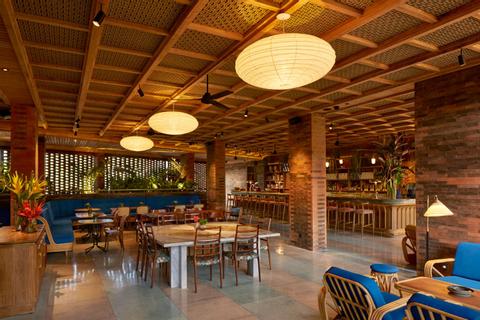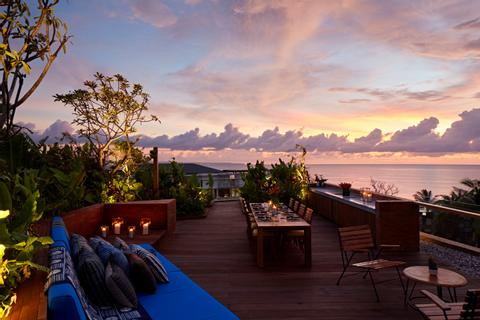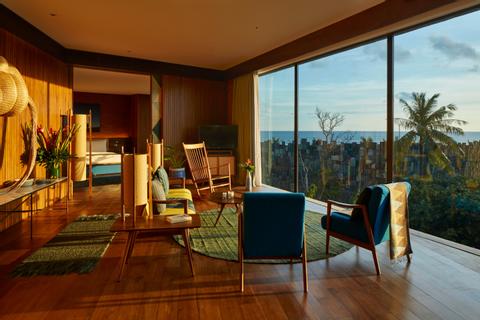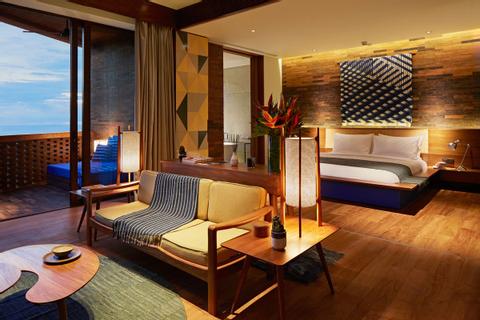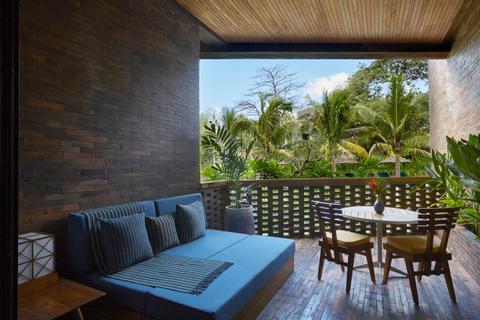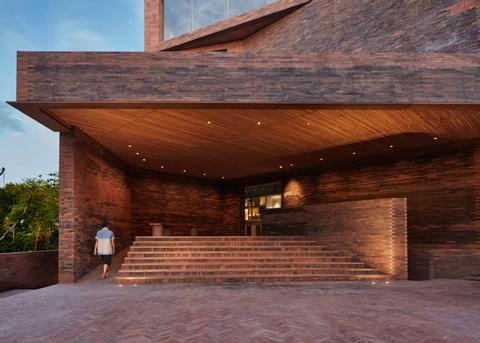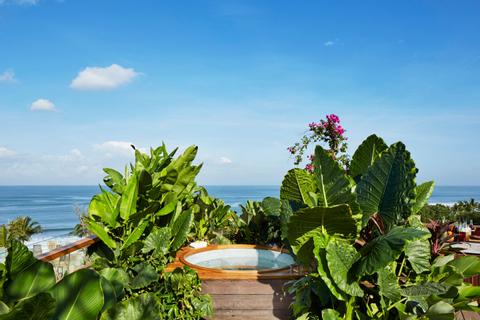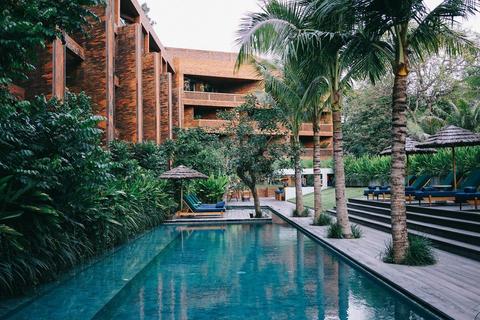 2:00 p.m. check in
12:00 p.m. check out
Restaurant in Hotel
Swimming Pool
Wireless Internet
Attractions & Sites
9 km
From here, you can take easy day trips to traditional villages. There are also some nearby beaches worth visiting—Batu Belig Beach has decent waves for beginner surfers. You can drive 15 minutes from Katamama to the busy streets of Seminyak, where you can find nightlife and bars that are popular for sunset cocktails. For even more of a party scene, take a taxi 30 minutes to Kuta, one of Bali's busiest beach towns.
Katamama offers 57 beautiful air-conditioned suites with elegant furnishings and hand woven fabrics. The resort's architecture uses handmade bricks and other natural materials. Rooms come with lots of areas for socialization, including private balconies and living rooms. Help yourself to the ensuite minibar and store any of your own drinks in the room's refrigerator. You can access Wi-Fi anywhere in the resort and order room service.
Outside, you'll find a lengthy swimming pool in the middle of the hotel's garden. Coconut and frangipani trees create a dreamily, tropical atmosphere. In the dining room, you'll find options that emphasize healthy eating and local ingredients. Start your day here by filling up on the bountiful breakfast that's included in your stay. The bartenders here are expert mixologists who deftly incorporate ingredients like cloves, chasteberr, and kaffir lime into their cocktails. Katamama has an open-air bar where you can enjoy the lovely grounds.
Just like the restaurant, the spa takes its cues from the surrounding landscape. You'll find skin treatments that let you access the health-giving properties of Bali flora. Visit the 24-hour gym to try out some of the fitness center's equipment. Keep your laundry nice and fresh with the help of the on-site laundry and dry cleaning service.
More Property Amenities
Air Conditioning
Bar
Beach Access
Mini Bar
Mini Gym
Ocean View
Safe Deposit Box
Telephone
Yoga Lessons
Accommodations
Two Bedroom Suite
Sleeps 5
Air Conditioning
Balcony
Cable TV
Hair Dryer
Hot Water
Mini Bar
Safe Deposit Box
Telephone
Wireless Internet
Living Room
Air Conditioning
Balcony
Cable TV
Hair Dryer
Hot Water
Mini Bar
Safe Deposit Box
Telephone
Wireless Internet
Living Room
Air Conditioning
Balcony
Cable TV
Hair Dryer
Hot Water
Jacuzzi
Mini Bar
Safe Deposit Box
Telephone
Wireless Internet
Living Room
The Katamama Suites
Sleeps 6
Air Conditioning
Balcony
Cable TV
Hair Dryer
Hot Water
Jacuzzi
Mini Bar
Safe Deposit Box
Telephone
Wireless Internet
Living Room
Air Conditioning
Hot Water
Safe Deposit Box
Telephone
Wireless Internet
Living Room
Patio
Air Conditioning
Cable TV
Hair Dryer
Hot Water
Mini Bar
Safe Deposit Box
Telephone
Wireless Internet
Living Room
Patio
Similar Hotels