The Amala Seminyak is a luxurious resort, with plush suites and even plusher spa and pool villas. It's located in downtown Seminyak, just a short drive from the Double Six Beach. It's also a short walk from some of the area's popular restaurants.
Featured in:
Honeymoon, Midrange, Boutique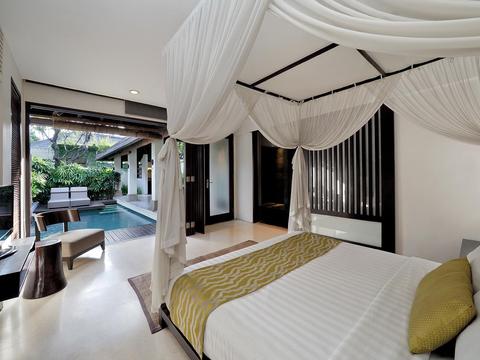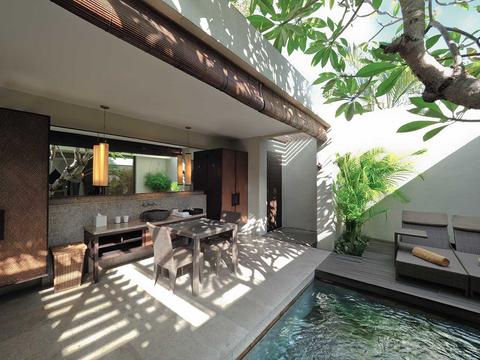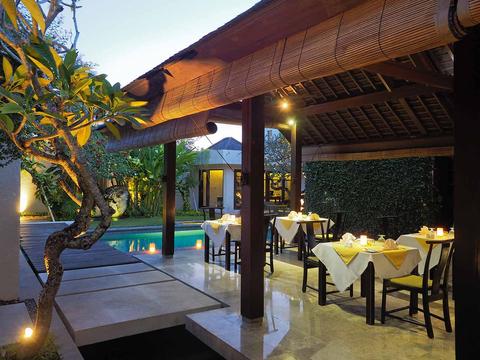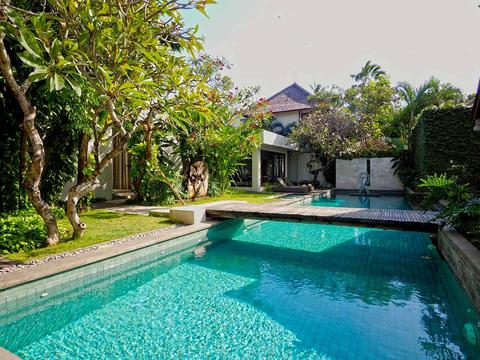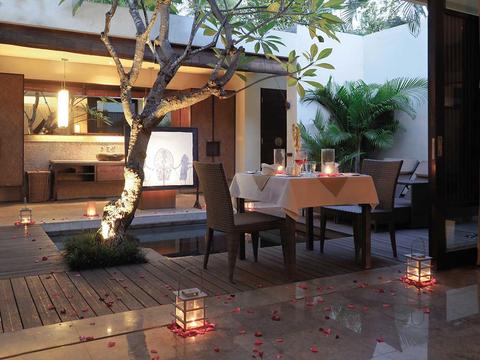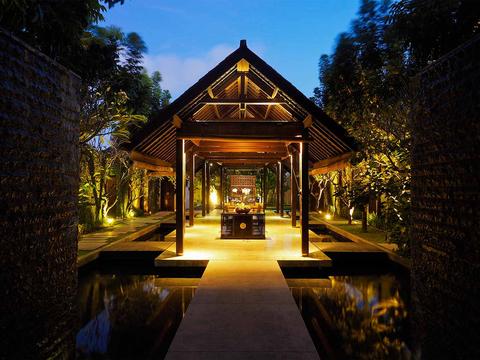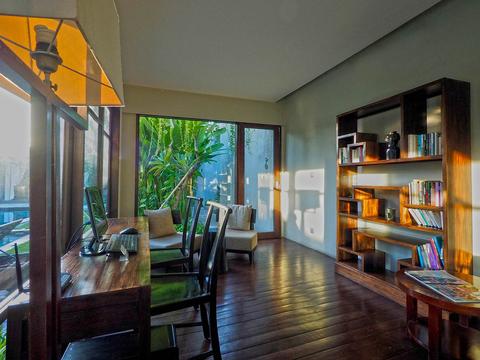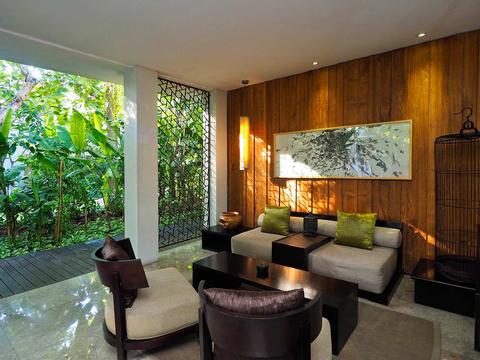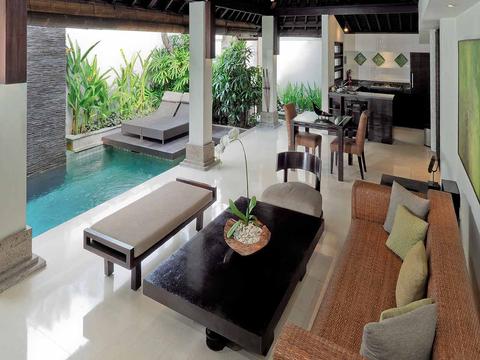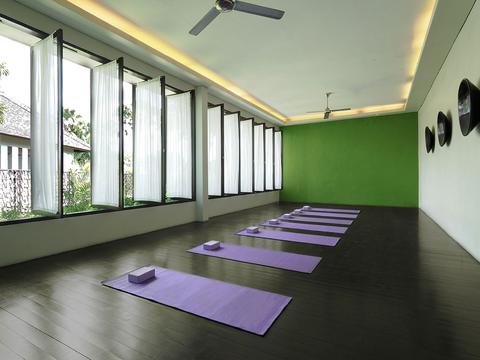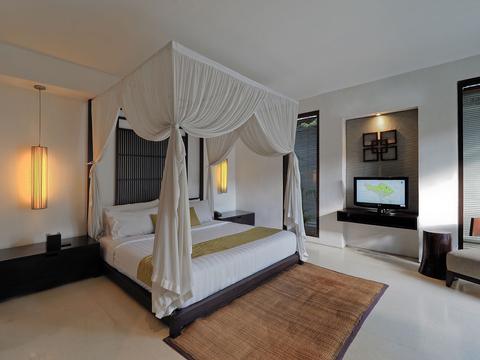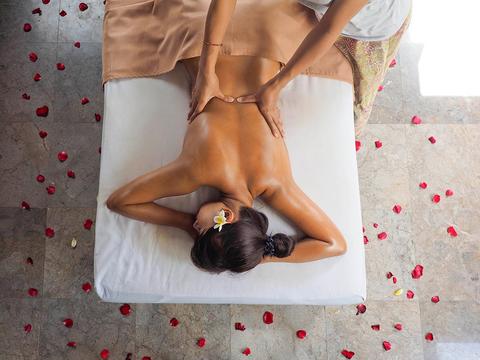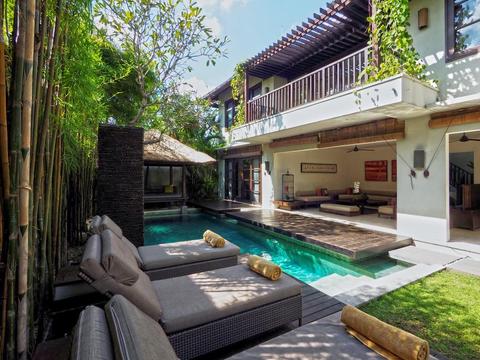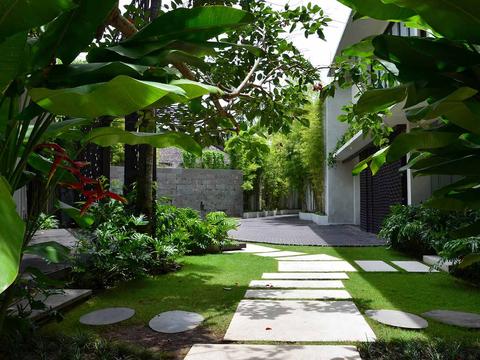 3:00 p.m. check in
12:00 p.m. check out
No children allowed
Free Breakfast
Restaurant in Hotel
Spa Services
Swimming Pool
Wireless Internet
Travelers to Seminyak should also take time to visit Denpasar. While you're here, you should take a tour to sample some of the local street food. This is one of Bali's less visited destinations, which makes it a good destination to experience vibrant Indonesian markets and authentically Balinese culture. In Seminyak, you can explore more of the upscale restaurants. For more of a party atmosphere, you can travel a bit farther down the coast to Kuta, one of Bali's most popular destinations to experience western-style nightlife.
The dining room emphasizes fresh, healthy ingredients and spicy local flavors. The elegant outdoor dining area overlooks the resort's pool. If you want to dine on your own, you can request a private BBQ service. The resort also offers convenient room service. Breakfast is included in your stay, so make sure to get your fill before you start your day of exploring.
After you've explored the nearby attractions, you'll want to get in some time at the lovely outdoor pool, which is surrounded with fragrant frangipani trees. Visit the spa to get some treatments the incorporate botanical skin treatments. Next to the pool, you can check out the resort's calming library, which has its own computer with internet access.
You can amuse yourself in the downtime with the flatscreen LCD TV, DVD player and iPod dock. Wi-Fi is available throughout the resort and the rooms also come equipped with telephones. All of the accommodations are air conditioned and come with minibars as well as tea and coffee making stations. The ensuite bathroom is nicely appointed with toiletries and a hair dryer.
Every day, you'll find your room (or villa) refreshed with new soft drinks in the minibar and fresh fruit in the complimentary fruit basket. Keep your valuables neatly tucked away in the room's safety deposit box. And you can keep your luggage fresh with the resort's dry cleaning and laundry service.
More Property Amenities
Air Conditioning
Breakfast Available
Cable TV
Hair Dryer
Massage
Mini Bar
Safe Deposit Box
Telephone
Yoga Lessons
Accommodations
Three Bedroom The Amala Residence
Sleeps 6
Air Conditioning
Cable TV
Hair Dryer
Mini Bar
Safe Deposit Box
Telephone
Wireless Internet
Living Room
Dining Room
Deck
Two Bedroom The Amala Residence
Sleeps 4
Air Conditioning
Cable TV
Hair Dryer
Mini Bar
Safe Deposit Box
Telephone
Wireless Internet
Living Room
Dining Room
Deck
Air Conditioning
Cable TV
Hair Dryer
Mini Bar
Safe Deposit Box
Telephone
Wireless Internet
Living Room
Dining Room
Air Conditioning
Cable TV
Hair Dryer
Mini Bar
Safe Deposit Box
Telephone
Wireless Internet
Deck
Air Conditioning
Cable TV
Hair Dryer
Mini Bar
Safe Deposit Box
Telephone
Wireless Internet
Similar Hotels