Tegalalang Rice Terraces, Indonesia
Tegalalang rice terraces are a scenic spot in Ubud, and a good introduction to know the countryside. The rice field terraces cover the sides of the hills, interspersed with tall palm trees. Tiny waterfalls that form part of the irrigation system burst from the slopes.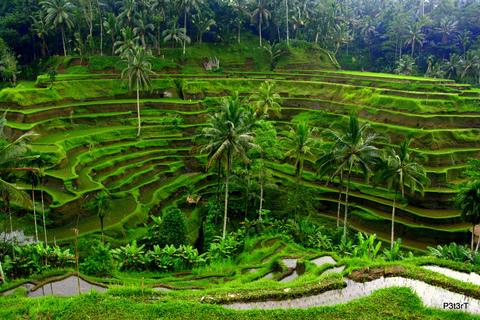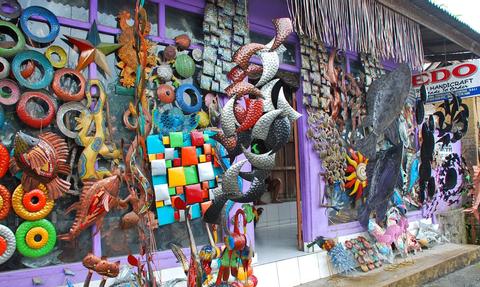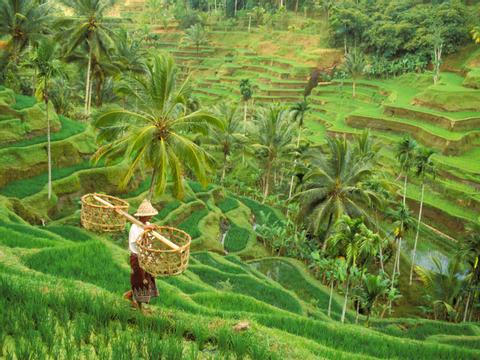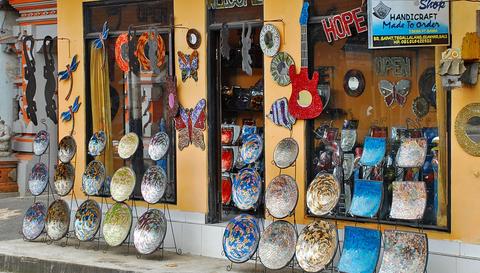 There is a small charge to see the rice terraces. As you walk, you might see people dressed up – this is a popular place for photo-ops. This is a must-see destination in Ubud, so if you want to have some views all to yourself, consider getting there early in the morning. As you walk, you might also see farmers carrying their baskets.
In spite of the fact that these are part of working rice farms, you'll still find plenty of space to admire the sceenery. You can go for a quick stroll here, or spend hours exploring the hilly paths that follow the curve of the terraces. Keep in mind that you should be in pretty good shape, as there are some steep steps.