Anisakan Falls, Myanmar
For those thirsting for a natural wonder, Anisakan Falls offers a quenching cascade. Located about ninety minutes outside of Mandalay, the drive there is quite beautiful. As one ascends to the west, the dusty urban streets of the city give way to the cool, fresh air of the nearby hills. The surrounding teak forests are lush and green, with fields of wild flowers on either side of the road.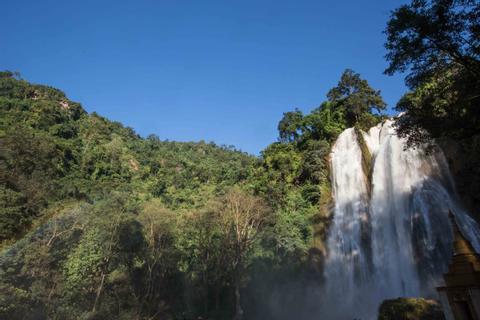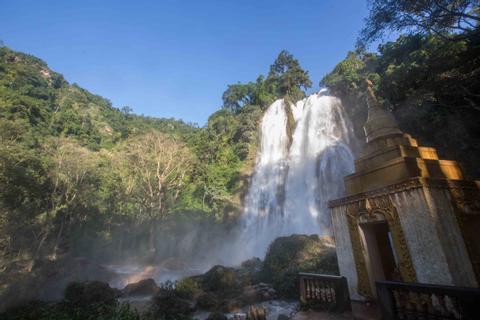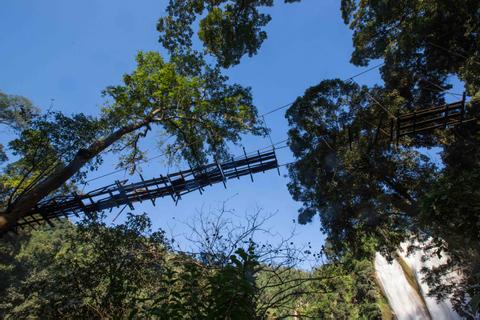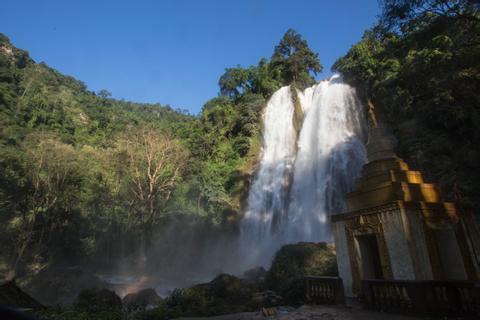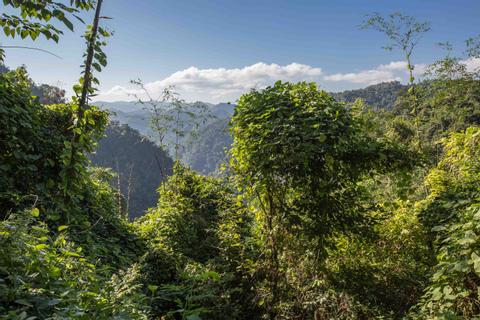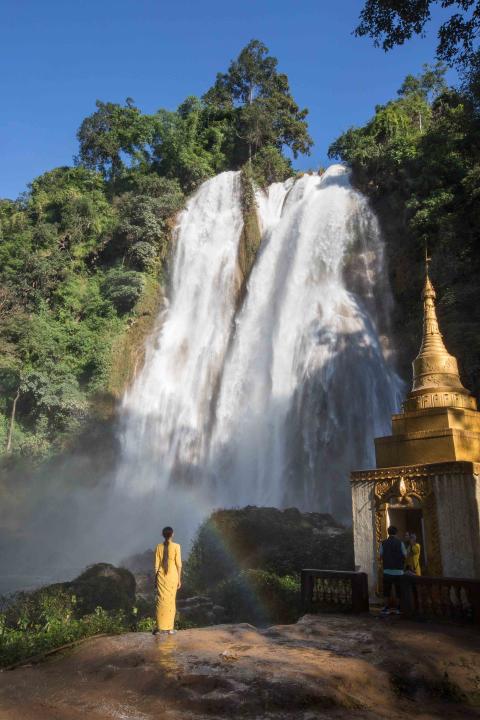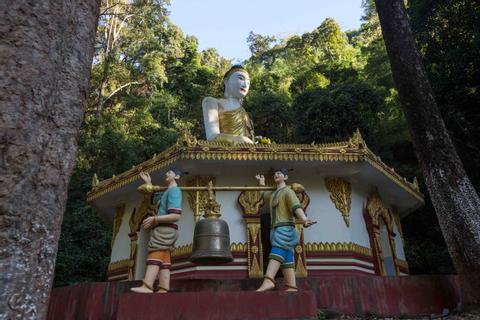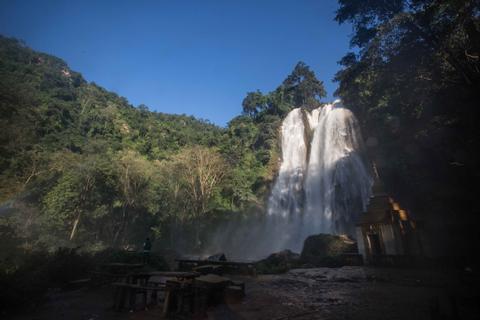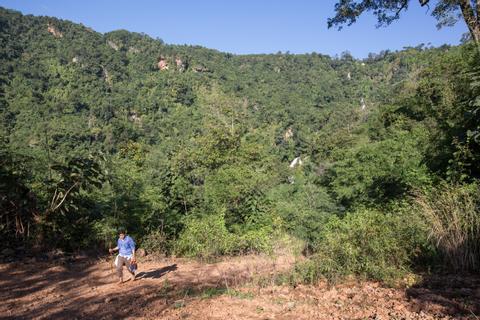 There is no mass transit to the falls, so a taxi is the only way to get there. Taxis drop passengers off at the top of the falls and the base is just a short hike down a steep road. Once at the bottom of the hill, a few more steps through a narrow path reveal the magnificence of these gargantuan falls. With a small pagoda at its base, the roaring sound of 400-foot (121-m) high waterfall is rather soothing. Mist blowing from the falls creates 20-foot (6-m) high rainbows where it intersects with the sun. Large rocks and deep pools at the bottom create a slippery playground.
A small outdoor cafe also sits at the base of the falls. The hike back up to the car is fairly rigorous but short, and easily doable for the average hiker. If you're feeling particularly exhausted, locals will carry you up the steep trail in a hammock supported by bamboo poles for a handsome fee.
Nearby the falls is a charming town known as Pyin Oo Lwin. Elegant colonial architecture permeates this small hill town. Its elevation at 3,500 feet (1,066 m) keeps the climate much cooler than the rest Myanmar, especially during the summer months. The British would move the capital for several months a year from Rangoon (Yangon) to avoid the scorching tropical heat of the Burmese sun. Flower gardens, a clock tower, and Victorian-style villas are a reminder of the country's colonial roots.