Kandawgyi Lake
The lake and surrounding park are just north of downtown and serve as a pleasant getaway from the busy and chaotic streets of Yangon.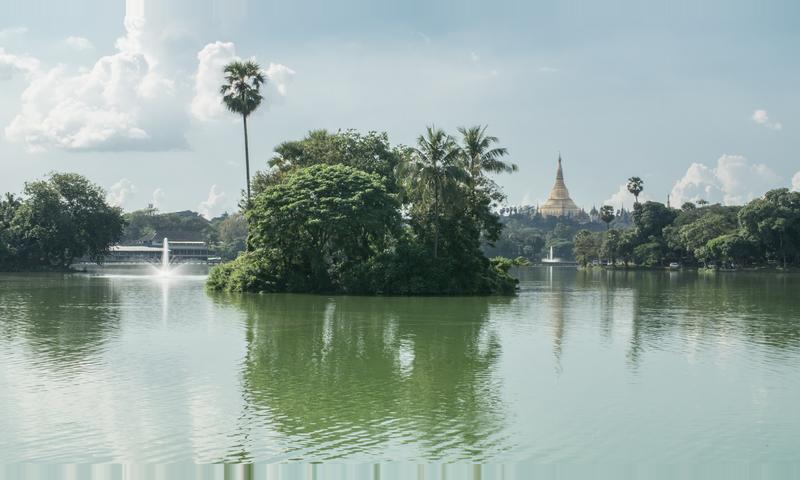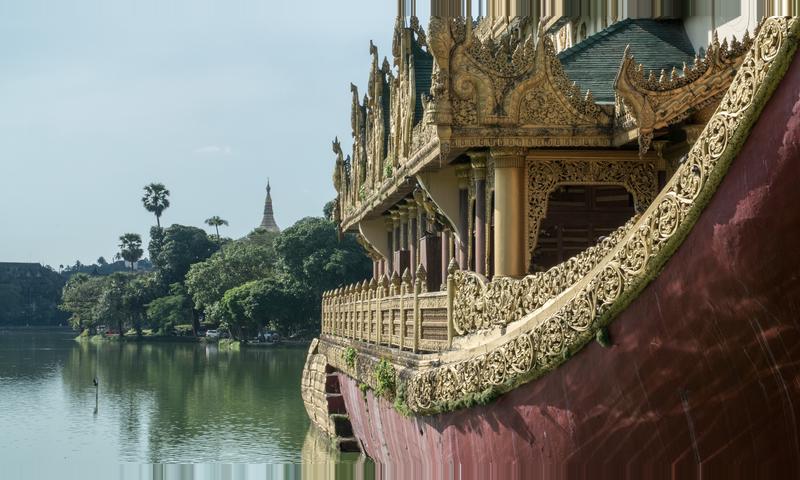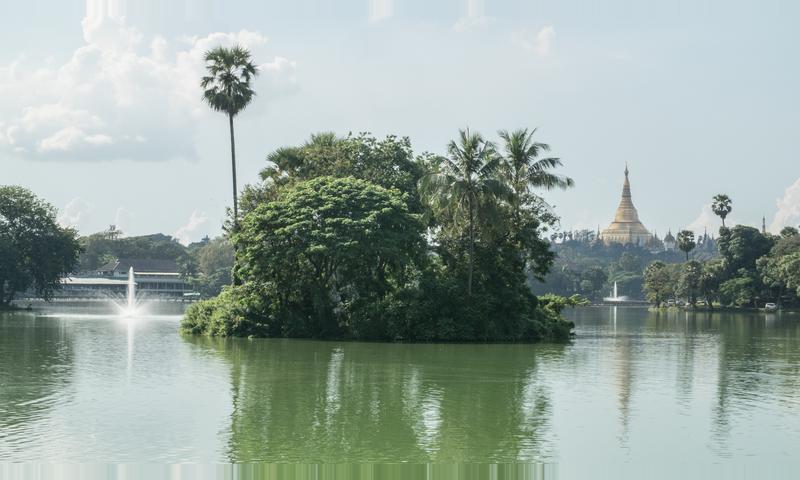 Ayeyarwady Delta, Myanmar,
With its giant shady trees and large expanses of open space, this city park offers an almost jungle-like escape from the metropolis. It is popular with the local people as a place to socialize. In the seventies, the government built a massive replication of an ancient royal barge, known as the Karaweik Palace.
A boardwalk sits along the edge of lake, and it is lined with restaurants and cafes. At night, the brightly lit Shwedagon Pagoda casts its reflection on the shallow waters.