Kandawgyi Lake, Myanmar
Kandawgyi Lake and its surrounding park are just north of downtown, not far from the Shwedagon Pagoda. With its giant shady trees and large expanses of open space, this city park offers an almost jungle-like escape from the metropolis. Gardens and parks surround the green banks of the lake, which are popular with the local people as a place to socialize, along with a few cultural attractions to visit.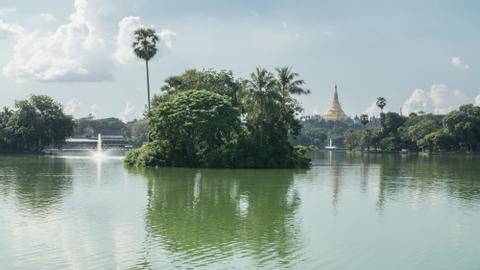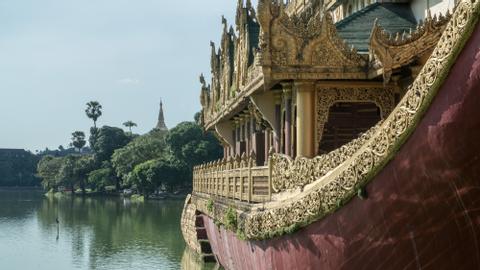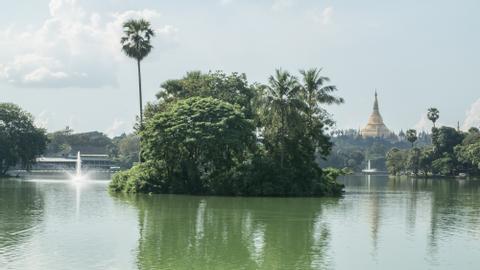 There's a boardwalk on the banks of the lake, lined with restaurants and cafes that make a good spot for a coffee or beer while you do some people watching. The brightly lit buildings make the lake especially attractive at night, and spotlights allow the Shwedagon Pagoda to illuminate the surface of the lake. In the 1970s, the government built a massive replication of an ancient royal barge, known as the Karaweik Palace. It's built in the shape of a mythical bird, and serves as a venue for traditional dance performances and a large buffet.