Kyaiktiyo Pagoda, Myanmar
Legend says that the gravity-defying boulder the pagoda is built upon is held in its precarious position by a strand of the Buddha's hair. It must be a pretty strong strand – the rock has been perfectly in place since the 10th century. Over the years, supplicants have added many sheets of gold leaf to the boulder, allowing worshippers to leave their mark.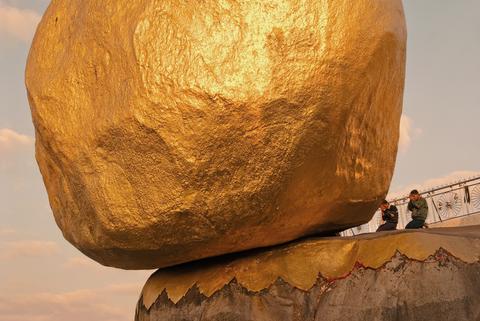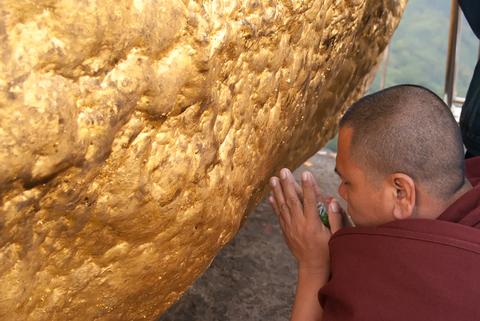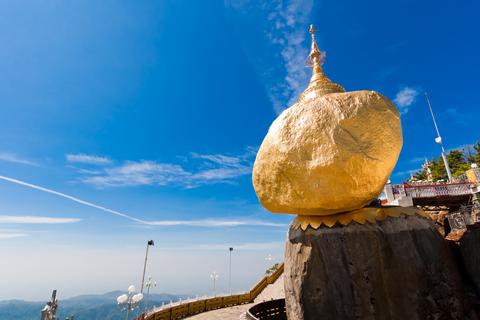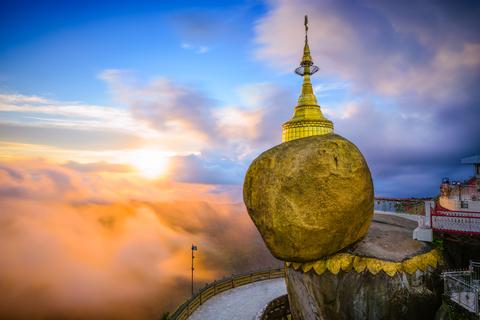 The rock is located on top of Kyaiktiyo Hill, which stands at 3,600 feet (1,097 m) above sea level. Although this is a remote attraction, its iconic golden boulder draws fairly large crowds. Visitors typically arrive by bus, after a long road trip from Yangon or Bago. Some devout pilgrims will hike the Paung Laung Ridge, which can take 5-6 hours. Others bus or taxi up the winding road to get to the top. The trip from Yangon takes around 4 hours by either bus or train. If you want to see sunset or sunrise at the golden boulder, you'll want to plan an overnight stay in the area.