Mandalay Hill
To the northeast of the virtually flat Mandalay, there is an 800-foot (243-m) high Mandalay Hill. Atop the hill sits Sutaungpyei Pagoda, which provides a panoramic view of Mandalay, the Ayeyarwady River, and Sagaing Hill.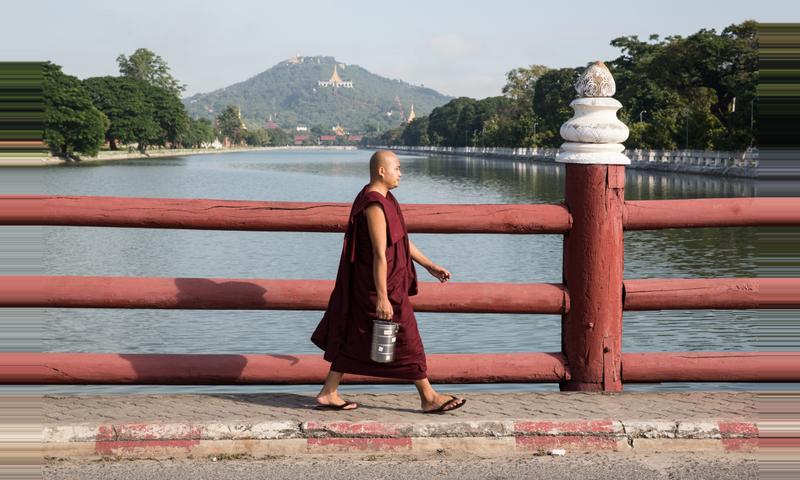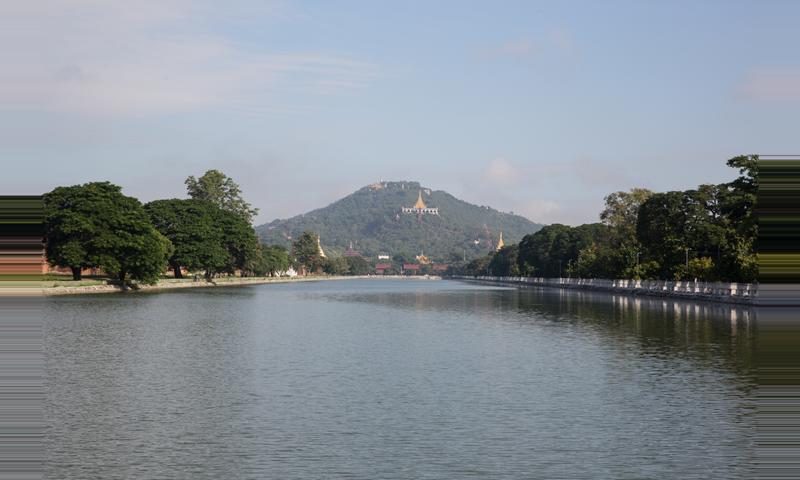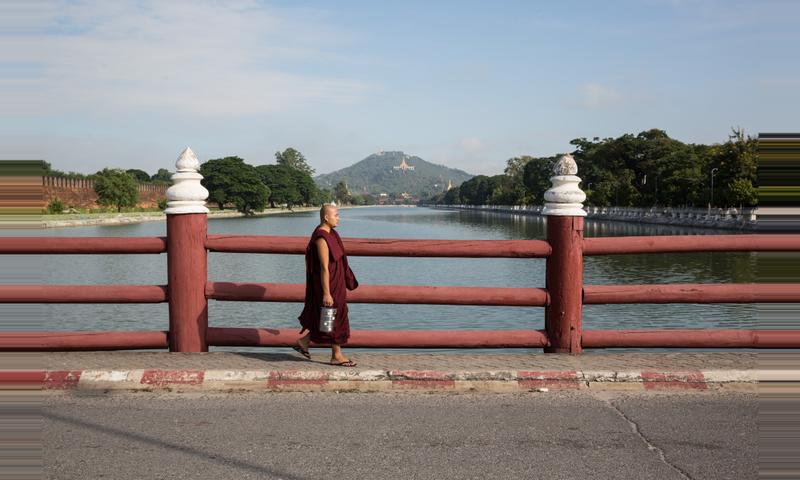 Central River Valley, Myanmar,
From the south entrance, stairs at the base of the hill lead up a moderate incline to the top. You can also reach the pagoda by a road and an escalator on the north side, but what's the fun in that? Just before dusk, large crowds will gather to watch the sun set behind Sagaing Hill.