Mine Thauk Bridge, Myanmar
Mine Thauk Village comprises a series of huts that stand on stilts, which are connected to the mainland by a 450-yard (411-m) teak bridge. It's known as a "mini-U Bein," and makes a good destination for a boating tour on Inle Lake. Long boats crowd the sides of the bridge, and give residents easy access to the lake.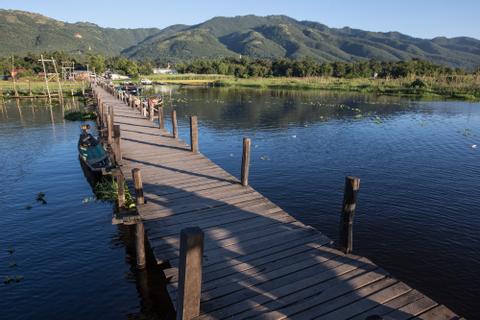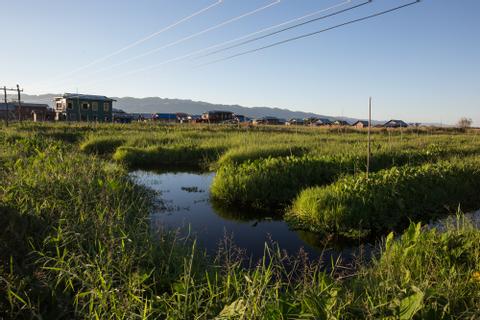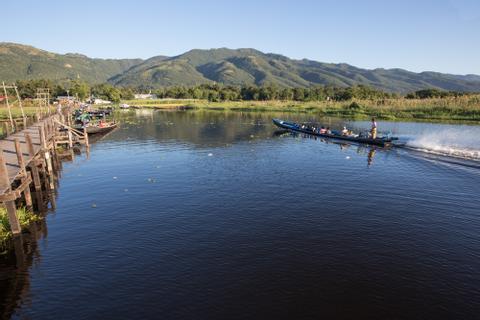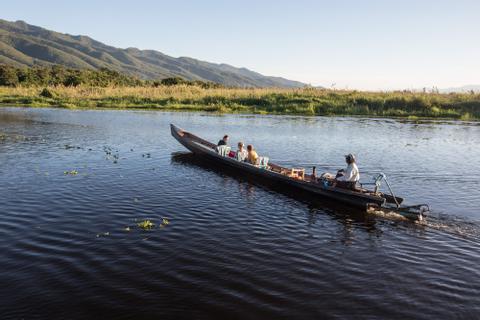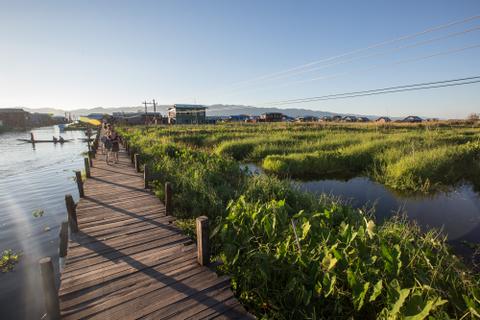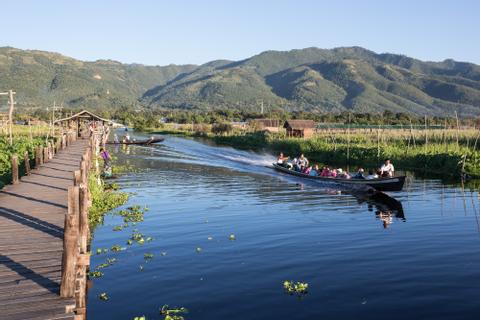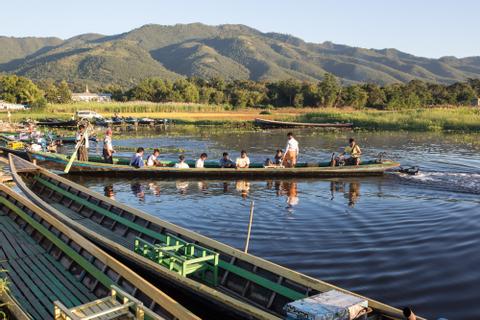 Teak is a classic building material for the Burmese. Teak trees are native to Myanmar, although they've been harvested to such an extent that they're no longer readily available. The long, skinny poles of the bridge cast long shadows on the surface of the lake at sunset. In the distance, you'll see a mountain range just beyond the expanse of green that sprouts around the lake.
Stroll down the bridge to get a good look at daily life in the village. Travelers often arrive on a boat, although there are also hiking and biking trails in the area. Once you've arrived at the village, you can take a steep hike to a monastery that offers a good view of the lake.