Ngapali Beach, Myanmar
Out of its 1,200 miles (1,931 km) of coastline, Ngapali Beach is by far the crown jewel of Myanmar seaside getaways. Just a short plane ride from the busy streets of Yangon brings you to the peaceful, palm tree-lined shores. A tranquil retreat along the Bay of Bengal, visitors come here for the white sand beaches.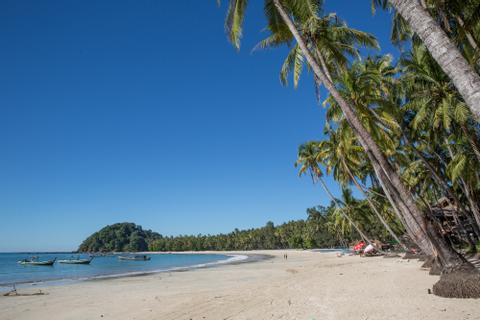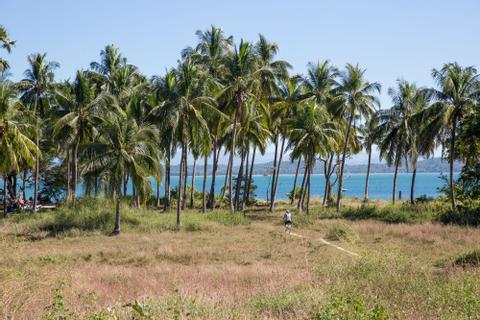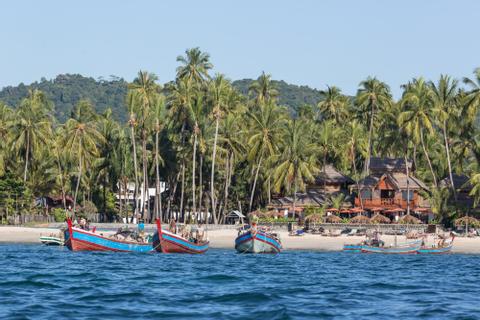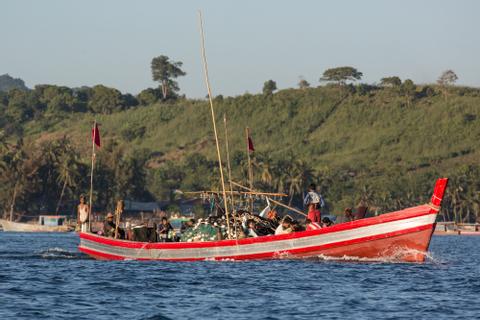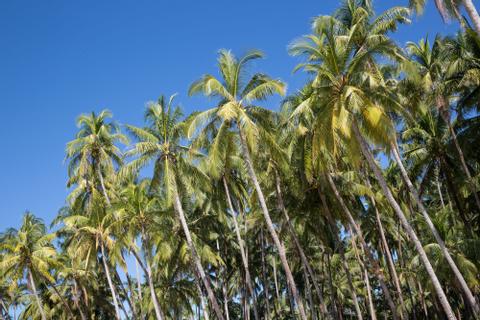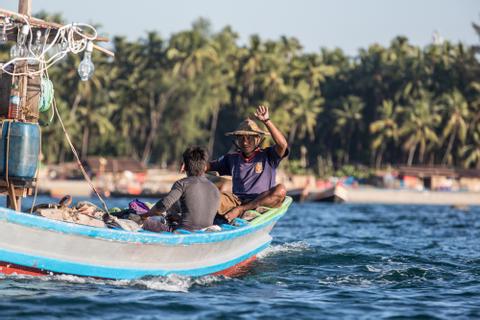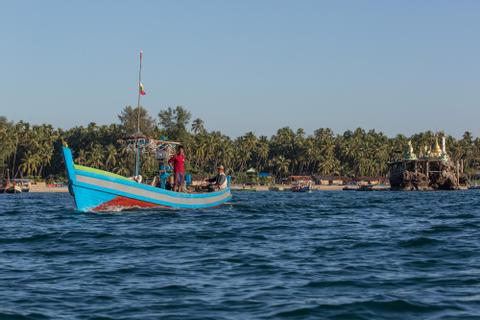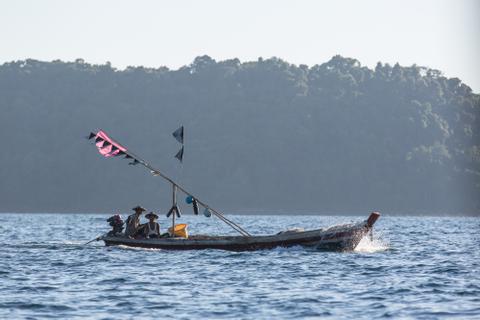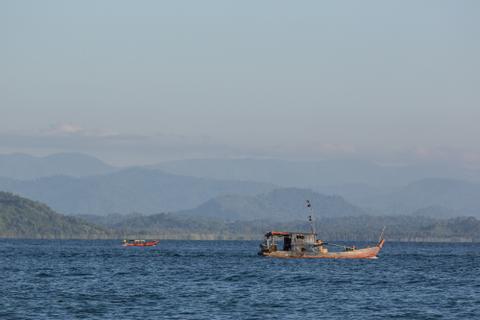 While the large, crescent-shaped beach is outfitted with a number of seaside resorts, their low profiles allow the landscape to be dominated by tall palm trees. The water is as warm as a bath, and a small reef just offshore creates barrel-shaped waves that crash onto the shore.
Hiring a boat is a popular way to explore nearby islands that contain untouched beaches. The teal-colored waters are crystal clear and make for great snorkeling. The bay is swarming with a rich collection of tropical fish. Captains bring a fishing line with hooks baited with squid to catch red snapper, white snapper, and sea bass. It's only minutes before the fish start biting, and later their catch will reappear in local restaurants.
Bikes are the best way to maneuver up and down the single seaside road to see the town's handful of sights. A Buddha overlooks the fishing village on a hilltop. This beach is not maintained, and between the garbage and smell of drying of fish, it's an easy choice to skip it.
Nightlife mainly consists of watching the sun sink into the Bay of Bengal. Restaurants on the beach are an excellent place to enjoy freshly caught tiger prawns as the daylight fades to night. Like in much of Myanmar, there isn't much to do past 9 pm. This lack of activity keeps Ngapali Beach a tranquil destination.