Mandalay Hill Resort is a plush hotel in a central part of Mandalay that has lots of services for visitors. The resort is on 12 acres (5 ha) of beautifully landscaped gardens.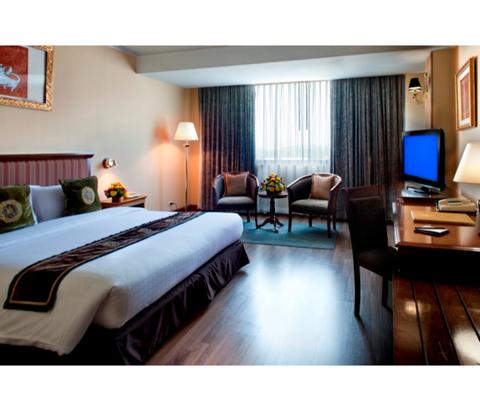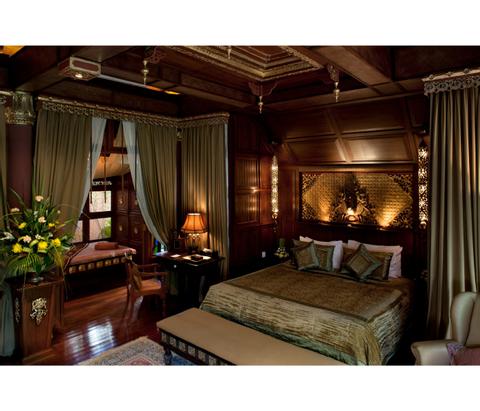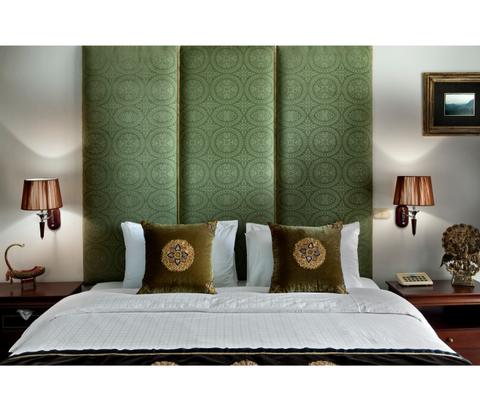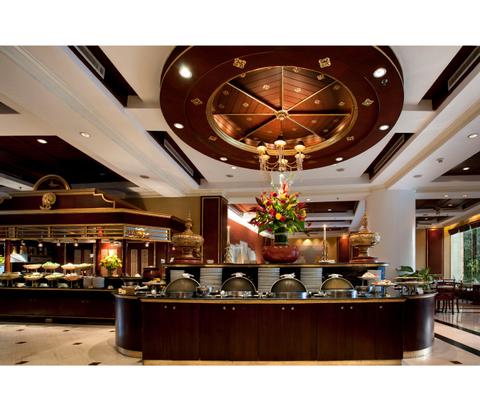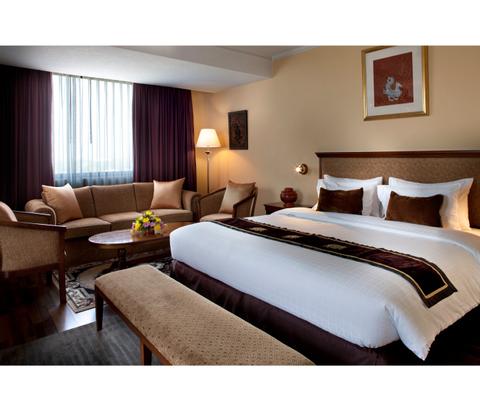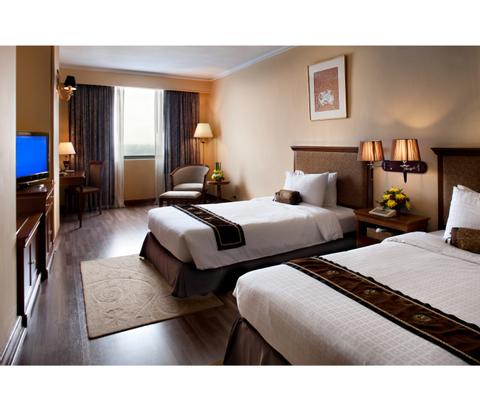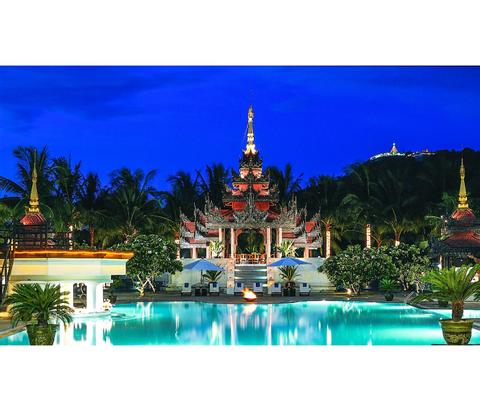 2:00 p.m. check in
12:00 p.m. check out
Free Breakfast
Restaurant in Hotel
Spa Services
Swimming Pool
– Some rooms feature –
Wireless Internet
Mandalay Hill Resort is named for Mandalay Hill, which is an 8-minute drive from the hotel. This hill offers an excellent view of the city, as well as Ayeyarwady River. At the top of the hill, you can also visit the Sutaungpyei Pagoda — a popular place to observe the sunset. Just west of the hotel you'll find the 19th-century structure called Mandalay Palace, one of the city's most popular monuments.
Take a dip in the swimming pool, which has its own swim-up bar. The resort has a fitness center and two tennis courts. At the spa, you can choose from massages, facials, reflexology treatments. On the grounds of the hotel, you can go for a round of golf on the 12-hole course.
There's also a dining area in the gardens with a stage for traditional performances. Guests can also book a meeting and conference rooms. The lobby lounge is designed to look like an English club, and guests can help themselves to the cigar bar. Mandalay Hill Resort's restaurant comes with an open-air terrace with a view of Mandalay Hill. Breakfast is included in your stay.
Rooms have simple furnishings and individually controlled air conditioning. All the rooms come with minibars and safety deposit boxes. There is a non-smoking floor. Each room has a private bathroom with hairdryers. You can flip on the radio or the cable TV during your downtime. Every room comes equipped with an international direct dial phone.
You can head to the business center to use the computers. The hotel also provides the laundry service. Traveling families can arrange for a babysitter with the hotel staff.
More Property Amenities
Air Conditioning
Cable TV
Conference Rooms
Full Size Gym
Gardens
Hair Dryer
Hot Water
Internet Access
Massage
Private Parking
Safe Deposit Box
Telephone
Accommodations
Air Conditioning
Cable TV
Hair Dryer
Hot Water
Mini Bar
Safe Deposit Box
Telephone
Wireless Internet
Air Conditioning
Cable TV
Hair Dryer
Hot Water
Mini Bar
Safe Deposit Box
Telephone
Wireless Internet
Similar Hotels