Mergui Islands, Myanmar
This vacation, go on an adventure. We're not just talking exciting tours, but an entire destination that's largely uncharted. Myanmar's (Burma's) Mergui Archipelago consists of 800 islands that are, for the most part, uninhabited. Spend your days immersed in the beauty of nature, as you enjoy pristine white-sand beaches; well-preserved mangroves; rugged, unspoilt jungles; and the life-giving waters of the Andaman Sea.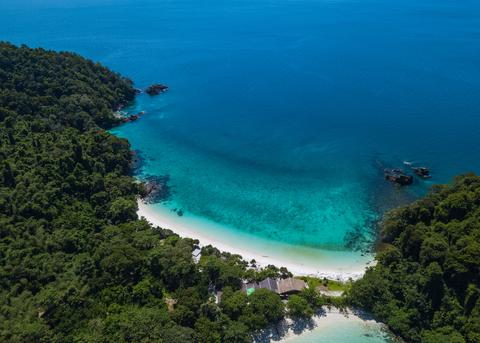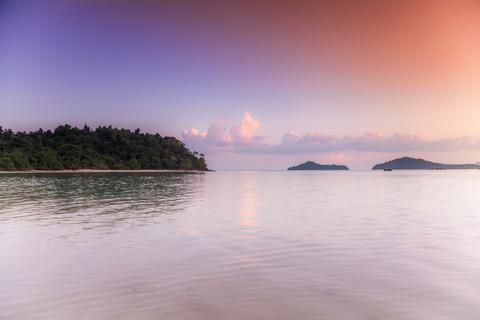 The Mergui Archipelago (also referred to as the Myeik Archipelago) is a place of immense beauty, literally — it covers roughly 14,000 square miles (36,000 sq km) of land and sea. The entire region is a veritable wonderland for adventurous spirits. Spend your days trekking through the rainforest in your quest to see a host of tropical birds, monkeys, and deer. Or, kayak along an uncrowded beach; stop for a picnic, but be sure to leave nothing more than your footprints! Explore the blue world when you go on incredible snorkelng and diving expedition. Want to stay dry? Go whale-watching from the comfort of a boat.
However you choose to spend your days, you can rest assured that you won't have the fight the crowds. In the Mergui Archipelago, animals outnumber people. The local inhabitants are the Moken or Salone people nicknamed 'sea-gypsyies;' they inhabit less than a handful of the major islands, even then, they only live on them during the rainy season — preferring to spend the dry season on their boats. You can learn more about their way of life when you enjoy a guided tour to some of their villages.
Learn more about the finer points of this beautiful region when you read this article, and when you plan your getaway with the help of your Burmese Anywhere Local Expert!