Canon Macho de Monte, Panama
Cañon Macho de Monte is a spectacular canon formed by the Río Macho de Monte in Panama's western highlands. This river runs along the western flank of the Barú Volcano and carves through dramatic rock faces as it makes its descent towards the Pacific Ocean.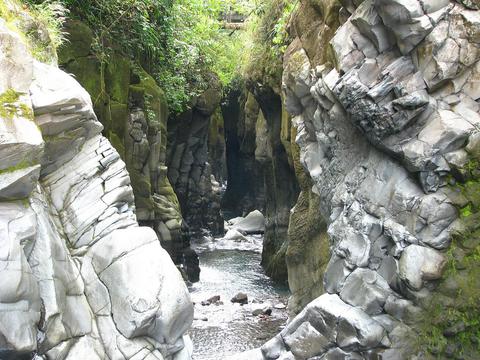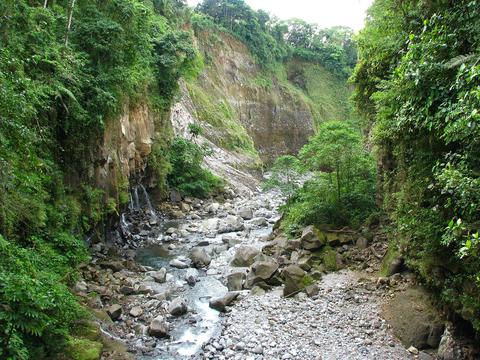 As the river crashes through the canon, it forms beautiful waterfalls and clear pools. These are fantastic places to swim or just sit riverside and enjoy nature. Cañon Macho de Monte is easily one of the most beautiful places in the entire region.
There are Class IV rapids that can be kayaked and calmer sections that are good for inner tubing. Floating or paddling here provides a unique opportunity to explore secluded stretches of the Panamanian countryside.
The birding at Cañon Macho de Monte is also good. Notable species include fiery-billed aracaris, riverside wrens, orange-bellied trogons, and orange-collared manakins.
The road to Macho de Monte is about 7 miles (12 km) south of Volcán. It's not super easy to find, so it's best to go with a guide.