Western Highlands, Panama
Panama's western highlands are a world apart from its coastline. Tall mountains stretch upwards, with clouds haloing peaks and forests blanketing hills. Powerful rivers surge through valleys and hot springs bubble up from the forest floor. The temperature is cool and the air is crisp. It's a fantastic place to get outside and enjoy the mountainous climes of Panama.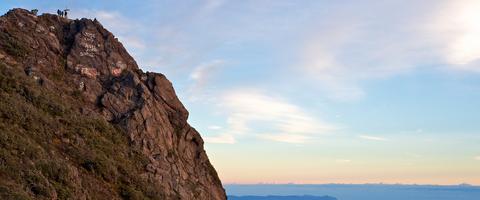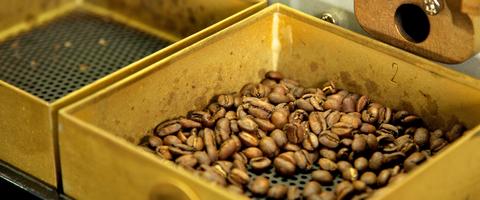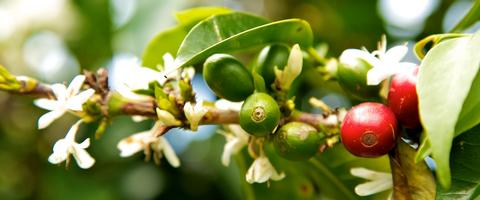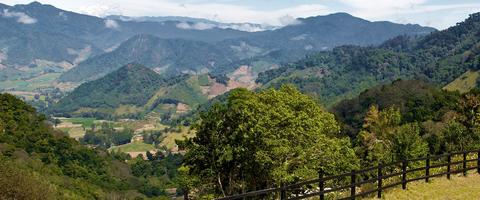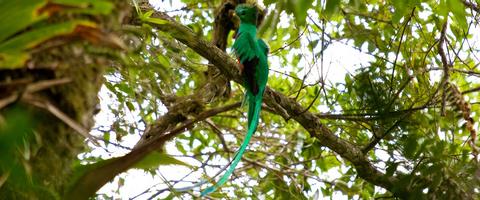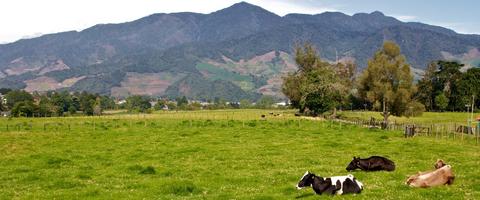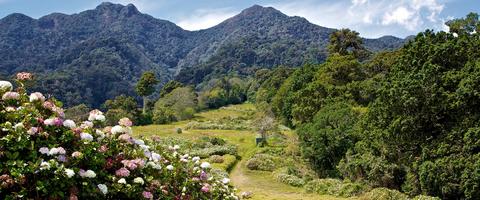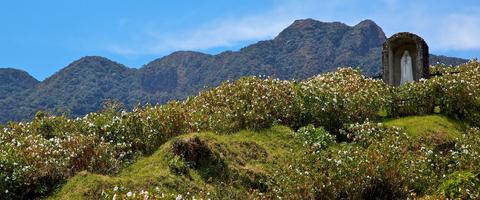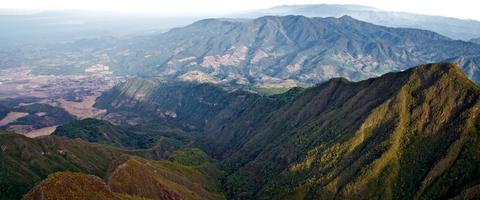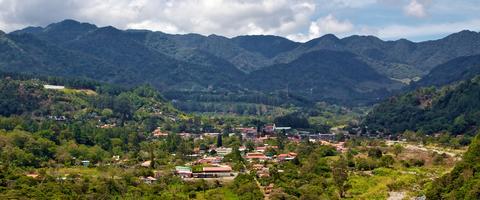 The western highlands start at the border with Costa Rica and run east for hundreds of kilometers along the Cordillera Central and Cordillera de Talamanca. They include two national parks (Parque Nacional Volcán Barú and Parque Internacional La Amistad), a dormant volcano (Volcán Barú), and several quaint mountain towns. The western highlands have more virgin forest than any other region in Panama, and are teeming with all kinds of plants and animals, some of which are endangered or endemic. This is also one of the best places in the Americas to try and spot the resplendent quetzal.
One of the most popular destinations is Boquete. There has been a surge of interest in Boquete in recent years, and nowadays the town vies with Bocas del Toro as Panama's hottest destination. One look at this charming and unpretentious mountain town and you'll understand why.
Boquete lies on the southeast side of Volcán Barú in a valley shaped by green hills. This small, cute town (pop. 4,500) has long been known for its coffee and oranges, as well as an annual flower fair that draws thousands of visitors each year. It began to attract outside attention in the late 1990s and has since seen a steady stream of travelers, developers, and retirees. Popularity withstanding, Boquete has done well to retain its charm. Its streets are still small and tidy and the natural landscape is stunning.
There aren't many sights in the town itself, but there is no shortage of things to do. Adrenaline junkies can ride Panama's longest zipline or go white-water rafting on the Río Chiriquí. This province is the country's most productive agricultural region, and there are several coffee plantations bordering the town. These plantations not only offer up deliciously fresh cups of coffee, but also some fine bird watching opportunities (in particular Finca Lérida).
Boquete is also known for its offbeat private gardens. These gardens mix attractive landscapes with quirky statues, witty signs, and other fun (albeit somewhat random) objects. They're a good way to pass the afternoon smiling and walking. Needless to say, the hiking in this area is awesome and there are several nature walks that visitors can take. A cluster of hot springs near the town of Caldera can also be enjoyed.
Volcán Barú, Panama's highest point at 3,475 meters (11,400 ft.) dominates the landscape to the northwest of Boquete. This dormant volcano is part of the larger park that bears its name, Parque Nacional Volcán Barú. The park offers sensational opportunities for hiking and camping, with trails that wind through a wonderful range of life zones. Several varieties of forest exist before reaching the rocky summit, where on clear days, both the Pacific and Caribbean can be seen in the distance.
Parque Internacional La Amistad lies on the west side of Volcán Barú. This important international park extends into Costa Rica and lies along the Talamanca mountain range. Declared a UNESCO World Heritage Site in 1990, the park's plants and animals are among the most diverse in Panama. Slightly less than half of the park is in Costa Rica, leaving some 207,000 hectares (511, 208 acres) along the Panamanian side. As in Parque Nacional Volcán Barú, the forests here vary greatly, ranging from lowland tropical to subalpine. Nearly 600 types of birds have been identified in the area, including the resplendent quetzal and the bare-necked umbrellabird, and five of Central America's six feline species prowl throughout the park – the ocelot, puma, jaguar, jaguarundi, and margay.
There are well-maintained trails leading through both national parks, including the popular Sendero Los Quetzales, which winds around the base of Volcán Barú and connects Boquete with Cerro Punta.
The small town of Cerro Punta is impossibly picturesque. A patchwork of green farmland lines the road leading into it, with dairy cows grazing along fences and race horses galloping through pastures. Mountains rise all around and fog frequently settles on their peaks. Cerro Punta is the best place to access Parque Internacional La Amistad. Aside from visits to the park or hikes along the Sendero Los Quetzales, visitors to Cerro Punta can tour strawberry or flower farms and visit Finca Dracula, a botanical garden that has over 2,000 species of orchids.
The western highlands are noticeably cooler than the lowlands. Temperatures can dip down to 7°C (45°F), and it can be wetter than other parts of the country. Even in the dry season, the area can be shrouded in what locals affectionately call bajareque, a foggy drizzle. This being the case, bring warm clothes and rain gear, no matter when you visit.
Much of this region is accessible through David, Panama's second largest city, and the commercial and transportation hub of the region. Built adjacent to the Inter-American Highway, buses and routes branch out from David, so most visitors will likely at least spend an afternoon or a night in the city. It has the services necessary to restock and refuel travelers before they head to their next destination.
The western highlands offer travelers a different flavor of Panama. If you're in the market for stellar outdoor exploration and a famously cool climate, you've found your place.
Personalized Trips for Western Highlands, Panama
Where to go in Western Highlands, Panama