Maquina Island, Panama
Isla Maquina is a small island in the Guna Yala archipelago. Set near Río Sidra and the mainland, Isla Maquina is an attractive island with a strong traditional Guna culture.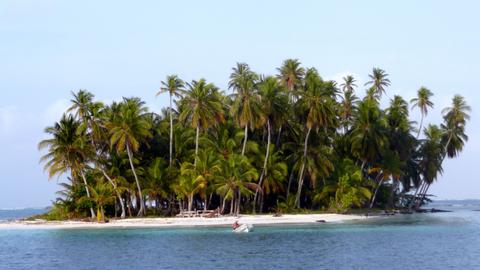 While other islands in the Guna Yala archipelago have slowly adapted Western culture, Isla Maquina has held tightly to its indigenous roots. It's one of the most traditional islands in the archipelago, and appropriately the molas (handmade blouses) here are impressive—if you're shopping for souvenirs or gifts, this is a good place to do it.
There isn't much beach on the island, but it's an interesting place to walk around and get some insight into Guna culture. The houses are tidy and the town is clean. There are a few places to buy drinks and snacks, but no hotels or restaurants.
Avoid the temptation to take photos of the Guna without asking. They will usually allow you to photograph them for a small fee or after buying something.
Isla Maquina is about a 10-minute boat ride from Río Sidra.