San Blas Islands, Panama
If you're looking for soft white sand, crystal clear water and plenty of sunshine, then you've found the place. The San Blas Islands extend along Panama's southernmost Caribbean coast and are part of the Comarca de Guna Yala. The archipelago is composed of some 400 islands, and spreads across 226 kilometers (140 mi), stopping just shy of the Colombian border. The islands are postcard-perfect and famous for their pearl-bright beaches and serene atmosphere.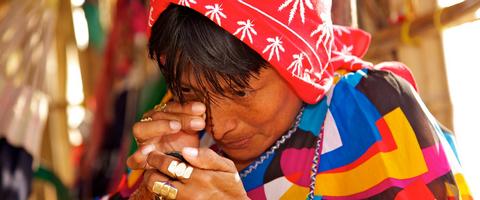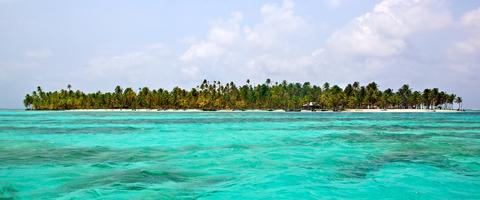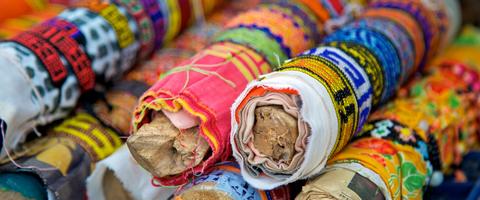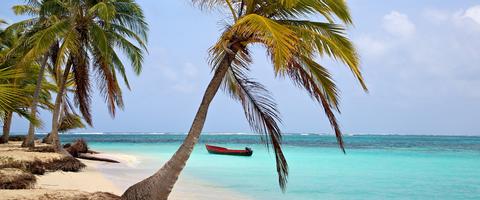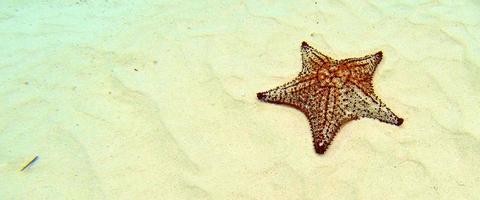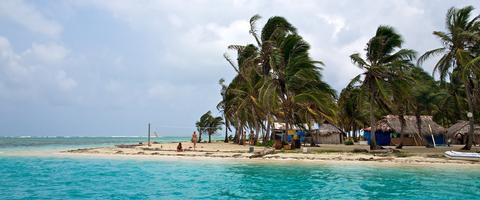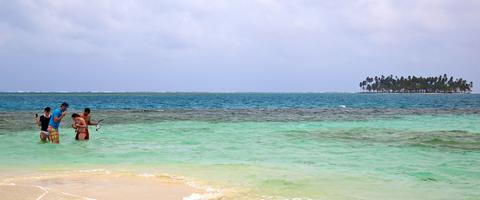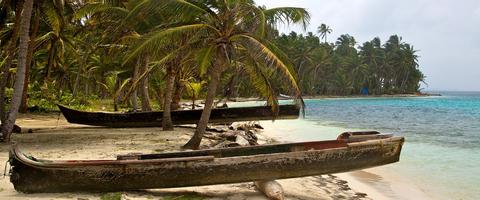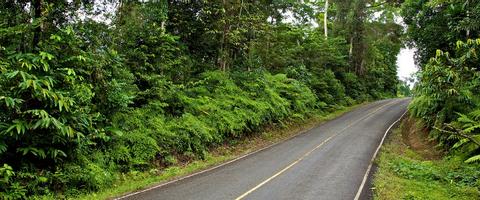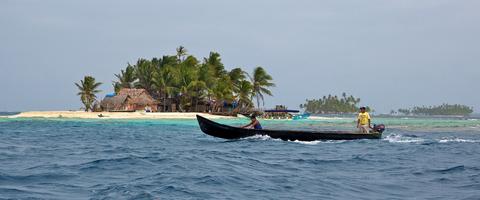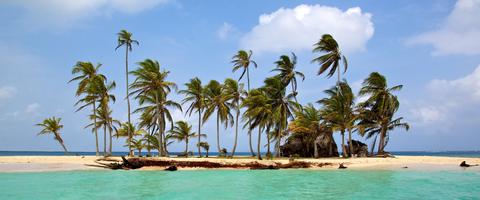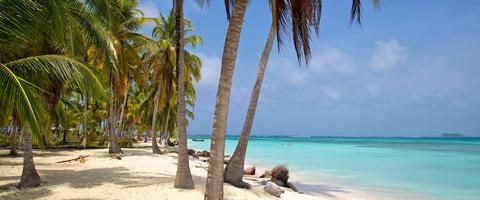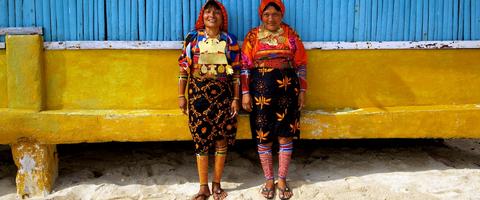 The archipelago is home to the Guna people, a colorful and culturally rich indigenous group. The Guna's comarca includes not only the islands but also a mountainous strip of forest along the mainland. Most visitors, however, spend time on the islands, and for good reason – they are gorgeous and isolated enough to allow for utter relaxation.
Despite centuries of outside intervention, the Guna tribe has managed to maintain their language and traditional way of life. Although the men wear Western clothing, the women still adorn themselves in customary garb. Vibrant, geometric beadwork winds from ankles to knees, and molas (handcrafted blouses) cover their tops. Today, some 40,000 Guna live in villages scattered along the forty largest islands. Travelers are certain to hear the Guna referred to as Kuna. They were called this for several decades, but in 2011 the tribe petitioned the Panamanian government to officially recognize them as the Guna. They argued that their native language lacks a "K" sound, and thus their name should change. The government agreed and their name officially became Guna. Interestingly enough, the group doesn't refer to themselves as this – within their own circles they are known as the Tule (pronounced TOO-lay).
Those thinking of visiting Guna Yala should have realistic expectations. The islands are far from resort-like, and until recently only catered to adventurous travelers. These days things are slowly changing. Still, visits to the islands are not luxurious. Even the most exclusive accommodations are relatively simple. Most lack air conditioning, TV, internet, hot water, and sometimes even electricity. In terms of activities, you won't find jet skis or parasails out here. Rather, you will spend your time lounging on the beach, swimming in the ocean, snorkeling, and visiting villages.
If you can rid yourself of any romantic ideas about island resorts, you'll have a fabulous time. All accommodations are all-inclusive. There are no restaurants other than those operated by the hotels and the few island stores don't offer much in the way of edible stock. Most meals are heavily reliant on variations of rice, beans and fish. Inhabited islands have small kiosks that sell basic snacks, beer and soda. These islands will also have plenty of Guna vendors selling handicrafts. The Guna can help arrange any number of island-hopping adventures, including a Robinson Crusoe style drop-off at one of the uninhabited islets.
Many hotels offer complimentary day trips for guests, which is a nice way to explore the archipelago. Boat rides between islands can be long, cramped and choppy, but with unbelievable views. The Caribbean is clear and full of fish, and the snorkeling is akin to swimming through a tropical aquarium. On clear days, the visibility can reach up to 30 meters (98 ft.). Scuba diving is prohibited, but kayaking and sailing are allowed and are excellent ways to explore the islands. While the Guna welcome visitors, they expect guests to observe a few basic restraints. On some of the inhabited islands, travelers must pay a visitation fee. On these islands women should refrain from wearing provocative clothing and men should keep their t-shirt on. The biggest rule of etiquette regards photography – never snap a photo without asking. Many Guna will request a small fee (generally $1) to have their photo taken. However, if you buy a handicraft, they will generally provide this to you for free. Needless to say, these people are well aware of their exotic allure.
The Comarca de Guna Yala is accessible by road or domestic flight. Flights were once very common, but with the completion of a new road to the western edge of the comarca and the collapse of the Aeroperlas airline, this has changed. No flights currently serve the western islands (including Cartí and Río Sidra), but some still land on islands farther down the archipelago. Most flights take around an hour and include several stops. Going by road generally entails leaving Panama City early in the morning and making the 4-hour trip to the coast. The road is fairly good, although it does get bumpy in a few spots. Once at the coastal port, visitors will be transported to the islands in a small wooden canoe with an outboard motor. You will often first go to a larger island (such as Cartí) and then continue on to your destination of choice.
The Guna have one of the most vibrant cultures in Latin America and the natural beauty of this archipelago is hard to surpass. This is an ideal destination for those seeking proximity to an original culture in one of the most sublime locations on Earth.
---
Personalized Trips for San Blas Islands, Panama
Exploring Panama Together
Expert Choice This vacation, learn about the vibrant country of Panama as you explore its cities, forests, and even island beaches first hand. Go somewhere new –– together.
We Had the Ultimate Adventure
Customer Reviewed I recommend Anywhere.com all the time. Loved the destinations and experiences we had in Panama. Panama is a hidden gem.
Exploring Panama at The Pace of You
Expert Choice Take yourself on a grand getaway in paradise full of Caribbean cuisine, cultural exchanges, and exciting adventures. It's as simple as booking this Signature Trip to Panama.
Where to go in San Blas Islands, Panama