This boutique, family-owned hotel in scenic Boquete offers travelers an excellent vantage point: either on the mountain-view terraces of their rooms, or the walkable downtown area right outside their doors. La Casa de la Abuela is small, friendly, and fitting for a special little town like Boquete.
Featured in:
Midrange, Bed and Breakfast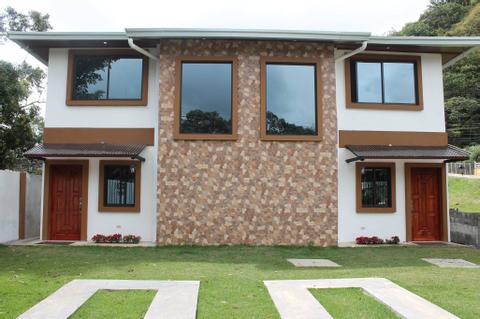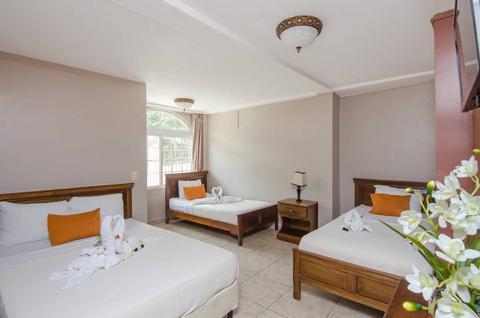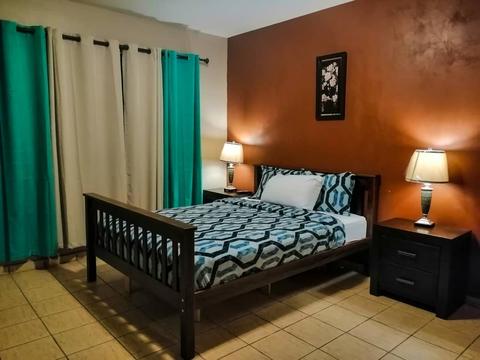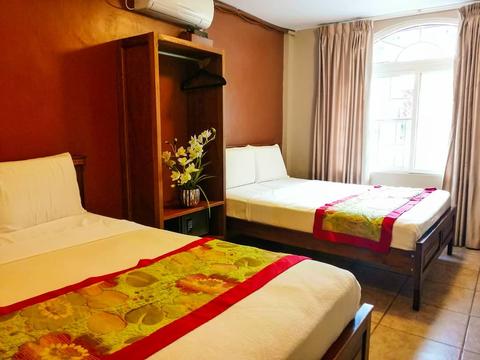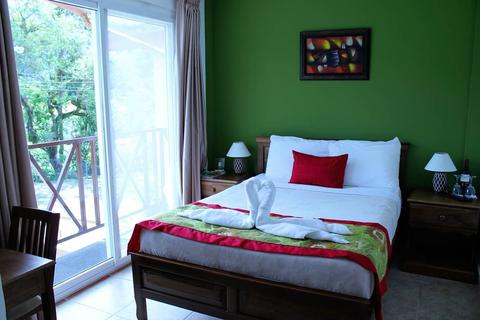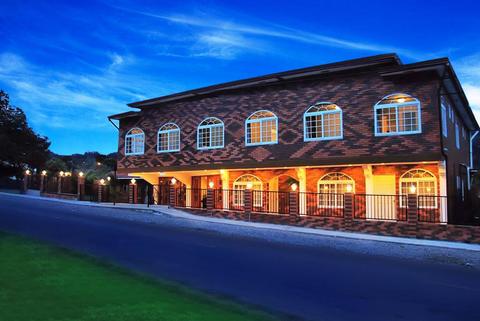 3:00 p.m. check in
12:00 p.m. check out
Wireless Internet
There's a reason Boquete is so popular with expats: the small town, 37 miles (60 km) from the border of Costa Rica, has lush mountain scenery, a temperate climate, and a burgeoning arts and music scene. With the Caldera River running right through town, and Volcán Barú (an active volcano and the highest point in Panama) looming majestically overhead, this mountain town is a must-see destination. And while hikes up the volcano, river rafting on the Caldera, and explorations of the National Park's rainforests are in order for any visit, there is much to do right in the town itself. The Boquete Jazz Festival is the second largest jazz festival in the country, and with a new theater group and hip restaurants that feature local bands, visitors may find themselves spending as much time in the colorful downtown as in the surrounding outdoor areas.
La Casa de la Abuela is located on the grounds that "Abuela," the family matriarch, grew up on, and while the old chicken coop area has been converted into a lovely patio, the coziness and comfort that the family experienced at their grandmother's estate remains. A simple, modern building with just 18 guest rooms, the hotel's most obvious draw is its gorgeous surroundings: each room has a view of the mountains. After breathing in the fresh air from a relaxing seat on the grassy, mountain-facing communal terrace, travelers will want to walk to the shops, souvenir stands, restaurants, and bars of what the locals call El Pueblo, their downtown.
With so much to do each day, coming back to Casa de la Abuela's friendly and relaxed lobby at day's end is a comfort. The lobby is open 24-hours, and the English-speaking managers prioritize the guest experience. Rooms range from single to doubles set up to host four guests, and all include cable TV, free in-room Wi-Fi, and private bathrooms with complimentary toiletries.
Some rooms face the downtown, while some face the mountains; the latter have private patios for a lovely vista. Some rooms also have air conditioning units, while others have electric fans. Rooms are small and simply appointed, yet immaculately clean and feature certain special touches. The beds, for instance, are handmade with fine local wood; rustic and artistic, just like Boquete.
More Property Amenities
Cable TV
Hot Water
Fan
Safe Deposit Box
Accommodations
Air Conditioning
Cable TV
Fan
Hot Water
Safe Deposit Box
Wireless Internet
Air Conditioning
Cable TV
Fan
Hot Water
Safe Deposit Box
Wireless Internet
Cable TV
Fan
Hot Water
Safe Deposit Box
Wireless Internet
Air Conditioning
Cable TV
Fan
Hot Water
Safe Deposit Box
Wireless Internet
Feedback from Travelers
Great hotel. Close to the town and just far enough to be quiet.