Boquete, Panama
The small town of Boquete sits in the highlands of Panama's Chiriquí province, snugly fitted into a lush valley and surrounded by towering mountains, gushing streams, and abundant coffee farms. Though once a sleepy mountain town forgotten by time, Boquete is beginning to see more and more tourists these days, and for good reason – its natural beauty is astounding and its range of activities spectacular. Panama's only volcano, Volcán Barú, lies only 9 km away, providing visitors with excellent hiking, nature viewing, and camping. Boquete's other attractions include white-water rafting, canopy tours, hot springs, botanical gardens, and more.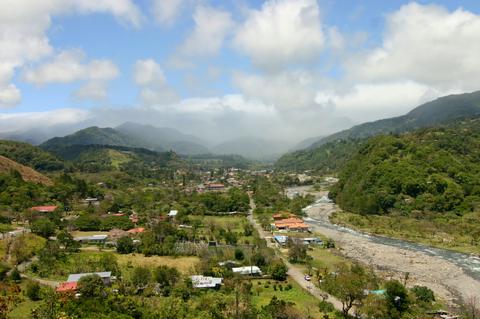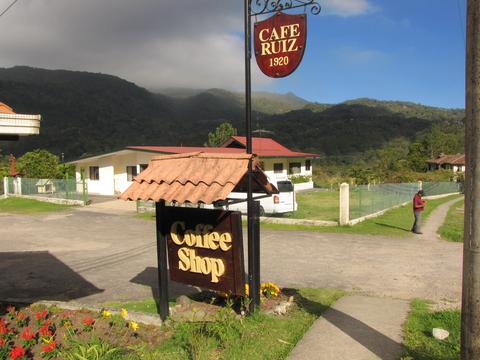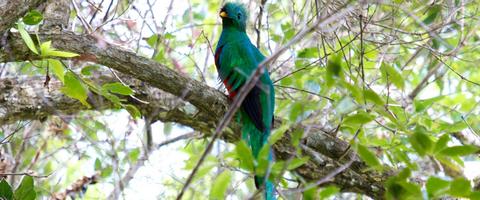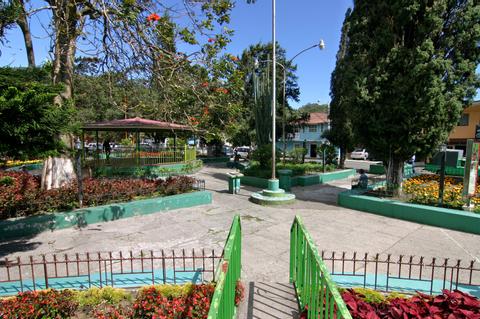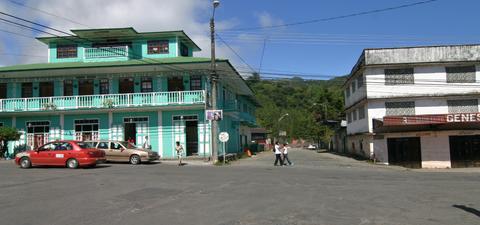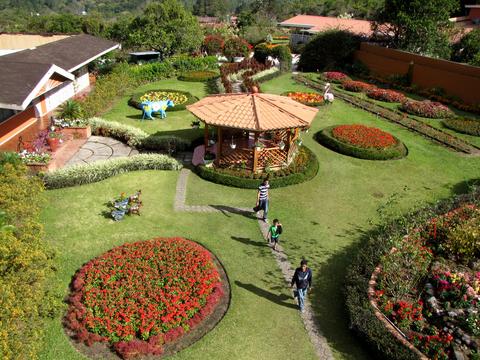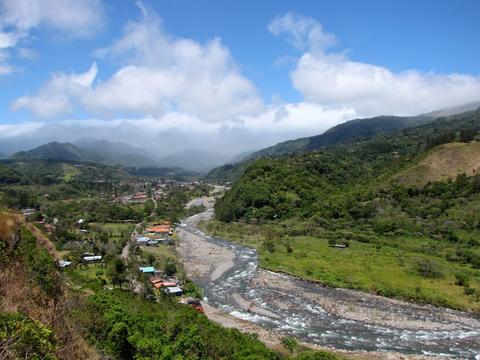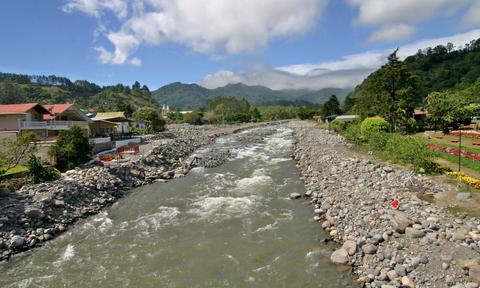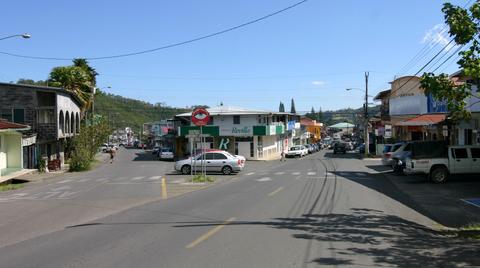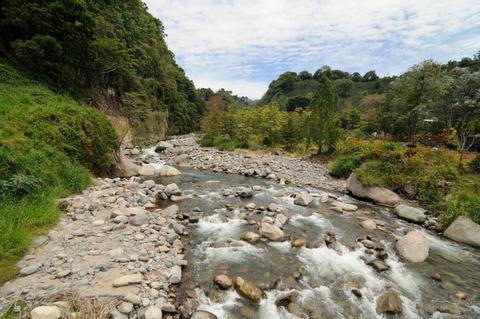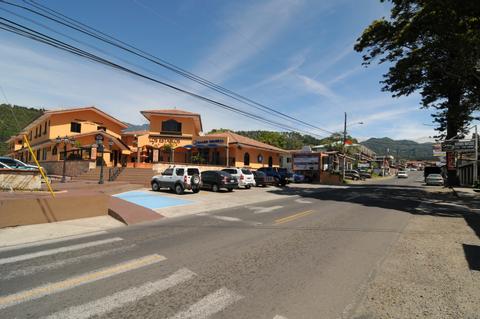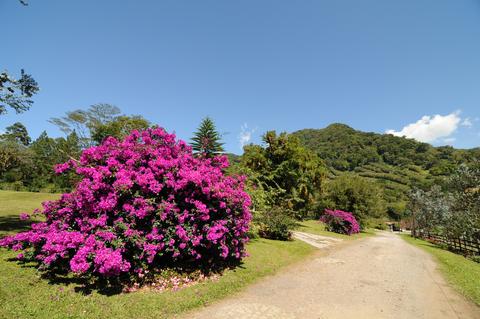 The town of Boquete, with a resident population of about 4,000, lies on the east side of Volcán Barú, amidst an area bursting with life and vitality. Flower farms and coffee plantations dot the hillside, while friendly locals and eager tourists shuffle throughout the town square. Although it may appear as though Boquete's tourist credentials are obvious, in fact, the town has only recently begun to receive international attention. Known for ages throughout Panama for its coffee, oranges, and annual flower festival, it was not until the mid-1990s that Boquete began receiving more than just a handful of tourists. At first, it was mainly just backpackers and the adventurous sort – those looking to climb the volcano or soak in the hot springs. However, when the North American magazine Modern Maturity rated Boquete as being one of the top six places in the world to retire in 2001, the older crowds began to roll in. Today, Boquete has a decently sized retiree community, most of who live in the hills just outside of town. Each year sees more and more ex-Pats, foreign investors, and new businesses being built. Still, Boquete has done well by retaining its small town charm, continuing to remain a uniquely picturesque, friendly, and refreshing place to visit.
A quick walk through town reveals why Boquete has remained in the Panamanian limelight – enclosed within a lush valley and bordered on the east by the swift Río Caldera, Boquete is quaint, clean, and calm. The downtown is composed of an assortment of shops, eateries, cafés, and parks. There is a wide range of amenities and services, including a 24-hour grocery store, several banks, and a few tourism agencies. The town square is located in the heart of it all, a shade-drenched spot filled with benches and locals. Adjacent to the square is the Parque de Las Madres, a fenced-in park with a large playground and attractive fountain. From here, the town branches out slowly into the hills, becoming increasingly more picturesque the farther one goes.
The countryside hosts an assortment of coffee farms and gardens, most of which can be toured. Visitors will likely enjoy an afternoon stroll through the quirky gardens of El Explorador and Mi Jardin Es Su Jardin, which contain well-groomed flowerbeds and ponds interspersed with wacky objects. For those interested in the animals, a trip to the wildlife sanctuary of Paradise Gardens is highly recommended. It hosts a menagerie of critters, which often include Geoffrey's tamarins, white-faced capuchins, parrots, toucans, ocelots, and more.
Visitors looking for physical activity will likewise be satisfied. Volcán Barú is the highest point in Panama – 3,475 meters – with views from the top that stretch to both the Pacific and Caribbean coast. The volcano, which is part of the larger national park, is a burly 13 km hike to the top; however, after only 2 km on the trail, expansive vistas of the valley and the surrounding hillsides can be enjoyed. The Sendero Los Quetzales is another popular trail amongst hikers. Skirting along the north side of Barú, Sendero Los Quetzales ends in the pristine mountain town of Cerro Punta, and gives hikers the possibility of spotting one of the resplendent birds for which the trail is named.
If hiking isn't your cup of tea, other activities within the Boquete area include white-water rafting, rock climbing, paintballing, zip-lining, four-wheeling, and horseback riding. Naturally, the best way to relax after a long day of activity is in the Los Pozos de Caldera hot springs. Situated a few kilometers southeast of Boquete, the rustic hot springs border a secluded stretch of forest along the Río Chiriquí and vary in temperature. Needless to say, their soothing waters will melt away any tension that may have developed during the day.
Every year Boquete throws the Feria de las Flores y El Café, a fair which showcases the area's colorful flowers and fresh coffee. Its festivities, which include dancing, music, exhibits and more, draw thousands of Panamanians from throughout the country to Boquete, transforming the often-quiet town into a playground of merriment and activity.
Boquete is a 45-minute drive from the transportation hub of David, along a scenic highway that gives wonderful views of the rolling hillside. The alpine town of Cerro Punta is just on the other side of Volcán Barú, and can be accessed by road from David. Impossibly picturesque and temperate, Cerro Punta allows easy access to the Parque Internacional La Amistad.
Boquete Personalized Trips