Los Mandarinos is a boutique spa and resort set in the hills above El Valle. With Tuscany-styled architecture and an intimate atmosphere, Los Mandarinos is an ideal place to unwind in the highlands of central Panama.
Featured in:
Honeymoon, Boutique, Best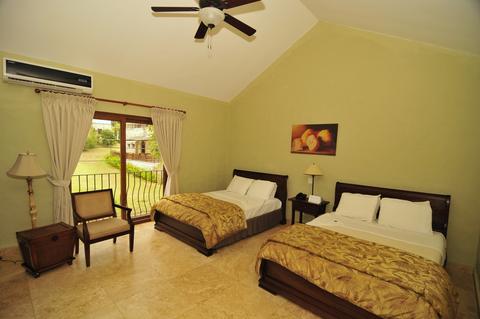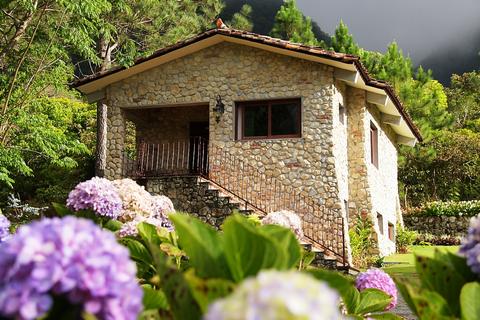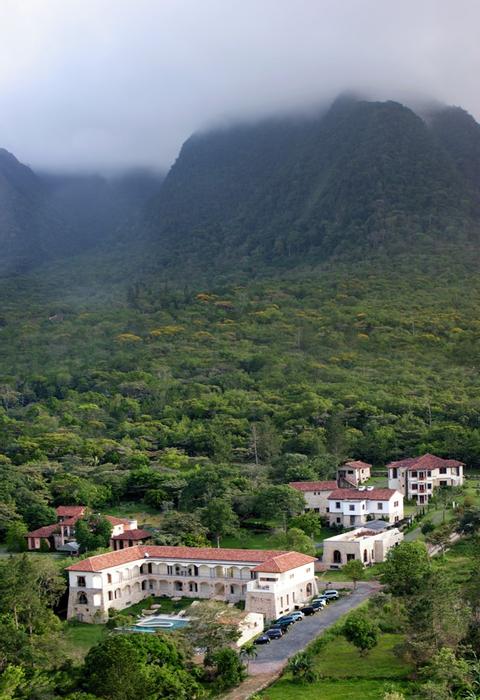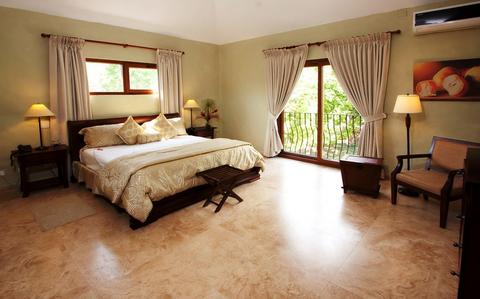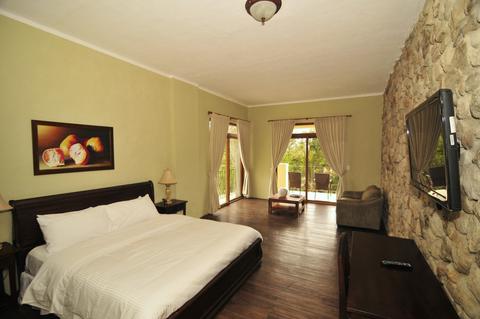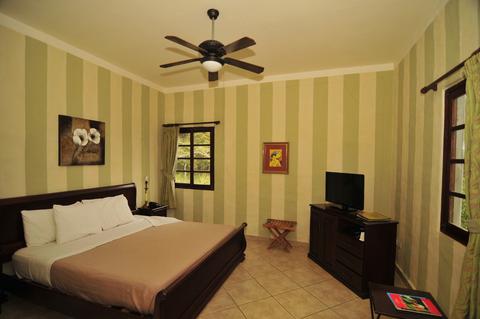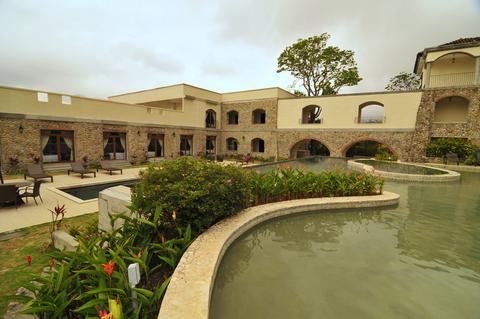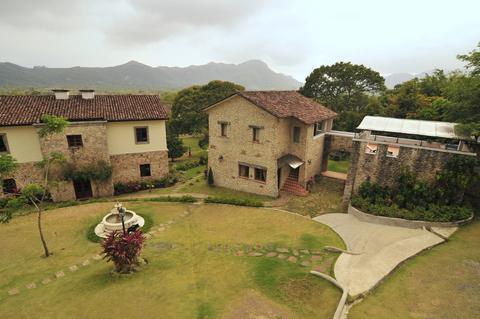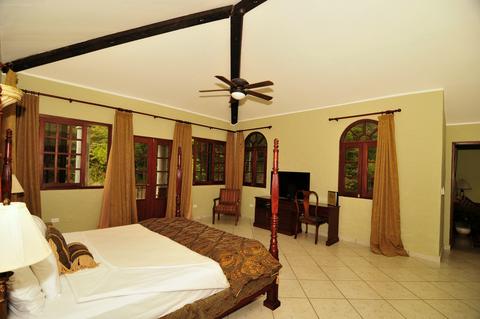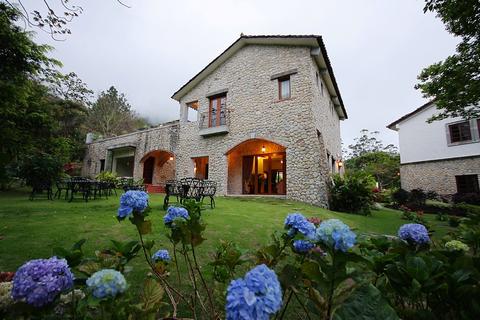 3:00 p.m. check in
12:00 p.m. check out
Free Breakfast
Spa Services
Restaurant in Hotel
Swimming Pool
El Valle is a small mountain town. It has a cool climate that's a nice alternative to Panama's coastal areas and a slow pace that encourages relaxation. Hiking and horseback riding can be done in the nearby forests. Travelers can also visit impressive waterfalls, shop for souvenirs at the public market, and sign up for a fast-flying canopy tour.
Los Mandarinos is an exquisite hotel set just outside El Valle. Detail oriented and ornately structured, this hotel offers travelers a comfortable place to stay. From the onsite Irish pub to the heated swimming pool, Los Mandarinos is pleasant and inviting.
There is an impressive array of accommodation options. All the rooms are spacious and well lit. They have tile floors, ceiling fans, and air conditioning. The bathrooms are large and equipped with a heated towel rack and toiletries. The hotel's suites have bathrooms with Jacuzzi tubs, and there is even one suite with a private terrace and outdoor Jacuzzi. A satellite TV comes standard, as does a mini fridge and coffee maker.
Guests are invited to relax at the hotel's swimming pool or spa. The spa's expert therapists offer a range of facials, massages, and body treatments. A popular option is the thermal circuit, which involves visits to the sauna, Turkish bath, and Jacuzzi.
Meals can be had at the hotel's O'Pedro's Irish Pub. Inspired by traditional Irish taverns, the pub serves Irish classics like shepherd's pie and fish and chips, as well as traditional Panamanian food. O'Pedro's has several flat screen TVs, a large wooden bar, and an outdoor terrace. There is a fine selection of domestic and imported beers, wines and liquors.
Los Mandarinos also offers guests use of its meeting rooms. There are three rooms available, the largest of which can accommodate up to 150 people. The rooms are equipped with state-of-the-art technology, including high-speed wireless Internet, video projectors, and a sound system. Catering from O'Pedro's Irish Pub can also be arranged.
Los Mandarinos Facilities
Restaurant, swimming pool, spa, meeting rooms
Amenities
Private bathroom, hot water, air conditioning, kitchenette, living room, satellite TV, private balcony, Jacuzzi, wireless Internet, mini fridge, coffee maker, ceiling fan
Accommodations
All accommodations come with a private hot water bathroom, air conditioning, satellite TV, mini fridge, and coffee maker.
Suites – the six suites have either one or two double beds, a private balcony overlooking the mountains, a kitchenette (refrigerator, coffee maker, microwave), and living rom. They can be connected to a Superior Room.
Junior Suites – these nine suites have one king size bed. One of the Junior Suites is a small apartment with a living room, sofa bed, kitchen, and outdoor terrace with a Jacuzzi. The remaining eight Junior Suites have a Jacuzzi tub in the bathroom. They all have spectacular views of El Valle.
Deluxe Rooms – these 29 rooms have either two queen-size beds or one double bed. They open onto the pool, overlook the mountains, and have large marble bathrooms.
Superior Rooms – two Superior Rooms have one king-size bed, one Superior Room has one double bed, and one Superior Room has two single beds. Each of these rooms has a terrace and chairs. They can connect to one of the Suites.
Executive Rooms – the eight Executive Rooms have two single beds or one double bed.
More Property Amenities
Bar
Air Conditioning
Balcony
Cable TV
Hot Water
Jacuzzi
Kitchen
Microwave
Mini Refrigerator
Massage
Gardens
Accommodations
Air Conditioning
Cable TV
Hot Water
Mini Refrigerator
Air Conditioning
Balcony
Cable TV
Hot Water
Microwave
Mini Refrigerator
Living Room
Air Conditioning
Cable TV
Hot Water
Jacuzzi
Mini Refrigerator
Air Conditioning
Cable TV
Hot Water
Mini Refrigerator
Feedback from Travelers
We enjoyed Los Mandarinos. It was very beautiful and the staff was so helpful and friendly. We would have stayed longer if we could. It was a wonderful experience.