The Perla Real Inn is located on Contadora Island in the Pearl Archipelago. The hotel is small and has comfortable rooms with basic amenities.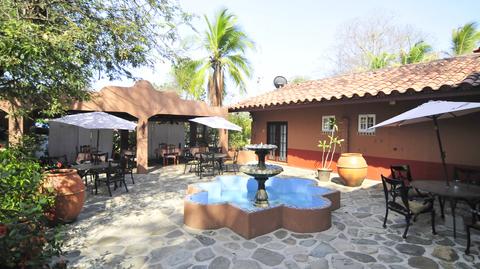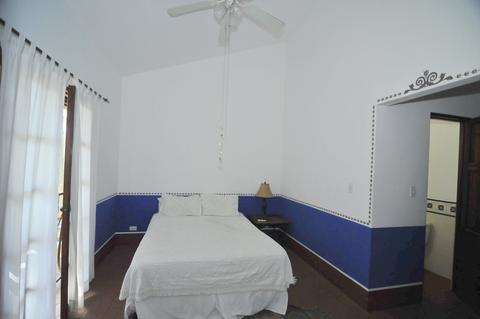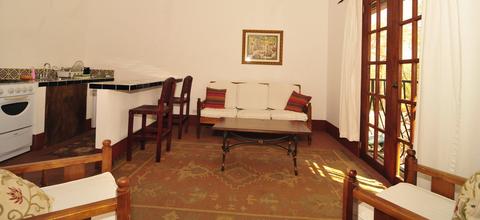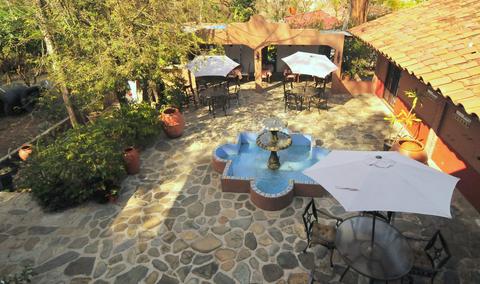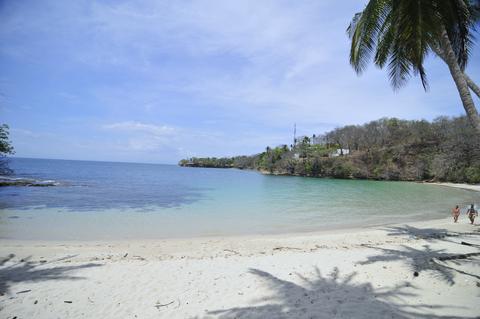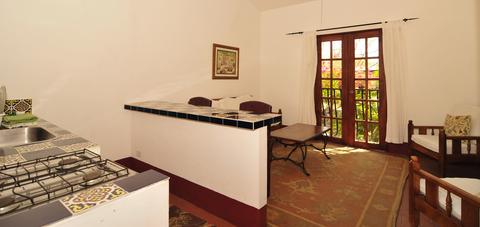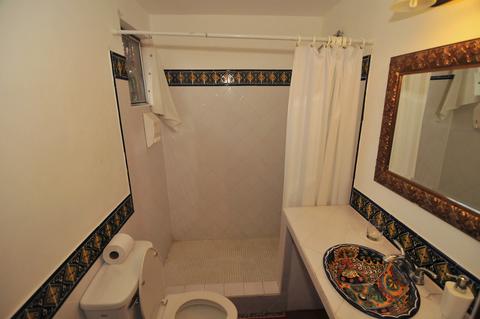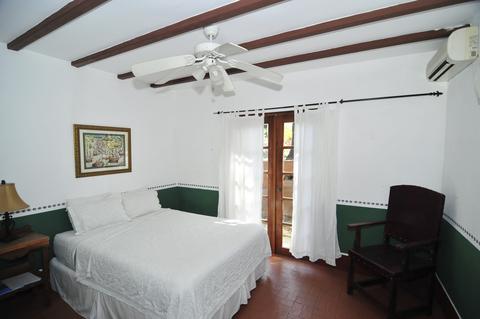 2:00 p.m. check in
12:00 p.m. check out
Free Breakfast
Contadora Island is close to Panama City—about 20 minutes by plane or 2 hours by boat. A part of Panama's Pearl Archipelago in the Pacific Ocean, Contadora is blessed with several white-sand beaches and very few tourists. The sea here is clear, calm and good for swimming. The island itself is small, but there are several restaurants and shops scattered around it. Golf carts are the mode of transportation for most. Day trips can be made to the surrounding islands, where you can snorkel and lounge along pristine beaches. Scuba diving, deep-sea fishing, and whale watching can be done as well.
The Perla Real Inn is nestled into a quiet residential part of Contadora Island. The location is ideal, as it allows you to easily access to both the town and two white sand beaches. The exterior of the hotel has Spanish colonial architecture and is painted a vibrant pink. With just four rooms and two suites, Perla Real is small and intimate—you won't have to worry about tourist crowds or rowdy partiers out here.
Each room is clean and accommodating. They have a private entry and a bathroom with a hot water shower. All rooms have a comfortable queen-size bed and are kept cool by air conditioning and a ceiling fan. The two suites are larger and have a kitchenette that includes a stove, mini fridge, and microwave oven. There is a small breakfast bar in the suite, as well as living area with a couch, chair, and coffee table. French doors open to the outside.
Breakfast is served daily in the courtyard. The courtyard has a small fountain and is surrounded by tropical foliage—definitely a nice place to begin the day. The breakfast is basic and typically includes pancakes, eggs, fruit, and coffee. In the evening, guests who have spent the day fishing can return to the hotel and cook their catch on the outdoor barbeque.
The Perla Real has a friendly, helpful staff that can recommend activities or restaurants. The hotel also rents golf carts, which are a quick (and fun) way to get around the island.
More Property Amenities
Air Conditioning
Fan
Hot Water
Kitchen
Microwave
Mini Refrigerator