La Rosa de Los Vientos is a quaint bed and breakfast just outside Pedasi. The hotel's small size and friendly owners make it a pleasant place to stay while exploring the Azuero Peninsula.
Featured in:
Bed and Breakfast, Budget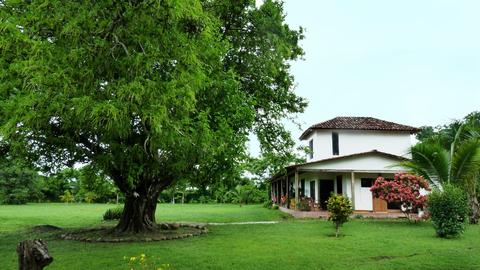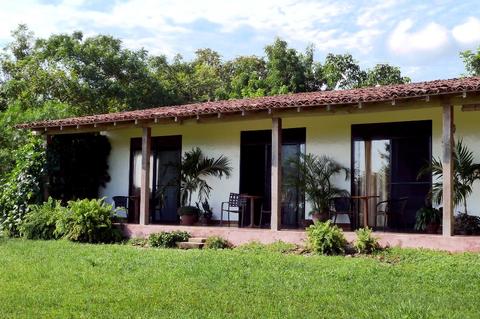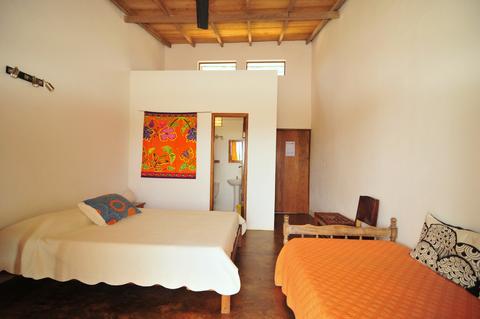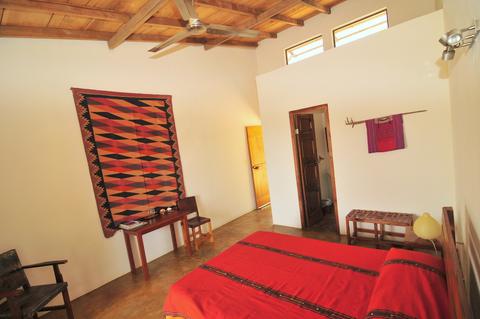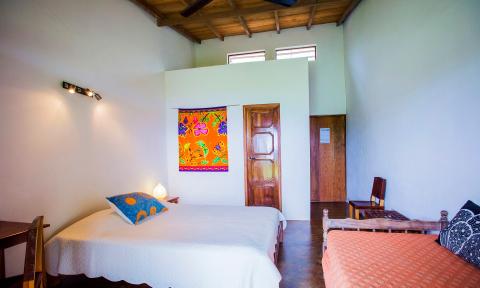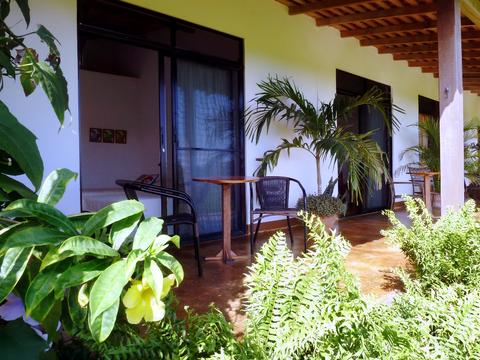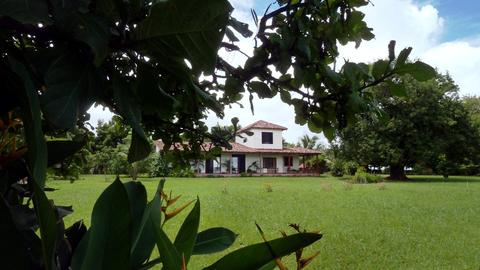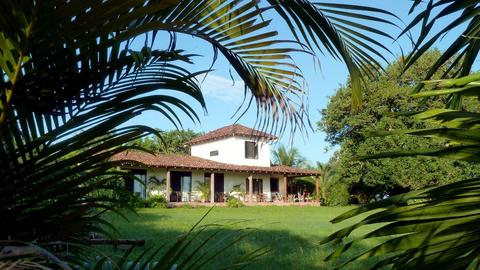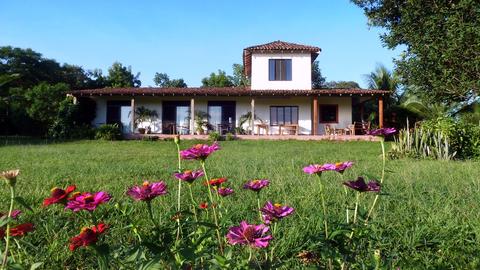 2:00 p.m. check in
12:00 p.m. check out
Wireless Internet
Free Breakfast
Pedasi is arguably the cutest town on the Azuero Peninsula. It retains a small-town, Spanish-colonial feel and is a good place to walk around and take photos. Not far from Pedasi is a smattering of broad and uncrowded beaches. Travelers can go deep-sea fishing off the coast (in fact, the area is nicknamed the Tuna Coast) or visit the Iguana Island Wildlife Refuge, which has snorkeling and scuba diving opportunities. South of Pedasi are several beaches that have good surfing.
La Rosa de Los Vientos (which translates as "The Wind Rose") is built in a traditional Spanish-colonial style—a red tile roof rises above a simple building with whitewashed walls. The hotel is set on a 2-hectare (5-acre) piece of property that has green, pasture-like grass and flowering plants.
There are only three rooms at the hotel, which ensures that guests will have a quiet and relaxing stay. All rooms are on the ground floor. They are clean and well designed. Each room has two double beds, a private bathroom with a large shower, a desk, and a closet for storing bags or hanging clothes. Sliding glass doors open onto a shared patio with hammocks and chairs. It's pleasant to sit outside and soak up the beautiful view of the backyard and ocean. The rooms have a ceiling fan, but are usually kept cool by a consistent ocean breeze. Additionally, all rooms have wireless Internet access.
There is a tasty breakfast served every morning. The breakfast consists of fresh fruit, eggs, toast, juice, and coffee. The owners of La Rosa de Los Vientos are friendly and knowledgeable, and can recommend activities or places to eat in town. Pedasi is a mile from the hotel. The beach at Playa El Toro is a short, five-minute walk.
La Rosa de Los Vientos Facilities
Garden, breakfast
Amenities
Private bathroom, hot water, ceiling fan, desk, ocean view, hammocks, porch, wireless Internet, bicycle rentals
Accommodations
La Rosa de Los Vientos has three rooms. Each of the rooms is equipped with two double beds, a private hot water bathroom, ceiling fan, porch, and wireless Internet access.