Penonome, Panama
Laying 143 km west of Panama City is the bustling and distinctly Panamanian town of Penonomé. Capital of the Coclé province, Penonomé is large enough to provide visitors with any amenities or services that may be required. Though not one of Panama's popular destinations, Penonomé nonetheless retains a distinctly Spanish-colonial charm in its downtown area.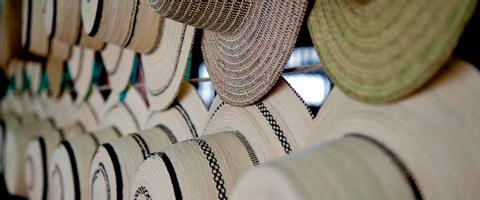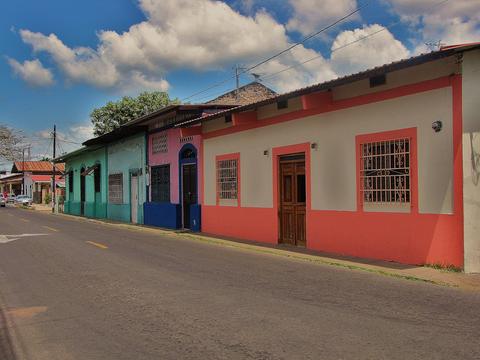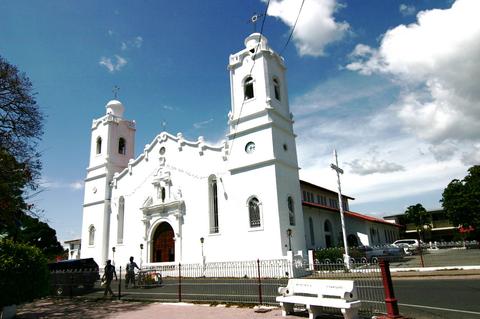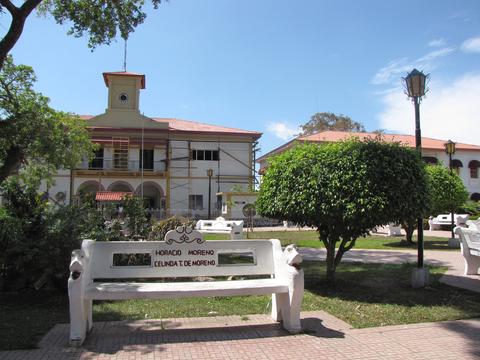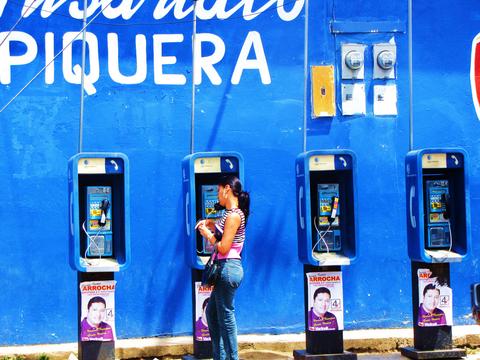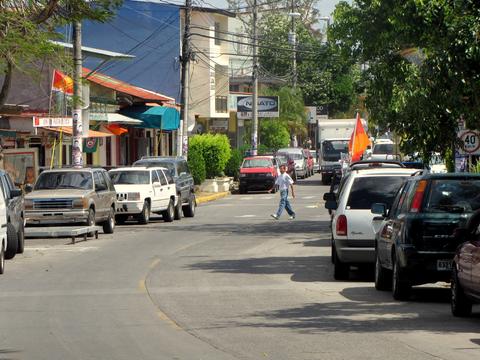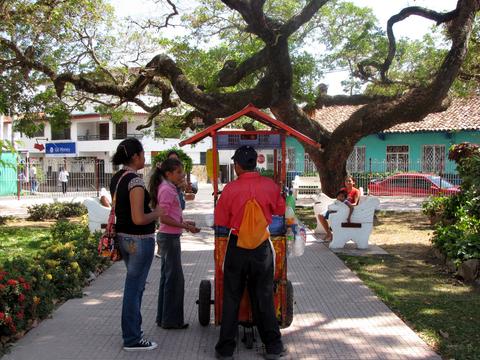 Penonomé lies amidst the humid lowlands, with the lush hills of the highlands to the north and the Azuero Peninsula to the northeast. Because the Inter-American Highway runs straight through the heart of town, many travelers will only see Penonomé zipping past, a blur of bright houses and busy locals, while on their way north. Still, buses make frequent stops here before heading off to other places, a fact which is especially nice considering the abundance of amenities and services offered in Penonomé. There is a decent number of basic hotels and ample amount of cantinas, grocery stores, restaurants, banks, internet cafés, and shops.
A great spot to take in the local culture is in the town center, where a pleasantly-shaded plaza faces the white-washed Catedral de Penonomé. The cathedral is well-preserved and features colorful stained glass windows that shine brightly when struck by the sun. The plaza has a gazebo and a string of benches which provide the perfect place to soak up the leisurely pace of Panamanian life. A large and well-maintained playground lies nearby, as does the Casa de Gobierno, a governmental office building with finely-made, wrought-iron grillwork.
The best shopping is near Penonomé's downtown area, along Avenida Juan Demostenes Arosemena—this is a good place to find cheap clothing or electronics, or get shoes shined or watches fixed. Fruit and vegetable stands abound, as do local eateries and bars advertising pool tables. This area is active and colorful, with hordes of locals standing around selling meat or other small trinkets. Additionally, Penonomé is known throughout Panama as being one of the best places to buy Panama hats, a fact that is evident as one strolls through town and passes vendors selling a wide variety of finely-made headwear.
Carnival – a huge four-day festival preceding Ash Wednesday – is big here. There is dancing, colorful costumes, and local floats which are literally floated down a tributary of the Río Zaratí. Penonomé's patron saint festival, usually held on the 8th and 9th of December, is another popular bash, during which the town's Catholic members carry a statue of the saint through the city streets and throw a celebration that lasts for the next two days.
As of yet, Penonomé has no real tourist infrastructure, so out-of-towners may receive inquisitive glances from the locals. That said, it's a safe-feeling town that gives insight into the lifestyle and living conditions of average Panamanians.
Laced right along the Inter-American Highway, Penonomé is remarkably close to a variety of attractions. The small foothill town of La Pintada, only 12 km northwest of Penonomé, boasts a quaint artisans' market and a thriving cigar factory. Parque Nacional Omar Torrijos, known locally as El Copé, is 53 km west Penonomé. The park is difficult to access but has some of the most well-preserved forests in all of Panama. It runs right through the Continental Divide, boasting montane forest on its Pacific side and humid tropical forest on its Caribbean side. Furthermore, a string of Pacific coast beaches southwest of Penonomé are popular, pristine, and easy to access from the Inter-American Highway.