Playa El Palmar, Panama
A relaxed surf-vibe pervades the white sand and curling waves at Playa El Palmar, a tranquil beach set along Panama's central Pacific coast. Situated just outside the small town of San Carlos, Playa El Palmar serves up smooth, right breaking waves and a super mellow atmosphere. Locals and foreigners alike take advantage of the beautiful setting by flying kites, surfing hard, and relaxing in the sun.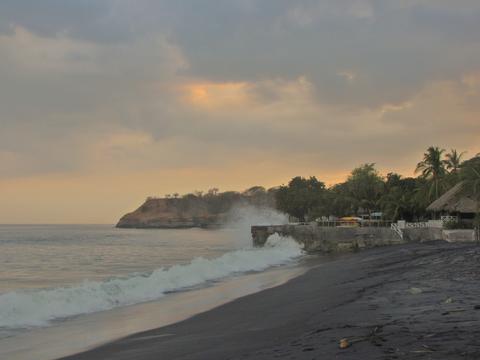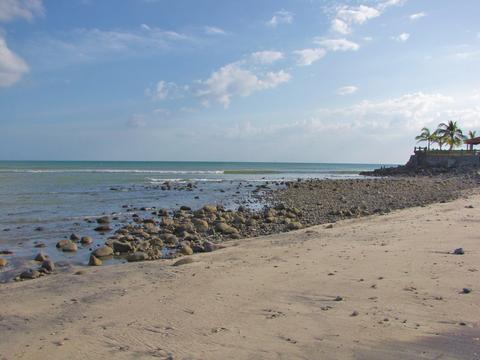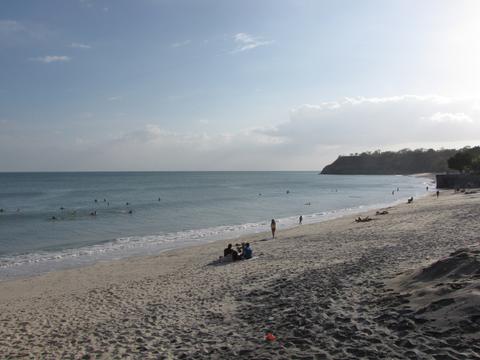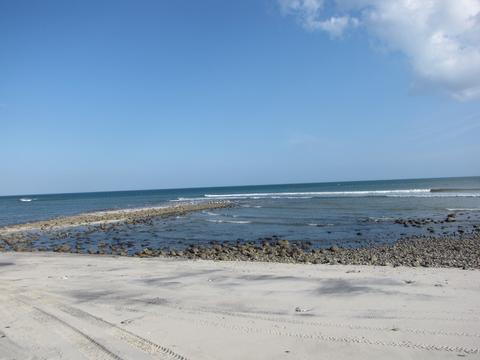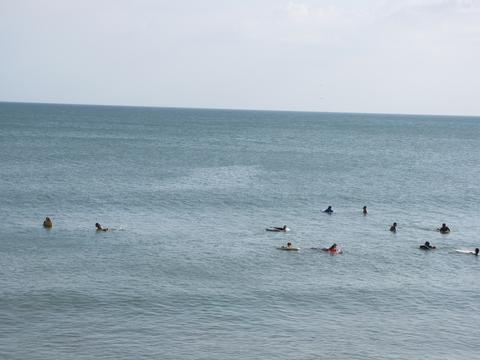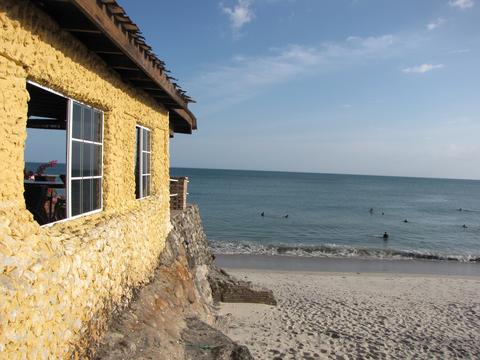 Located right along the Inter-American Highway amongst a string of other beautiful beaches, Playa El Palmar has both the convenience of being close to a decently-stocked town, and the advantage of being relatively uncrowded. The more developed beaches of Playa Coronado and Playa Farallón are a 15-20 minute drive away, drawing high numbers of tourists and leaving Playa El Palmar to the locals and surfers. A surf school near the beach rents boards and gives lessons, as indeed, the waves here are perfect for both beginners and the more experienced crowd. The surf is a point break above a rocky bottom, so if you want to surf, be sure to wear booties. The best waves generally roll in from medium to high tide.
Those not surfing will still enjoy Playa El Palmar. The setting is picturesque, making for a lovely place to lounge in the sand, relax, or swim between tides. Nights are capped with spectacular purple sunsets.
There is an adequate amount of services near Playa El Palmar. The immediate beachside area has some bars and restaurants, as well as several accommodations. The town of San Carlos, a 10-minute walk away, has more eateries and grocery stores, as well as a hospital for those who take a serious spill while surfing.
Playa El Palmar is 10 km west of Playa Coronado, 28 km east of the large and beautiful beach at Playa Santa Clara, and 30 km east of Playa Farallón.