Eco Venao is a gorgeous eco-hotel set above Playa Venao on the eastern tip of the Azuero Peninsula. The hotel lies within a 346-acre (140-ha) reforestation project and has a variety of accommodation options, ranging from well-equipped guest houses to simple cabañas.
Featured in:
Eco Lodges, Midrange, Yoga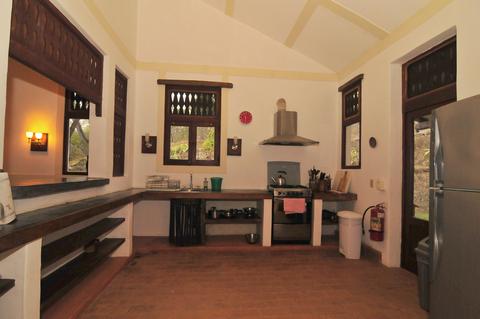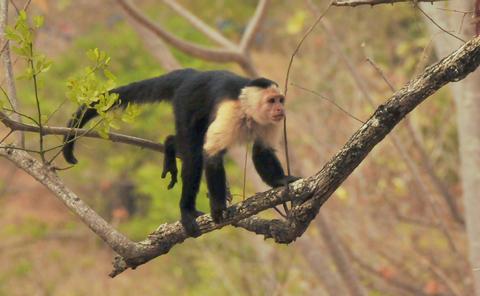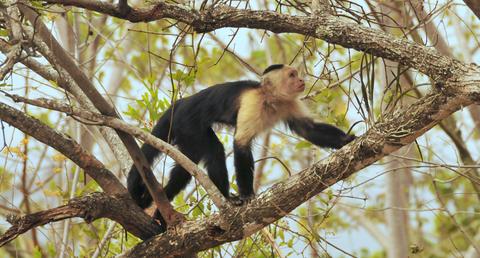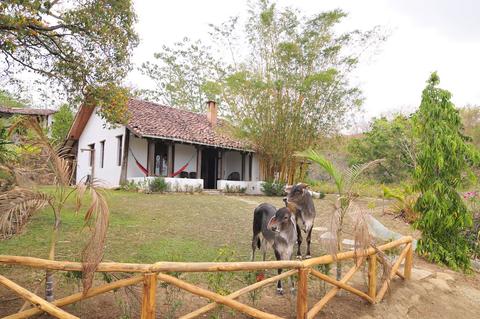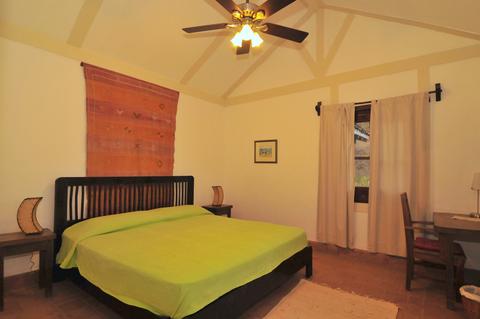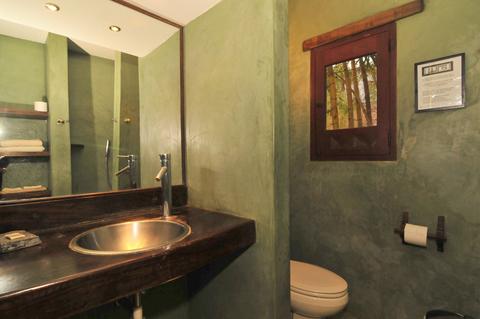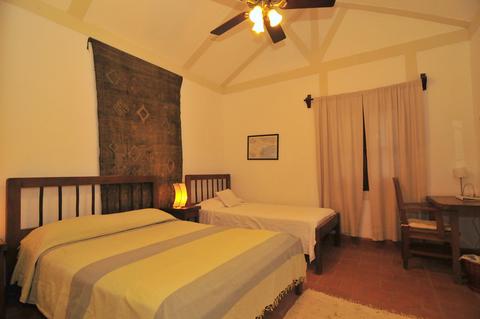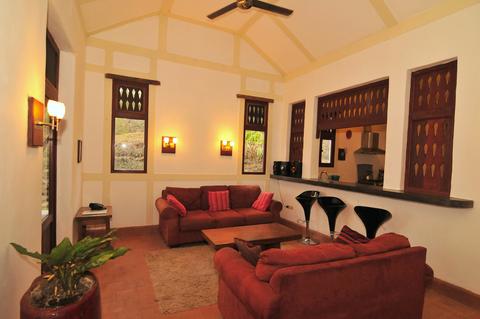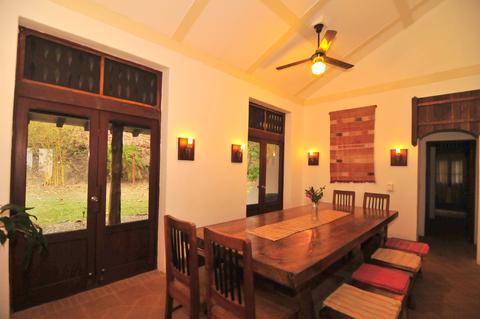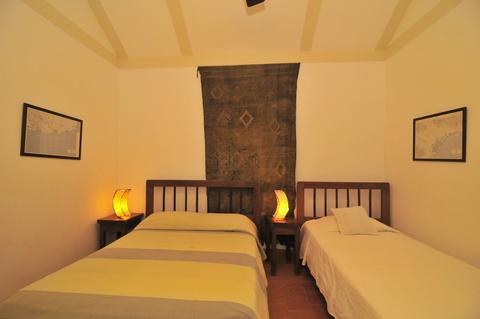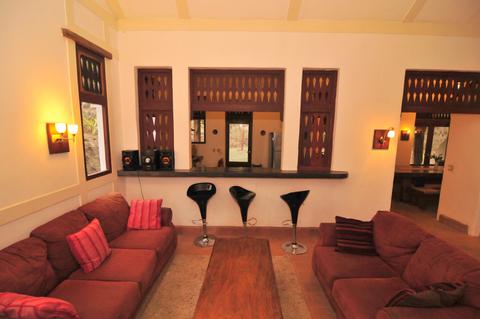 3:30 p.m. check in
12:00 p.m. check out
Playa Venao has established itself as one of Panama's foremost surfing destinations. The waves here break smooth and long over a sandy beach and are great for every skill level. Aside from surfing, visitors to the area can enjoy horseback riding, kayaking, snorkeling and fishing.
Eco Venao is set on a green hillside overlooking Playa Venao and the Pacific Ocean. It is one of the most eco-friendly hotels in the area and runs a large-scale reforestation project—the Azuero Peninsula was heavily deforested during the 19th and 20th centuries, so reforestation here is very important. The hotel lies on a 346-acre (140-ha) farm that is being reforested with native species. There is also a 40-acre (17-ha) piece of secondary forest that guests are invited to visit on horseback.
The hotel is nestled into nature rather than above it; guests can leave their room and be in the forest or on the coast in a matter of minutes. There are a wide variety of accommodation options to choose from. The nicest and largest are the individual guest houses, which have several bedrooms and bathrooms, as well as kitchens, living rooms, and private terraces. The houses' design mixes Spanish and Mediterranean influences with its high ceilings and thick, whitewashed walls.
A more rustic option is the cabañas, which are built in a traditional style with covered palm ceilings and walls made from local cane. Eco Venao also has a hostel with dormitory-style bunk beds and private rooms, as well as a camping area where guests can pitch tents. Eco Venao's communal kitchen offers a place to cook and store food. Many of the accommodations have breathtaking views of the Playa Venao coastline.
There is a tasty, onsite restaurant that offers food from sunup till sundown. Eco Venao also offers daily yoga classes and weeklong retreats. The studio is beautiful—it is set right along the beach and has a palm-thatched roof and polished teak floors.
Eco Venao Facilities
Restaurant, gardens, yoga courses/retreats, communal kitchen
Amenities
Private bathroom, hot water, air conditioning, ceiling fan, fully equipped kitchen, dining room, living room, private terrace, ocean view, hammocks, mosquito nets
Accommodations
Eco Venao offers a variety of accommodation options.
La Casa Espavé – this hilltop house overlooks the ocean and has three bedrooms and 2.5 bathrooms. Guests can rent the house in two parts if they like – there is one bedroom upstairs and two bedrooms downstairs. The house has a fully equipped kitchen, dining room table, and outdoor spaces.
La Casona – this house is set on a hilltop overlooking the ocean. It has two master bedrooms, each of which has a queen-size bed, en suite bathroom, air conditioning, and ceiling fan. Common areas include a fully equipped kitchen, dining room, living room, and outdoor terrace. La Casona can sleep four people.
La Casita – this house is set on a hilltop overlooking the ocean. It has two bedrooms, each of which has two twin beds, an en suite bathroom, air conditioning, and ceiling fan. There is a private terrace set with hammocks. La Casita does not, however, have a kitchen or common room. For this reason, larger groups may want to consider renting La Casita and La Casona together (known as El Combo).
La Casa Mango – this house has two separate wings and a partially open-air salon and kitchen. The west wing has a spacious bedroom with a queen-size bed upstairs and a smaller room with bunk beds on the ground floor. The east wing has a large bedroom with two twin beds upstairs. Both wings' upstairs bedrooms have ceiling fans and balconies with an ocean view. Each wing also has walk-in closets and a large bathroom. The center of the house has a fully equipped kitchen, dining area, and living room. The house can sleep six people.
Surfer's Hostel – set within the hotel's main lodge, the hostel consists of one dormitory-style bedroom with bunk beds and two private bedrooms. The dormitory can sleep up to eight people, while the private bedrooms can each sleep two people. The hostel has ceiling fans to keep the indoors cool.
Cabañas Escobas – these individual cabañas are built on stilts and have palm-covered ceilings and walls made from local cane. They have a double bed, mosquito netting, private balcony, and composting toilets in the bathrooms. The bathrooms have a semi-outdoor shower.
Eco Venao Camp – this designated camping area is open from December to May and is set on a hill overlooking the ocean. Campers have access to the hostel's kitchen, bathroom and shower facilities.
More Property Amenities
Balcony
Fan
Hammocks
Kitchen
Yoga Lessons