Puerto Armuelles, Panama
Puerto Armuelles is a friendly beach town in western Panama. Beaches like this aren't common in Panama — the mainland's coastline doesn't have many beaches that are accessible for swimming and strolling. It's still a somewhat under-the-radar destination, and travelers here can expect to have plenty of the beach to themselves.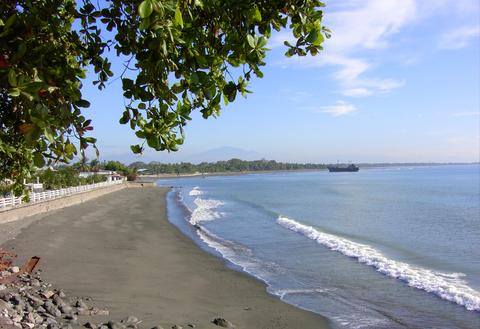 For many years, much of Puerto Armuelles served as Chiquita Banana plantation land. Once plantation's workers harvested bananas, they would pile them onto ships waiting in the harbor. After a major worker's strike, Chiquita left, and the population shrunk considerably. When you walk around town, you can still see the old plantation houses.
Although many locals left after the banana industry was uprooted, today the community has attracted a significant community of expats, who are mostly drawn in by the town's affordable beachfront property. The town's long beach is a welcoming place, with a popular tier for fishermen, who sink their lines to catch the many species of fish that thrive in the cold Pacific waters. The seafood and abundant fruit trees support a healthy lifestyle, along with plenty of time in the fresh, seaside air.