Gulf of Chiriquí, Panama
The Gulf of Chiriquí (Golfo de Chiriquí) lies along Panama's Pacific coast and extends from the border with Costa Rica on the west to the Azuero Peninsula on the east. The region contains one of the largest coral reefs in the Pacific, one of Central America's richest mangrove forests, and the largest island in Panama. It has attractive beaches, remote islands, and two huge marine parks. And its surfing, diving, and sport fishing are first-rate.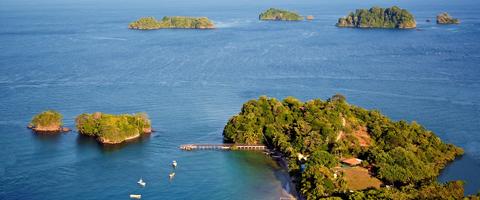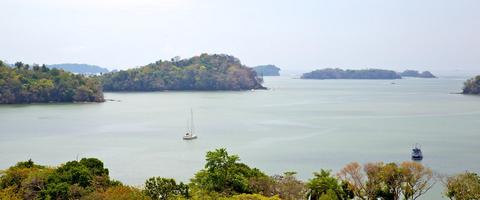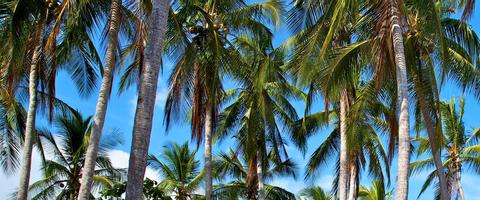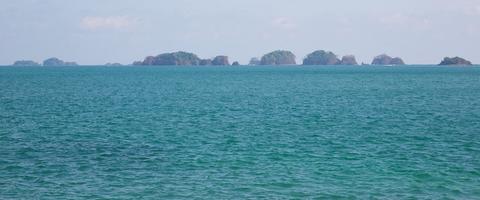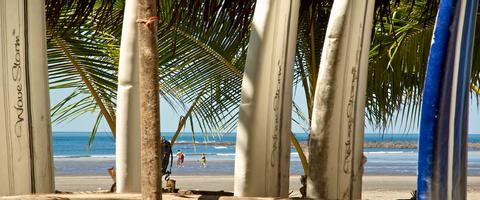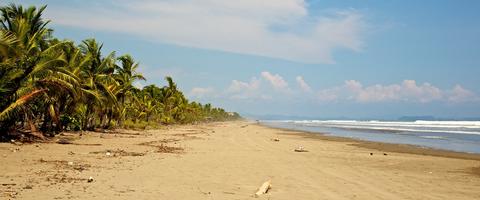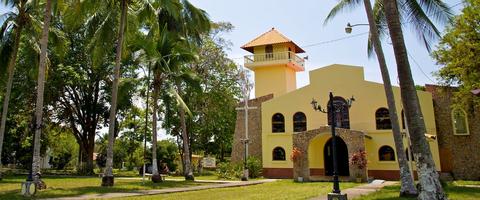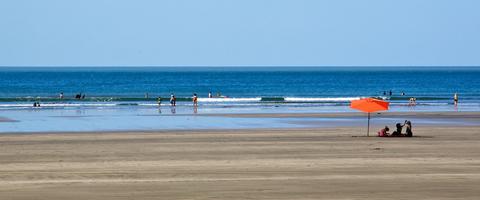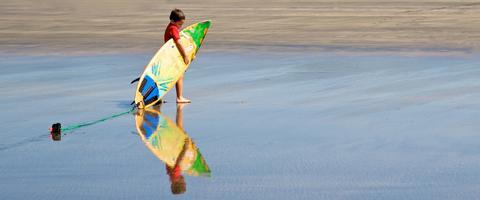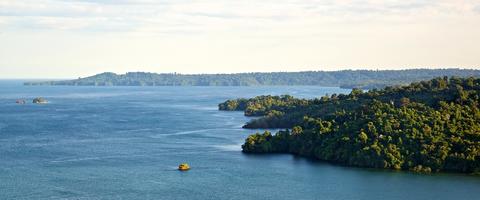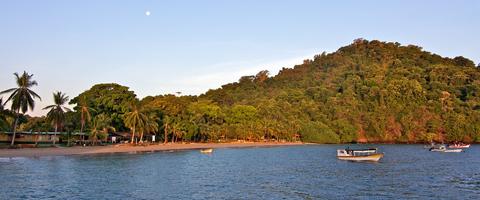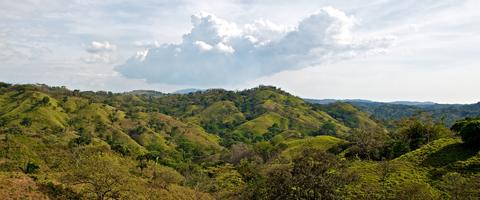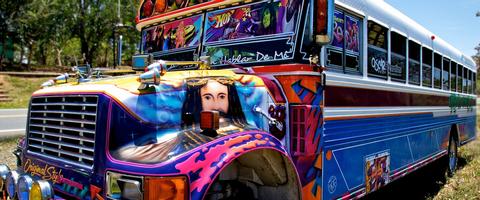 The region is relatively remote and largely untouched. It's less developed than other parts of Panama, and conservation agencies – who see it as one of the most ecologically important areas in Central America – are working to keep it this way. In large part these groups have been successful, but there is no denying that area is taking off as a tourist destination. Several islands have built eco-friendly hotels and Playa Santa Catalina is quickly gaining fame for its incredible surfing and hip atmosphere. How the region develops over the next decade will be important to its future.
The Gulf of Chiriquí National Marine Park (Parque Nacional Marino Golfo de Chiriquí) is a 14,740-hectare (36,423-acre) marine park along Panama's Pacific coast. The park protects over two dozen islands, nineteen coral reefs, and an abundance of wildlife. The islands provide refuge for leatherback and hawksbill sea turtles, howler monkeys and tiger-herons, and during the months between August and November, humpback whales come here to calve. Islands such as Isla San José, Isla Paridita, and Isla Bolaños have sandy beaches backed by coconut palms, while Islas Las Ladrones and Islas Secas have the area's clearest water and best scuba diving.
Access to the national park is through Boca Chica, a small fishing village that's beginning to develop rapidly as it sees increased amounts of tourism. The area has diverse accommodations, ranging from ultra-budget (i.e. sleeping in a hammock) to ultra-luxury. Most hotels are centered around Boca Chica or Boca Brava, an island that's just across the water from Boca Chica. Most hotels have their own restaurants and many offer activities, including kayaking, snorkeling, horseback riding, and sportfishing.
Playa Santa Catalina is the best surfing spot in Panama. Just west of the Azuero Peninsula, it has consistent breaks throughout the year and waves that can get as high as 6-9 meters (20-30 ft.) at La Punta (The Point). National and international surf competitions are occasionally held here, as La Punta is internationally famous. There are, however, less intimidating areas to surf that are perfect for beginning or intermediate surfers. The town itself is small and has only one main road. However, as its reputation spreads it is growing and its lodging and restaurant options are improving.
Playa Santa Catalina is also the jumping off point for trips to Coiba National Park (Parque Nacional Coiba). This marine park is Panama's biggest and best. At 430,821 hectares (1,064,582 acres), it is massive—and one of the world's largest. At its center is the country's largest island, Coiba, a 493-square kilometer (190-sq. mi.) behemoth. Isla Coiba is largely covered with virgin forest and is home to a decent sampling of animals, including howler monkeys, amphibians, and reptiles. And over 150 species of birds live on the island, including the scarlet macaw, bicolored hawk and king vulture. Interestingly enough, the island also was home to a remote penal colony from 1919 to 2004, the ruins of which can be visited today. The penal colony was instrumental in keeping access to the island and the park off-limits, which allowed the area to stay largely untouched by developers and commercial fishermen.
All that said, the real highlight of Coiba National Park (Parque Nacional Coiba) is in the sea. The scuba diving, snorkeling, and deep-sea fishing are some of Panama's best. Coiba National Park (Parque Nacional Coiba) has the second-largest coral reef in the eastern Pacific Ocean and its waters are filled with all kinds of creatures, including big ones – orcas, humpback whales, sea turtles, dolphins, manta ways, tiger sharks, marlin, and whale sharks, to name a few. There are also some 760 species of fish and 33 species of shark have been recorded in its waters. The visibility here can either be good or bad, but regardless of your timing, you should be able to catch some impressive underwater creatures.
As with the western highlands, much of this area is accessible through the city of David. David is the transportation hub of the region and most flights and buses connect here. It's also the country's second largest city, and as such is equipped with all the amenities and services that one would expect.
Panama's Gulf of Chiriquí (Golfo de Chiriquí) is a water wonderland. It's remote enough to give visitors a laid-back and off-the-grid experience, but sufficiently developed to provide a comfortable setting. Whether it's sandy beaches, marine life, or the island lifestyle you're after, you'll find what you're looking for here.
Personalized Trips for Gulf of Chiriquí, Panama
Where to go in Gulf of Chiriquí, Panama