San Cristobal Island, Panama
San Cristóbal Island is often overlooked by tourists but its rich marine wildlife and well preserved Indian villages make it a worth the trip if you have the time.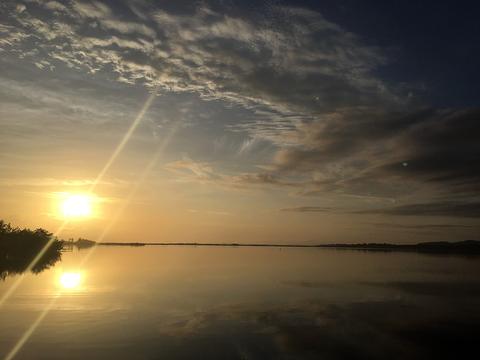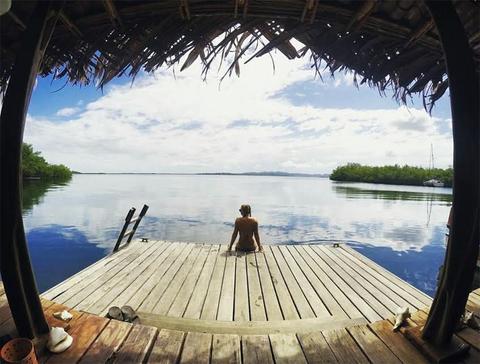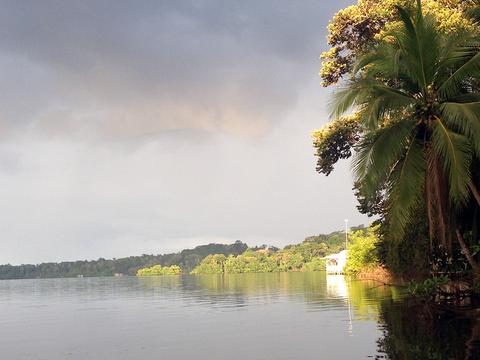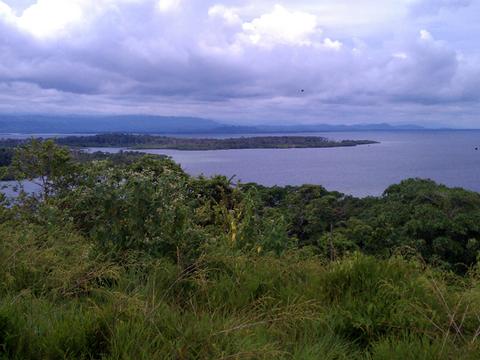 In the heart of Admiral Bay sits San Cristóbal Island. You can access the island by water taxi from Bocas Town on Colón Island. While it lacks lush forests, its marine environment attracts many SCUBA divers and snorkelers.
The best reefs are on the north and west side of the 37 km island. The main reef is called "Cristóbal Light." It was named for the navigation lamp that lit up the channel so ships could safely come to port. Bananas from the close by plantations are loaded onto the ships and depart for Europe or North America.
The second most popular place on San Cristóbal is Dolphin Bay. This inlet is home to a large gathering of dolphins. It is almost impossible not to see at least two sets of dolphin pods during a morning or afternoon viewing. It is the most dolphin visited place in the Bocas del Toro region.
If you can pull yourself away from the shoreline, the inland areas of San Cristóbal harbor a few secrets. There a three important Indian villages on the island; San Cristóbal, Bocatorito and Valle Escondido. The San Cristóbal village is equipped with electricity, public phone and a primary school. The other villages are smaller and even less modernized. The Ngobe indigenous are subsistence farmers and fishers. You can also watch as they prepare and dye fibers of the pineapple plant to make Chacara bags.
Finally, the last place on the island a tourist must visit is the region of Bocatorito. The calm waters and labyrinth of mangroves create lagoon scenery that fascinates all who set their eyes on it. For a quick water taxi, you will find many hours of activity on this discounted island.