Santa Fe, Panama
Santa Fé (pop.2,800) is a small and tranquil mountain town set 58 km north of Santiago. Part of the Veraguas province highlands, Santa Fé is known for its humble charm, fresh air, and beautiful surroundings. It sees far fewer visitors than Boquete, but offers many of the same attractions—hiking, waterfalls, rivers and more. At 470 meters above sea level, the climate up here is much cooler and the pace much slower than the lowlands.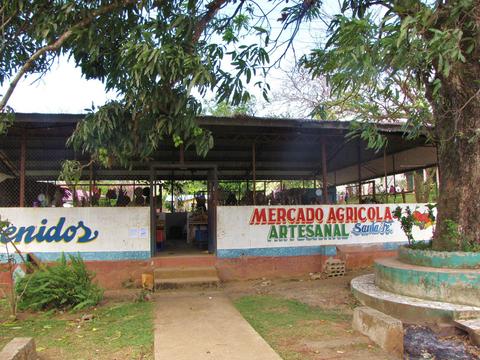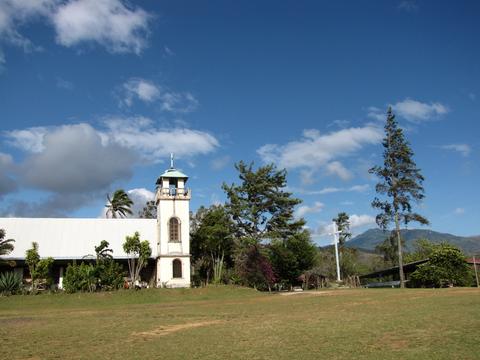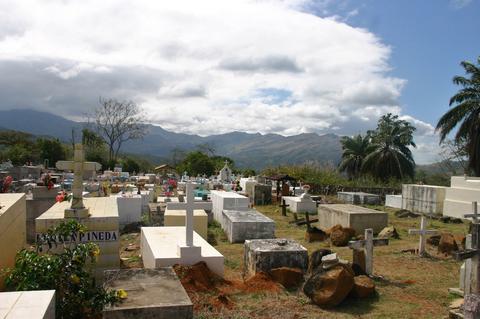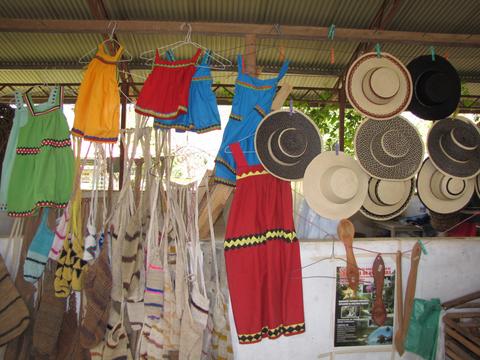 Modern day Santa Fé was the site of some seriously fierce battles between the Spanish and the indigenous people during the 16th century, The indigenous people were led by the warrior Urracá , who held the conquistadors back for a while and is today commemorated on Panama's one centavo coin.
Santa Fé will appeal to those who enjoy peaceful and simple country towns. The locals seem to have nothing but time on their hands, and the restaurants, grocery stores, and accommodations are austere and straightforward. Aside from a few local guides, the tourist services are minimal—those who visit Santa Fé should be content to self-sufficiently explore the immediate area, which is well worth it.
That said, there is some wonderful hiking, swimming, and rafting to be had around Santa Fé. Alto de Piedra, a few km west of town, offers up an excellent spot for exploring thousands of hectares of beautiful mountain wildness. The heavily forested trails give visitors a chance to do some birding as well, which can be quite good at times. The other option for hiking is Cerro Tute, which is easily accessed south of town. Its trails lead through both primary and secondary forest and pass by an impressive set of waterfalls. On the outskirts of town is a river with a few swimming holes; inner tubes can be rented and used to float down the water from one spot to another.
And while the town itself does not constitute the main tourist draw, it does possess its own unique charm. The central area contains a simple market – Mercado Agricola y Artesanal Santa Fé – that sells an assortment of locally grown fruits and vegetables, as well as some Ngöbe-Buglé handicrafts. A few streets north is the Cooperativa Santa Fé, which is a good place to purchase hats and locally grown coffee. Those wanting to explore the coffee factory itself can continue heading north until they hit the Café El Tute Coffee Plant, an entirely organic operation that is exclusively sold for domestic consumption. A quick tour of the plant coupled with a freshly-brewed cup of coffee is a great way to begin the day.
Throughout Panama, Santa Fé is also known as being a place that has especially nice orchids. Berta de Castrelló is the woman responsible for this. She runs the Asociación de Orquideologío de Veraguas – which brings a three-day orchid festival to Santa Fé every August – and has an impressive backyard collection which she allows visitors to tour. Any flower enthusiast will surely enjoy her wide range of orchids, which include some of the largest and smallest varieties in the world.
Santa Fé is about 38 km north of San Francisco, a small, nondescript town whose only notable attraction is its church. Dating back to 1727, Iglesia San Francisco de la Montaña displays an interesting fusion of European and indigenous influences. It has nine baroque, cedar altars that are carved with traditional church symbols as well as indigenous images, making it hands-down one of the most fascinating churches in the country.
Santa Fé is 58 km north of Santiago, a city which is the jumping-off point for trips to both the surf-haven of Santa Catalina and the Parque Nacional Coiba, which has some of the best scuba diving in Panama. Buses to both Santa Fé and Santa Catalina leave from the terminal in Santiago.