The Yandup Lodge is located on Yandup Island in the Guna Yala archipelago. This hotel has some of the best rooms and facilities in the entire region.
Featured in:
Beachfront, Best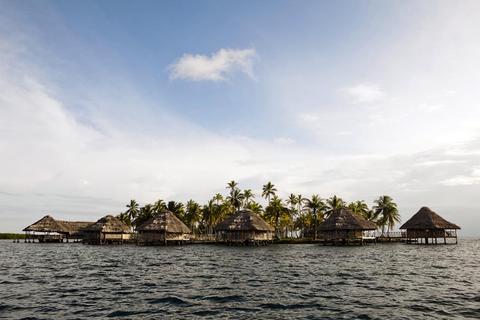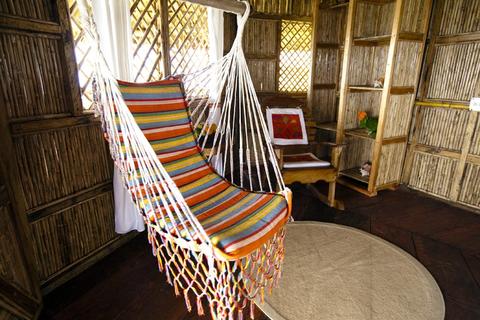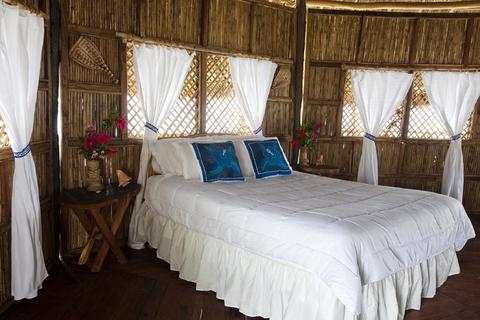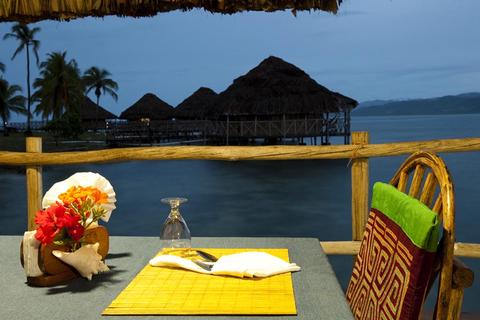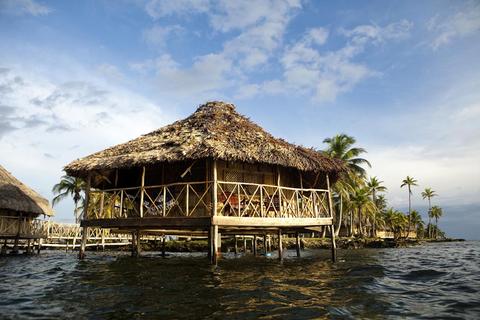 2:00 p.m. check in
12:00 p.m. check out
Restaurant in Hotel
Yandup Island is a small private island near Playon Chico. The island is lovely, with white-sand beaches and a scattering of coconut palms. The water is warm and good for swimming and snorkeling. There are hammocks strung up beneath thatched-roof ranchos that are good places to read, relax, or nap. The island is also fairly close to the mainland and affords travelers wonderful views of the mountains.
The Yandup Lodge is a nice mixture of comfort and seclusion. Set on a tiny private island in the Caribbean, this hotel has agreeable accommodations and a friendly staff. It's a great place to kick back and unwind for a few days.
The hotel's traditional-style cabins are attractive and spacious—they have hardwood floors, wooden walls, and high ceilings. Some are even set above the water and accessed via a small wooden walkway. Guests of these cabins will sleep with the ocean in their ears.
All cabins have a private bathroom with a shower, sink, and toilet. Each cabin comes equipped with an orthopedic bed (covered with a mosquito net), ceiling fan, and electricity (via solar panels). Huge wraparound balconies offer up a place to lounge in hammocks or chairs and enjoy the scenery.
The hotel's restaurant overlooks the sea. Breakfast, lunch, and dinner are included. Lunch and dinner often involve fish (usually caught the same day) paired with rice, potatoes, plantains, and other vegetables. Breakfasts vary but always include coffee, tea, and juice. The hotel's chefs can accommodate dietary restrictions and food allergies—just let them know in advance. Guests can purchase soda, bottled water, beer, wine, rum, and whiskey.
Two guided tours (one in the morning and one in the afternoon) are offered each day. You might head to another island for swimming and snorkeling or paddle out in a traditional Guna canoe and go fishing. Another option is to head to the mainland, where you can hike to a waterfall or visit a Guna cemetery.
Transportation to and from Yandup Island is included from Playon Chico Airstrip.
More Property Amenities
Balcony
Fan
Hammocks
Ocean View
Accommodations
Over the Sea Bungalow
Sleeps 3
Beach Front Bungalow
Sleeps 3
Feedback from Travelers
Loved the experience, but we could have been a little more comfortable. There were mosquito nets for the bed, but if you wanted to run the fan ( and you did) you could not use it. Did not see any mosquitos on the island, but as Malaria is know in the mainland, we wanted to make sure. Showers seemed to be with salt water so you never felt totally unsticky from the salt. These are definitely first world issues, but I would not trade the wonderful experiences we had a Yandup. The Hammock time was the best!
Just one little crab that lived under the bed kept my kids toes in shoes.
My favorite part of the trip. It was so beautiful.Great excursions.