Manuel Antonio, Costa Rica
Manuel Antonio is home to a namesake national park full of unspoilt beaches and world-class views. Enjoy adventures as diverse as snorkeling and jungle hikes. A great destination for families, there's something for everyone whether you have young children or college-bound teens. See a variety of Costa Rica's animals when you peek into tide pools and hike through forests; experience the subtle thrill of birding when you cross a variety of species off of your 'seen' list. The best part? This is just the beginning of all of the beauty, excitement, and adventure awaiting you in Manuel Antonio.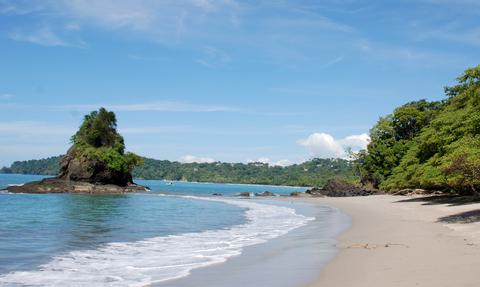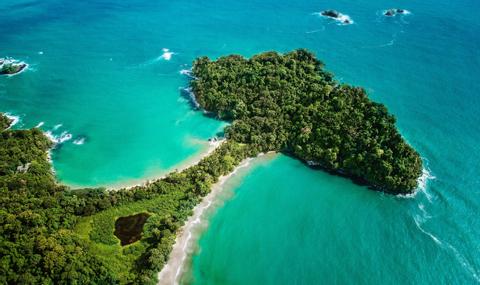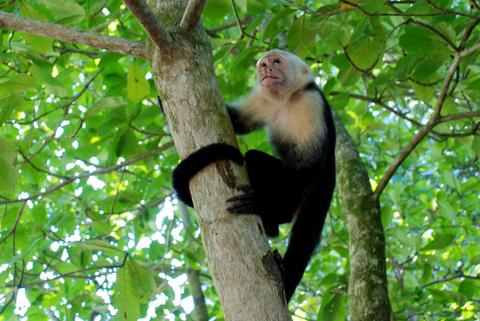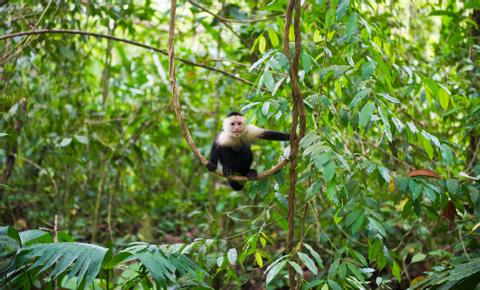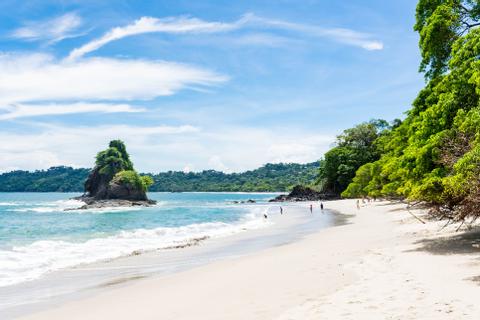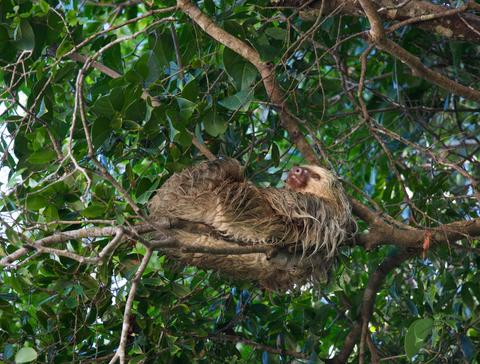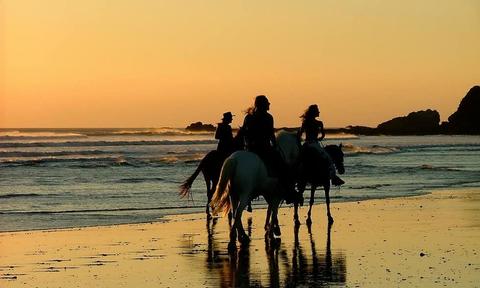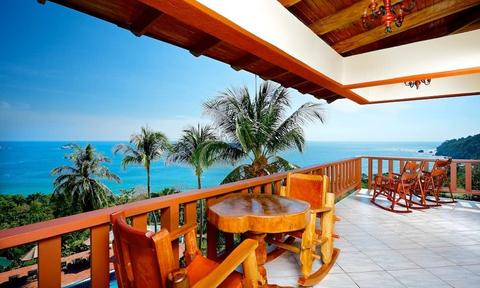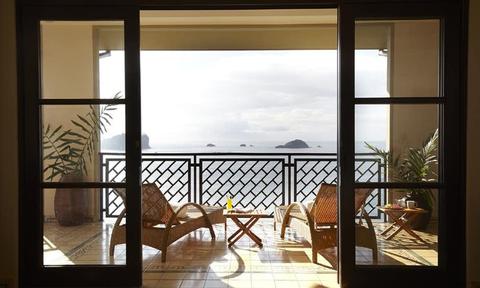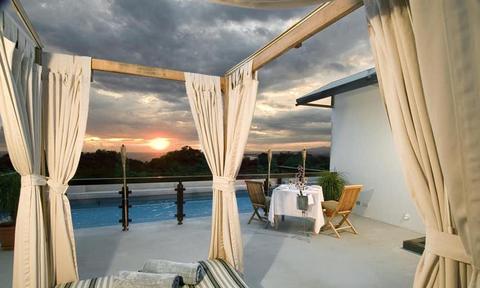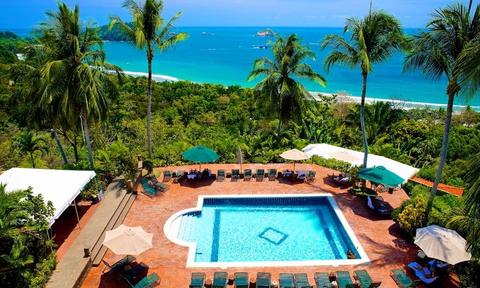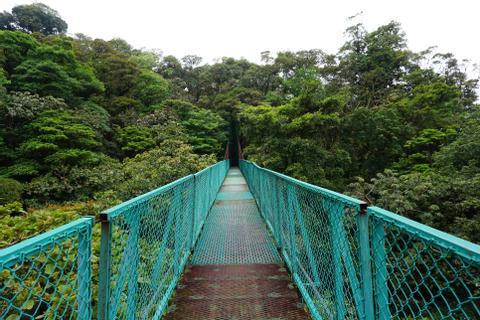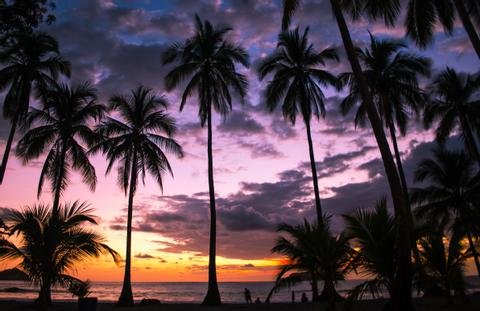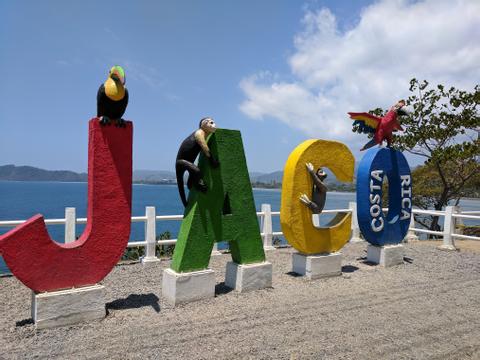 When it comes to what Costa Rica is known for, Manuel Antonio is home to equal parts beachside fun and outdoor adventure, allowing you to enjoy the best of both worlds on your vacation. Set high above an enchanting national park, Manuel Antonio boasts world-class views and beaches. Accommodation choices are plentiful, with some of the country's most inspired lodging options to choose from. Imagine the glittering, warm sand of a pristine beach; shimmering blue water laps along the shoreline, as the fresh ocean breeze dances across your skin. You can experience this as you take your shoes off to enjoy a quiet walk on the beach, or from the locally sourced wooden rocking chair on your balcony. Pick up fresh produce from the local market and head out for a picnic on the beach. Rediscover what it means to have free time, and then spend it with your favorite people.
What to Do in Manuel Antonio, Costa Rica? — The Top Sites & Tours You Can't Miss!
Wondering what to do in Manuel Antonio, Costa Rica? Anywhere's Local Experts have the inside scoop on everything you need to make this getaway everything you want it to be — and more. If you find yourself wondering what Manuel Antonio, Costa Rica is known for, the answer is two things:
Pristine beaches.

Exciting outdoor activities.
Manuel Antonio is the place to go when you want to make the most of the outdoors, but favor beaches as your preferred landscape. You'll still have easy access to the luscious jungles that flank soft, warm sand (which allows you to diversify your activities), but the beach is definitely the highlight of the region.
Costa Rica's Beaches in Manuel Antonio
First and foremost, you would be remiss if you didn't have Manuel Antonio National Park at the top of your itinerary. At 4,900 acres (1,983 ha), this is actually one of Costa Rica's smaller national parks, and by 'small' we mean it hosts both beaches and lush forested hiking trails. The park consists of (4) beaches — the namesake Playa Manuel Antonio, Playa Espadilla Sur, La Playita, and Playa Teloro. You can indulge in plenty of fun in the sun at each of these beaches, but two in particular are especially popular — Manuel Antonio Beach for its views, and Espadilla Sur Beach for being family friendly and relatively uncrowded; each is great for snorkeling.
…Speaking of snorkeling, that's just one of many activities you can look forward to on your vacation in Manuel Antonio. The waters are also excellent for surfing (especially if you're a beginner), and a refreshing swim in gently lapping saltwater waves. If you're eager to see an assortment of sea creatures but prefer to be on the water rather than in it, then go on a pleasure cruise where you can spot whales and dolphins during their migration season. Or, simply enjoy a nice afternoon of sea kayaking and explore the ocean at your leisure. Try something new when you book a surf lesson and take advantage of waves appropriate for every skill level.
Because the region's beaches are subject to protection, you get to surround yourself with clean beaches teeming with local wildlife — on land and in the sea. So, if you go on a picnic, be kind and leave the area as clean as you found it! These beaches are full of all kinds of wet and wild fun, but you won't want to spend your entire vacation playing in the sand when you see what else is on the agenda…
Family-Friendly Jungle Fun
For those days when you want to appreciate the water from a distance, your adventures don't have to stop just because you're back on land. Go zip lining through the jungle or visit the animals on their own level as you walk through the treetops on a canopy tour, complete with sky bridge. Let the animals themselves give you a tour when you go horseback riding through the landscape. Get carried away by nature yet again when you go jungle tubing down the Savegre River or whitewater rafting down the Naranjo River. If you simply don't know where to begin, choose an adventure combination tour and sample the best of Manuel Antonio's activities in one amazingly fun-filled day.
Teach the children about the joys of visiting the animals as nature intended when you see them on their home turf, which is often postcard-perfect scenery. Put on your favorite hiking boots and pack a picnic for a day outside — you're about to see an impressive amount of flora and fauna across a variety of landscapes. Walk through emerald forests which are home to two-toed and three-toed sloths, squirrel monkeys and white-faced capuchin monkeys, iguanas, toucans, parakeets, and more. Listen to the sounds of nature, enjoy the fresh air, and move at the pace of adventure — don't forget to bring your camera, binoculars, or sketchpad. For the best experience possible, book a tour with a naturalist guide so that you can get help identifying plants and finding some of the local animals favorite places to hang out
Adventures Recommended by The Experts
In no particular order, these are the sites and activities that are guaranteed to be one of the highlights of your getaway:
• Sailing: Set sail across the ocean on a pleasure cruise when you book a catamaran tour.
• Waterfalls: Visit Nauyaca Waterfalls and listen to the roar of nature and enjoy the refreshing mist across your fact.
• Horseback Riding: Go horseback riding to Mulguri when you choose from evenly tempered horses appropriate for every skill level.
• Hiking: Take part in the Rainmaker Hike, and discover how it got its name.
• National Parks: Treat yourself to a guided hike through Manuel Antonio National Park — you won't regret it!
P.S. Booking a night tour through the national park is especially recommended by Anywhere's Local Experts.
Make Friends With The Locals — Get to Know The Animals of Manuel Antonio
During your stay in Manuel Antonio, you'll have amazing opportunities to see all kinds of beautiful and unique creatures — even if you're exploring Costa Rica without a guide. There is a 99% chance of seeing sloths and monkeys in this area, and because Manuel Antonio is the perfect combination of rainforests and tropical beaches, you can also expect to see everything from reptiles and fish to coati mundis and racoons. Keep your eyes peeled for little squirrel monkeys and 184 species of birds.
Beachside Fun and Jungle Delights — Where to Stay in Manuel Antonio
You might think that Manuel Antonio is bound to be a top destination for finding Costa Rica hotels near beaches, but that's not entirely true. Beachside accommodations do exist, but they tend to come at a premium. That's because the nation made the conscious decision to protect most of the beaches by including them in Manuel Antonio National Park — that way, nature continues to flourish allowing the entire community to enjoy the beaches at their most beautiful. Instead, you'll enjoy hotels built into the neighboring landscape, which still offer easy access to beaches.
By staying a bit farther from the coast, you still enjoy easy access to the beach, and you get to enjoy even more of the region's scenery, as well as incredible ocean views. Admire lush tropical landscaping as you casually stroll the grounds of your hotel. Take pictures from breathtaking vantage points. Listen to your neighbors, chirping birds and chattering monkeys, greet you each morning as the golden sunlight spreads across the horizon.
If you can't imagine taking a beach vacation where you aren't steps from the shore, your Anywhere Local Expert can help you find the perfect hotel; choose a resort or an unpretentious accommodation where the children can relax in their surroundings…and so can you. Going with older or adult children, or booking a getaway with your friends? Go all out and upgrade to a private villa where you can enjoy the comforts of home combined with amenities found in high-end hotels — master bedrooms with spacious en-suite bathrooms, private swimming pools, spectacular views, gourmet kitchens…The best part? You get to choose the guests you're staying with.
Anywhere Experts' 3 Best Family Hotels in Manuel Antonio
Anywhere has a variety of incredible accommodations that we can recommend based upon your travel needs. These are the best hotels for family getaways in Manuel Antonio, according to our Local Experts.
Arenas del Mar Nature Resort: A sunny beachfront hotel steps from Manuel Antonio National Park.

Hotel Parador Resort and Spa: A lovely resort featuring an outdoor gym, mini-golf, tennis court, and croquet set to keep every busy between adventures.

Hotel San Bada: Enjoy breathtaking views of both the ocean and rainforest. Family fun gets aquatic when you take a dip in the swimming pool complete with slides, waterfalls, and wet bar.
Anywhere Experts' 3 Best Luxury Hotels in Manuel Antonio
Just because you're going on a big adventure doesn't mean you have to sacrifice your comfort. In fact, you can treat yourself to more than a little indulgence when you add one of these top rated Costa Rica luxury hotels to your itinerary.
Gaia Hotel and Reserve: This adults only haven boasts a decadent stone shower in your room. Make time to enjoy the Vichy rain shower, a nice dry sauna, or the replenishing moisture of a steam room.

Los Altos Beach Resort and Spa: Overlook a bay, and enjoy a freshwater infinity swimming pool that has a shallow end for children. Be sure to inquire about the raindrop therapy at the on-site spa.

Tulemar Beach Bungalows and Villas: Private bungalows or a private house with a Jacuzzi? Sounds like rest, rejuvenation, and romance are on your itinerary.
Anywhere Experts' 5 Best Overall Hotels in Manuel Antonio
When you want to be sure that you're booking an excellent hotel no matter what your reasons for getting away from it all, just choose from this list of top notch accommodations.
You CAN Get There From Here — The Best Way to Get to Manuel Antonio
Currently, you cannot book a direct international flight to Manuel Antonio, Costa Rica, so your best option is to fly into SJO in San José, Costa Rica. From there, you can either take a scenic 3 hour drive (much shorter than a 5 1/2 hour drive from LIR airport in Liberia). If you'd like to get there even faster, you can book a 30 minute domestic flight and start your vacation before you know it.
While You're in The Area...
• Jaco beach is an excellent place to party and enjoy the nightlife, and it's only 1 hour away.
• If you absolutely must enjoy an uncrowded beach at least once during your trip, head 1 hour south to the beaches of Dominical or Uvita.
• Go even farther off of nature's beaten path when you head to Bahia Ballena where unique adventures are only an hour away.
• For an extra thrill, head to the Tarcoles River to see crocodiles live and up-close — from the safety of a bridge, of course.
The Leading Choice in Adventure Travel is Your New Travel Companion
Finally, you have a friend in travel you can count on! Bring the fun back into your vacation planning when you book your next getaway with an Anywhere Local Expert. We know Costa Rica inside and out and are there for you every step of the way when you plan your adventure. The best part? When you're building your travel itinerary, you can also get the inside scoop on even more of Manuel Antonio's best kept secrets and top recommendations for restaurants, shopping, lounges…
Late flight impact your arrival pick-up? Weather altered your tour? Issues with your hotel? If you book these things with an online portal, you're out of luck and have to resolve these issues on your own. When you book your trip with Anywhere the only thing you have to worry about is having a great time, because you have ongoing support during your trip. Plan your vacation with Anywhere and enjoy the peace of mind that only comes from knowing you're not alone. Discover Manuel Antonio, Costa Rica when you begin building your personalized travel itinerary right now.
Manuel Antonio Personalized Trips