Arenal Volcano and La Fortuna
One of Costa Rica's most notable natural features is the Arenal Volcano. This impressive volcano resides within the 29,960-acre Arenal Volcano National Park. Although the volcano entered into a resting phase in 2010 – meaning that its eruptions have paused – it is still a stunning sight. Rising above the rainforest that surrounds its base, Arenal frames the skyline with near perfect symmetry. The immediate area hosts a wealth of activities – including whitewater rafting, waterfall rappelling, hiking and canopy tours – as well as the friendly town of La Fortuna.
Arenal Volcano and La Fortuna
Northern Lowlands, Costa Rica, Central America
Made up mostly of primary rainforest, The Arenal Volcano National Park encompasses four different life zones and harbors a tremendous amount of flora and fauna. In fact, nearly 75% of the total 850 species of birds that have been identified in Costa Rica can be found here, including the resplendent quetzal. Other creatures include two and three toed sloths, white-faced capuchin monkeys, coati, jaguar deer, and snakes, including the infamous fer-de-lance, parrot snake and boa constrictor. The plants are just as varied and include guayabo de monte, laurel, cirri, palms, orchids, heliconias, ferns and bromeliads.
Arenal's smaller – and much older – sibling, the Chato Volcano (Volcán Chato), adjoins Arenal. This volcano, which resides at a height of 3,740 ft (1,140 m), has been inactive for some 3,500 years and has a crater that's filled with aqua-blue water. The park has several walking trails and is open from 8 AM to 6 PM. The entrance fee is $6.
The quiet town of La Fortuna is 4 miles (6.4 km) from the Arenal Volcano. It's 16 miles (26 km) from Ciudad Quesada and 75 miles (120 km) from San Jose. If you're driving from San José, it'll take around 3 hours to get here. The town itself is small, central and warm. Its location provides visitors with easy access to the Arenal area and its amenities make staying here pleasant. There are hotels both within and outside of the town, many of which stipple the countryside at the base of the volcano. La Fortuna hosts good places to eat and buy groceries, and has an assortment of banks, shops and bars. The activities within this area are endless. Horseback rides can be made through the nearby hills and whitewater rafting can be done on the Peñas Blancas, Toro and Balsa rivers. Each river is different in both intensity and scenery – participants can choose between leisurely safari floats or exciting class IV rapids. A variety of other water sports can be enjoyed on Lake Arenal, including canoeing, fishing and kite surfing. Inland diversions include hiking and waterfall repelling, as well as canopy and hanging bridge tours.
The La Fortuna Waterfall, a breathtaking 230 ft (70 m) cascade that drops into a misty pool, is just 3 miles (5 km) south of La Fortuna and makes for an easy day trip. A short hike (or horseback ride) drops visitors into the base of the pool, where they can swim, take photos and enjoy the scenery. The volcano's geothermal activity heats dozens of underground water flumes. Local landowners, tapping into this natural source, have created a number of beautiful hot springs. These springs are varied and indulgent (some have waterslides, wet bars and cold pools) and offer visitors a perfect way to end a day in Arenal Volcano.
Botanists, whether professional or amateur, should head to the Arenal Botanical Gardens, which are located a few miles outside of town. Here you'll find some 2,500 species of tropical plants. Many are rare, including several types of bromeliads, orchids, ferns and roses. Butterflies and birds flit through the gardens, pausing to perch in a tree or rest on a flower. Although somewhat close to the Arenal, the Venado Caves feel like an entirely different planet. Located just 1.9 miles (3 km) outside the town of Venado and a 45-minute drive from La Fortuna, the caves are a spelunking and adventure-seeker's dream. The 1.5-miles of caves feature stalagmites, stalactites and subterranean streams. As you explore the caves, you may see bats hanging from the ceiling, sightless fish swimming in the streams, and colorless frogs clinging to the rocks. Nature buffs will enjoy a day trip to the Caño Negro National Wildlife Refuge, which is set near the border with Nicaragua. Exploring this vast network of wetlands and the huge Caño Negro Lake provides ample opportunities to spot birds and other tropical creatures. Yes, there is something for everyone here. The quaint town, beautiful surroundings and ample activities make Arenal one of the cornerstone destinations of Costa Rica's.
Get your Perfect Vacation!
Free Custom Vacation Planning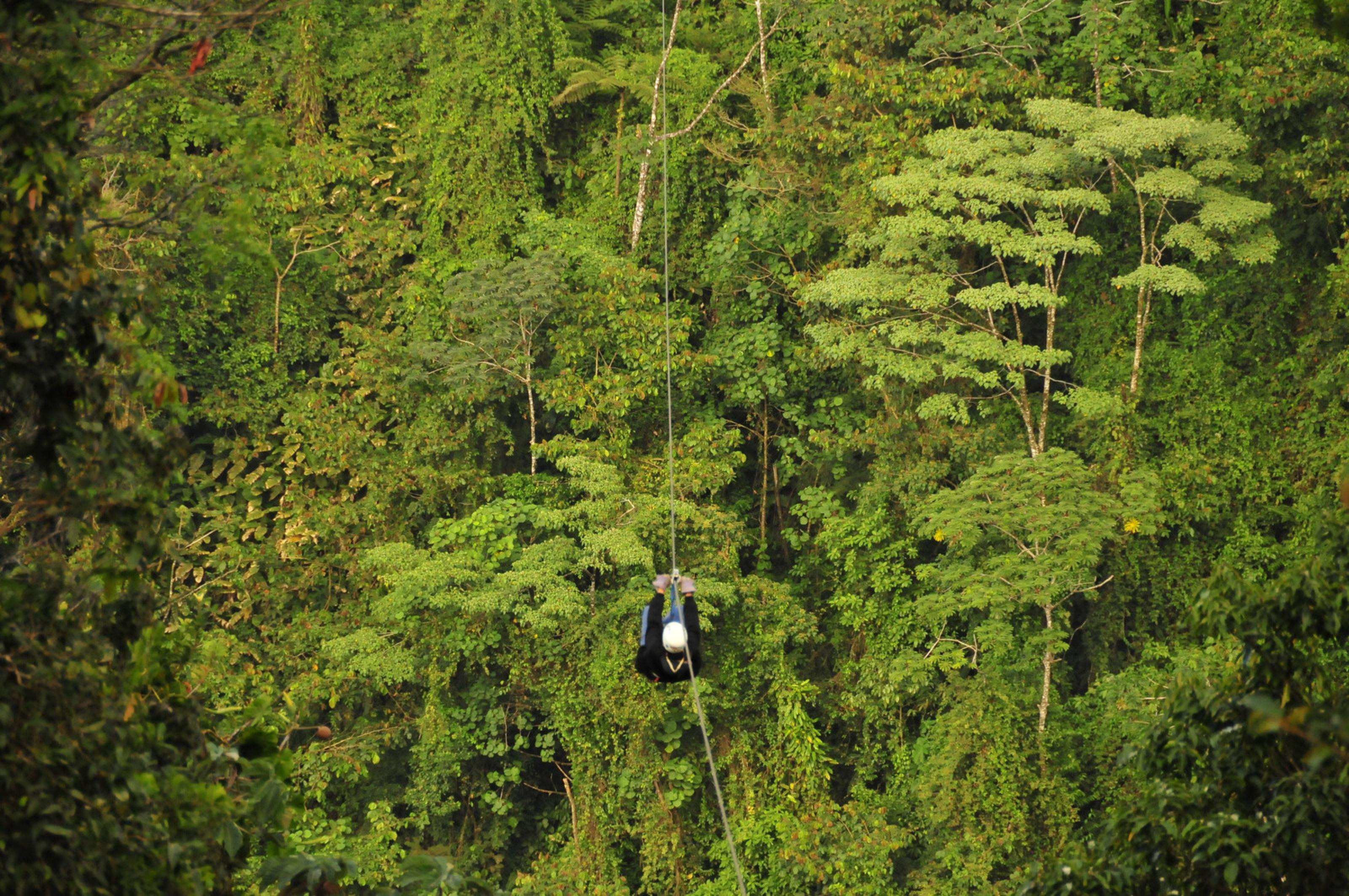 Is Your Planning Service Free?
Yes! The rates are the same if you book directly with the hotels and tours. We offer the additional value of an expert planner to ensure your trip is perfect.
How Does Your Service Work?
We listen to your vision for your trip and ensure that your experience exceeds all of your expectations. Think of us as the "Zappos of Travel." We do more than book your reservations — we take a holistic approach and create seamless plans.
Can I Trust You?
We have planned thousands of vacations for people just like you. Our mission to redefine and simplify travel planning began in 2006 in Costa Rica, and it continues to this very moment. With over a decade of travel planning experience, we are confident that we can craft your perfect vacation for free.
Arenal was a great place to relax, enjoy adventures and not to mention great scenery!!
Great experience and enjoyed the river ride to Monteverde
Great experience,the people working there were excellent
Transportation to Arenal was great- touristy area, but we enjoyed this area with excursions and venturing around!
Arenal/La Fortuna is a beautiful area. Locals are super nice and helpful and we always felt safe. Volcano view is magnificent, waterfall is beautiful and hot springs are relaxing and gorgeous. Coffee and chocolate tour was fun, interactive and very informative. Nature parks were beautiful. Thoroughly enjoyed our time.
Although this area is very touristy, we enjoyed it the most so far in our trip. The hot springs were great, beautiful scenery, and lots of things to do.
Arenal review Arenal is a very organised place with lots of tours, tour combinations and thrills. We did the Hanging Bridge tour. Our guide, Handel, was very knowledgable. During the 2 hour walk we saw blue jean frogs, howler monkeys, a venomous viper snake, a toucan, some fruit bats and lots of birds. All of the walk was on concrete or metal bridges. None of it difficult. We went to the La Fortuna waterfall. The view from the platform at the top (only c. 50m from the car park) is OK but you get a much better experience of the height and force of the 70m Waterfall from the bottom. Although this requires walking down about 480 steps (and then walking back up them all) the view and the swim in the pool at the bottom of the waterfall justifies the effort. In reality although 480 steps sounds a lot, the steps are quite shallow and I walked back up non-stop in bare feet in less than ten minutes and I'm no spring chicken. We spent an evening at the Tabacon Hot Springs. I would recommend arriving at 5pm, explore the vast area of gardens, waterfalls and pools in daylight and then enjoy soaking yourself for a while in every one of the 20 or 30 pools from dusk onwards. Finish with a drink at the bar situated in the middle of the main pool (at the base of a water slide) and then after a shower (towels provided) enjoy a buffet meal at the restaurant. Everything seemed to wind down quickly soon after 9pm. We did an early morning sloth tour with Callidryas Tours. Our guide, Milena, and the driver were excellent. Over the space of 2 hours we saw a potoo (a type of owl), 5 blue Jean frogs, several toucans, many other birds and, of course, eight (yes 8) sloths - some carrying young babies. If you want a cheap, but local meal, in the centre of La Fortuna, we would recommend Soda Viquez.
Great experience. Good for kids and adults. Lots to do. Variety of restaurants. Lots of natural beauty.
Lovely place!
We loved the Arenal area. Very pretty views of the volcano. We enjoyed the hot springs, a hanging bridge tour with a knowledgeable guide, saw wildlife, and went to the waterfall. It was all great!
Everything planned was wonderful
We fit a lot in two days: nature hikes, hanging bridges, waterfalls, hotsprings, and enjoyed everything we did. We saw monkeys, snakes, frogs, ants, birds and sloths on the hikes. Hiking up Arenal's lava was very humbling and unforgettable. Arenal waterfall is 500 steps almost straight down and 500 very hard steps up. Beautiful waterfall, but beware of the difficulty of the hike. Hanging bridges are also highly recommended. Not difficult, but very memorable and a great way to see the rainforest.
Loved Arenal. But it rained a bit when we were there so rain jackets are a must! Overall great experience!
Had a great time. The activities we did were all very good especially the Mystic Bridge walk with a guide - he made it for us and found things we would not have seen on our own. The area was clean and fresh, quite acontrast from the coast. Would recommend Arenal to everyone as there is something for everyone here.
Excellent guides. Knowledgeable. Friendly. Lots of fun! So glad we took the excursions! Wonderful experience all around.
Amazing!
Loved Arenal, just wished the clouds had lifted so we could see the volcano.
We loved the area. Yes, it does have lots of activities and some of them are very touristy. Many, are well used but you don't feel like you're packed in. For nature lovers, this area is wonderful. Plenty of good, varied places to eat. Plan to stay several days and you'll have plenty to do.
Definitely worth the trip to this area. With no car rental (like us), recommend staying in town to avoid the need for taxis/local transportation.
Beautiful area! Definitely a must for anyone visiting this country. The hot springs at Tabacon are amazing.
Arenal Volcano and La Fortuna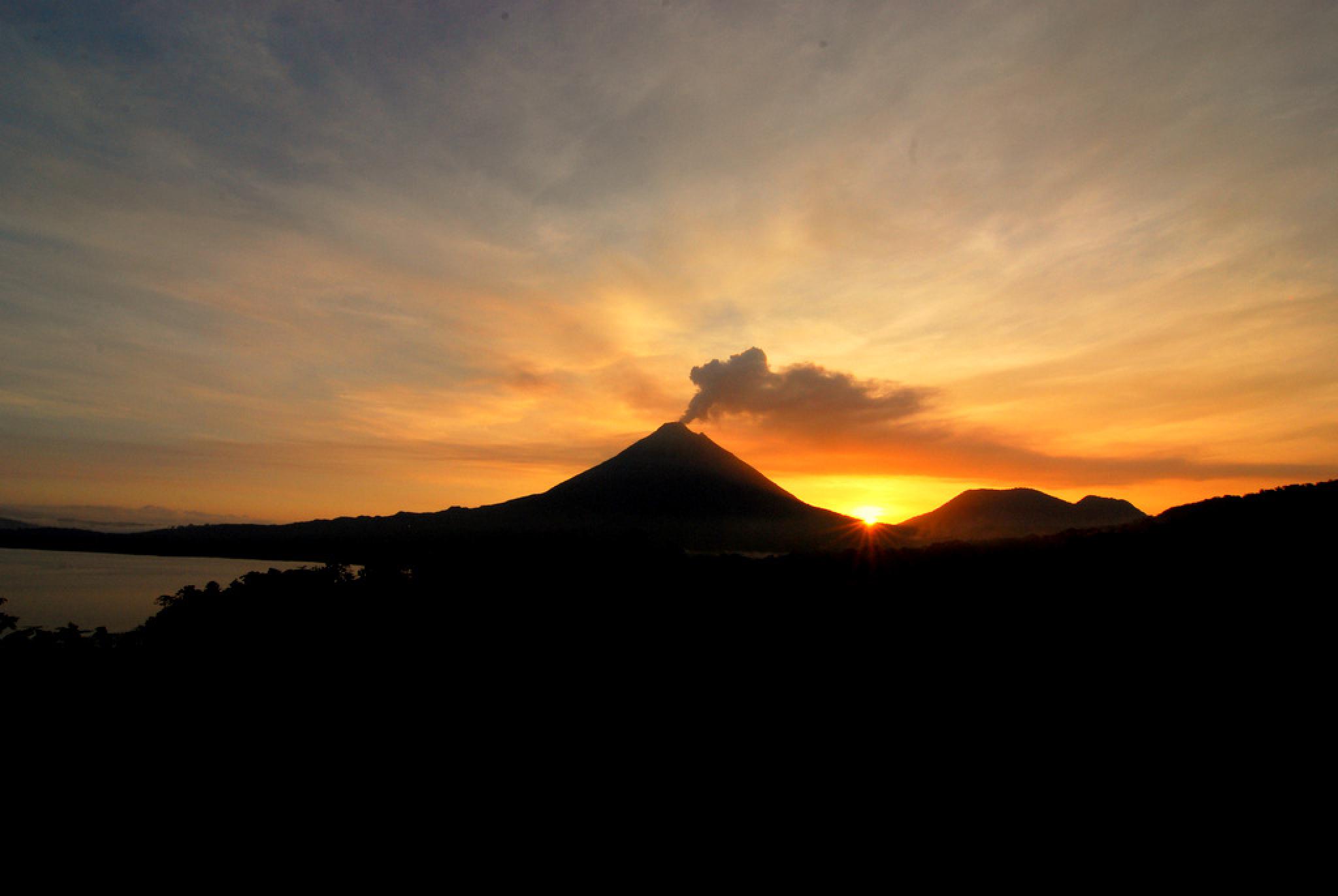 25136
Anywhere.com