Located in the foothills of the central highlands, an hour from the San Jose International Airport, is the Villa Blanca Hotel and Nature Reserve. Here you'll be surrounded by pristine cloud forest and a private biological reserve. Medicinal plants, hundreds of bird species, insects and amazing fauna are just part of the area's attractions. A short distance away lays the nearby town of San Ramon, offering excellent restaurants, bars, and museums.
Featured in:
Eco Lodges, Honeymoon, Isolated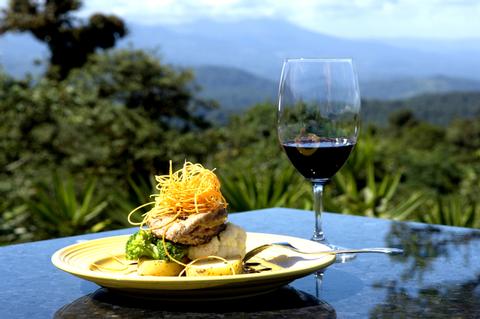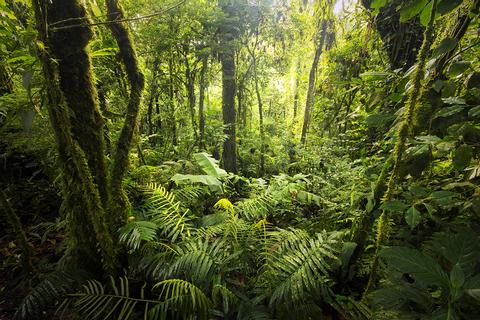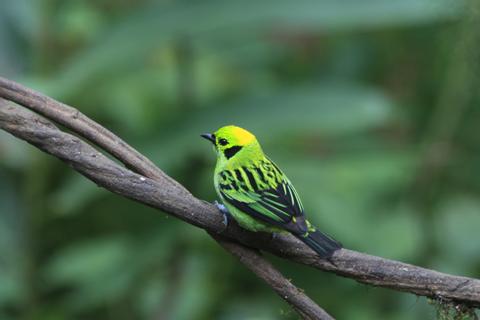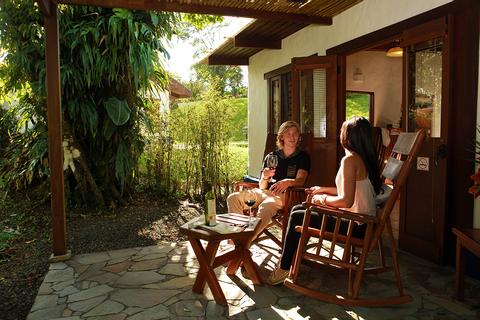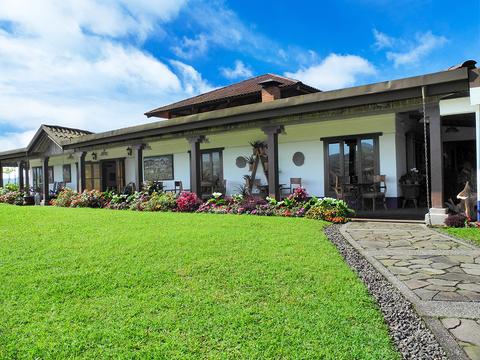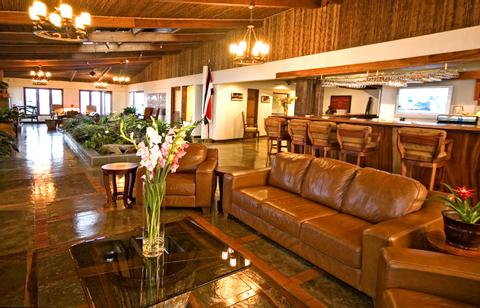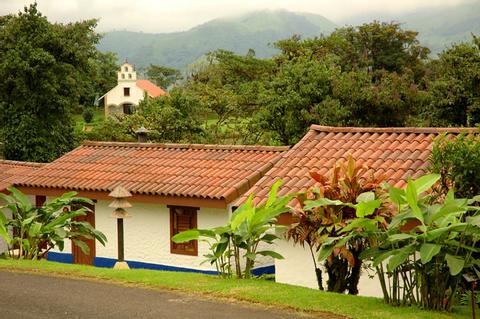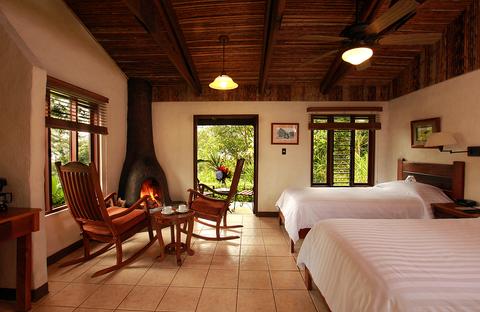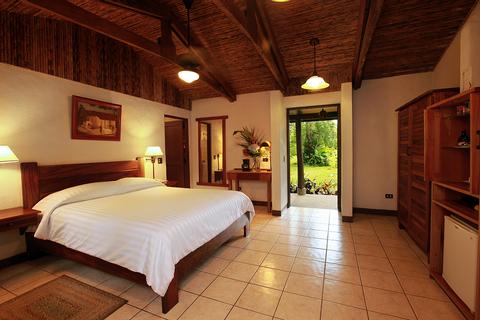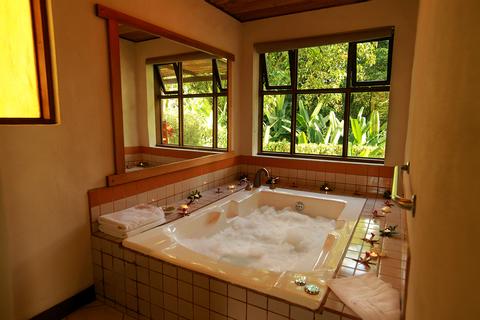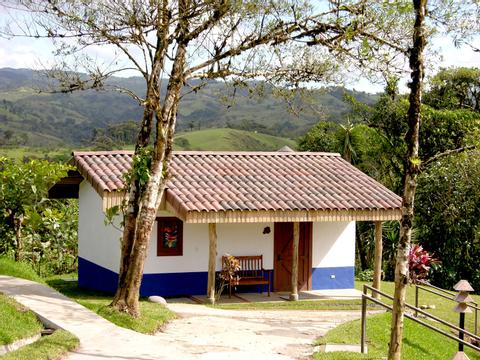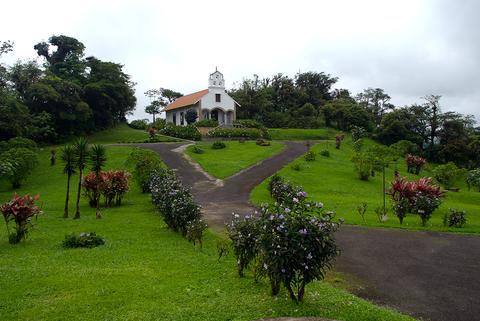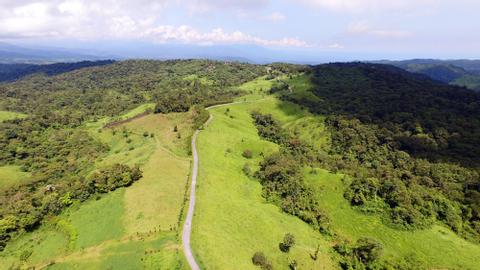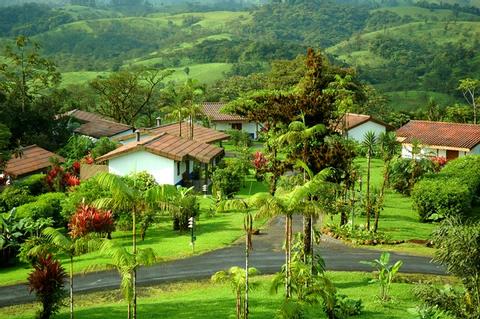 3:00 p.m. check in
12:00 p.m. check out
Spa Services
Wireless Internet
Restaurant in Hotel
Free Breakfast
The 2,000 acre private reserve of El Silencio de Los Angeles opens itself to outstanding trails and bird watching opportunities. Visitors can also coast through the canopy tops on a zip-line tour. For those interested in getting a better sense of the surrounding community and its inhabitants, a cultural and historic tour to San Ramon is available as well as a horseback tour of a dairy farm. There are also a number of full day excursions available, including a trip to the splendid Arenal Volcano and Hot Springs. Also, visitors can revel at the magnificent nocturnal creatures on a night-walk tour, led by experienced guides and naturalists.
Once you're settled in, come walk along the property and explore the natural surroundings or get a rejuvenating treatment at the Voices of Nature Spa. An absolutely unique hotel feature is the air conditioned movie theatre, offering shows nightly. At the main Hacienda, you can enjoy a game of chess or billiards while indulging in a sweet treat from El Cafe del Bosque. When true hunger sets in, come dine at the El Sendero Restaurant, offering authentic Costa Rican cuisine with an awe inspiring view of the Arenal Volcano.
Villa Blanca Hotel and Nature Reserve grounds were once owned by a former President of Costa Rica, but are now a part of the "Greentique Hotels of Costa Rica", a group committed to conservation and sustainable tourism. The thirty four casitas were built to capture the essence of a local farm village at the turn of the century, yet with all the comforts of a first class hotel. The rooms are nestled in the botanical gardens and have traditionally thatched ceilings and an adobe style chimney. The Superior Casitas have a stocked mini-bar and a garden porch. The Deluxe and Honeymoon Suites come with a whirlpool bath tub and a living room with sofa.
More Property Amenities
Hot Water
Mini Refrigerator
Coffee Service
Safe Deposit Box
Jacuzzi
Jungle View
Game Room
Laundry Service
Mini Gym
Conference Rooms
Currency Exchange
Private Parking
Fan
Internet Access
Hiking Trails
Hair Dryer
Telephone
Mini Bar
Video Collection
Balcony
Gardens
Bar
Handicap Accessible
Massage
Breakfast Available
Iron & Ironing board
Accommodations
Fan
Hot Water
Mini Bar
Porch
Fan
Hot Water
Jacuzzi
Mini Bar
Wireless Internet
Porch
Fan
Hot Water
Jacuzzi
Mini Bar
Wireless Internet
Living Room
Porch
Feedback from Travelers
A wonderful, secluded place. We loved our casita, and the natural surroundings. We had a great night hike and learned about animals in the woods at night, and a very nice hanging bridge hike in the day which was great.
This hotel is set in a beautiful place, but we were too ambitious to think we could drive there after the river trip. We were at the car rental at 9PM after the river trip, then drove to the hotel in the dark. The GPS is essentail in Costa Rica. We never would have found the place without the GPS. Also, this hotel was way off the beaten path (but worth it in our opinion).