Want to make the most your next getaway by focusing on fun, not logistics? Be sure to make the right choice when deciding whether to use a travel agent or plan everything yourself.
last updated: 01/21/2020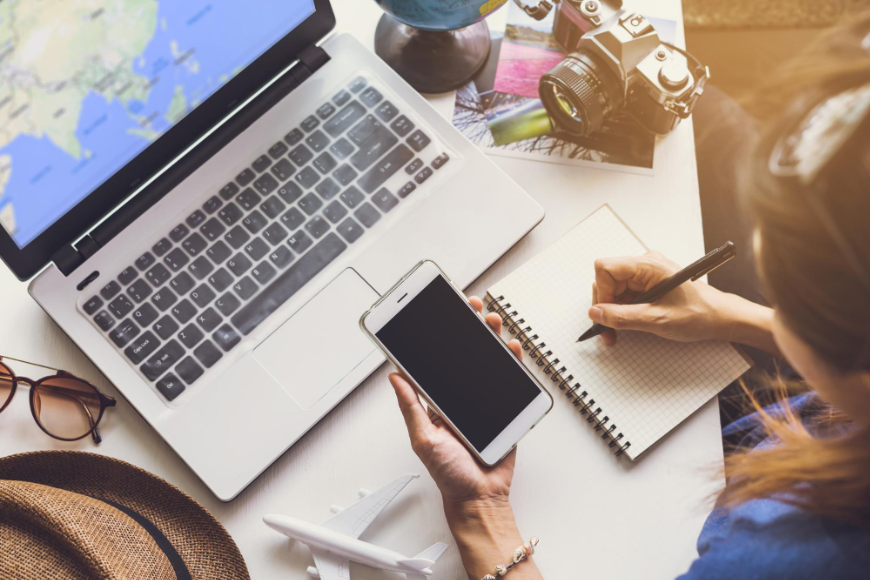 You can spend hours researching and coordinating the perfect vacation during the planning process and all throughout your trip...or you can partner with Anywhere and let us do all of the work.
How do you start planning a vacation? Here are the typical steps:
Do basic research.
Plan an itinerary.
Organize the logistics.
Sounds easy enough, but once you start doing the work, you'll quickly realize the headache that comes with putting an entire trip together.
Although we applaud you for wanting to plan a trip from beginning to end by yourself, and for putting in the effort it takes, it can be so much easier. A vacation is an opportunity for you to unwind and relax, so why not let Anywhere Travel Agency help you out? Here are three simple reasons why using a travel planner makes much more sense than trying to plan a vacation yourself!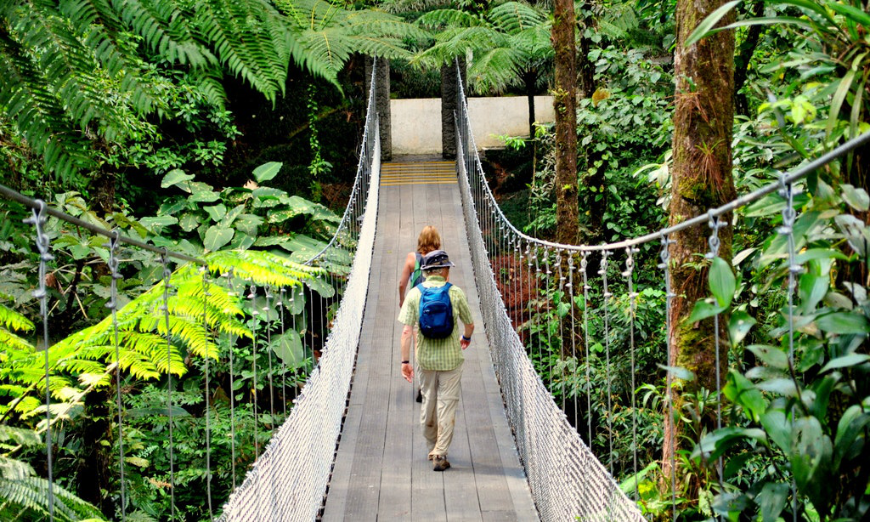 The perfect vacation can be a long road—Anywhere Travel is your shortcut.
Reasons you should use a travel planner:
1. Travel agencies save you money and time.
Going on a vacation is all the sweeter when you know you got a good deal. However, price shopping can be very tiresome. Why do all that extra work when travel agencies have already established great relationships with providers? We're talking about unadvertised deals and offers that even the best booking sites don't have access to. Ever heard of "doing a favor for a friend?"
It's also very easy to rack up hours trying to make sense of the logistics required to get from one destination to another, in a foreign country. Today's modern traveler can choose from many online booking sites—too many! Combing through a sea of price comparisons is only the beginning. You need to:
Sift through good and bad reviews.

Consider destinations you want to visit.
Figure out how you'll get from point A to point B.
Just when you think the coast is clear and you've finally nailed down your itinerary, your family chimes in with extra input and activity requests. Suddenly, the trip planning process isn't so fun anymore.
2. REAL PEOPLE, not computers, plan your vacation.
Technology is a double-edged sword. Major online portals have thousands of photos and reviews, but the sheer amount of information can leave you bewildered and confused about where to go. Experienced travelers know that the more research you do, the more questions you'll have. Instead of trying to cram every activity you come across in your itinerary, start a conversation with a local travel planner and describe what you really want out of your vacation to them.
Local travel experts know the ins and outs of their country, and can give you great advice on how to make your trip authentic and unique. Travel agencies excel at fulfilling requests, assisting with special accommodations, and working out travel solutions for your party of 15 (something an online site may not be equipped to assist with). Instead of spending another hour looking up answers online from strangers, a quick email or phone call with a travel planner can clear things up—fast and easy.
3. Travel planners assist you EVERY step of the way.
The issue with online booking sites? They are simply portals to confirm a booking—not much else is guaranteed or offered. Each company has its own terms and policies, and it's up to you to connect the dots between all of the different services you purchased. If, unfortunately, you encounter issues and:
Your hotel is inadequate.

The driver shows up late, or not at all.
A tour is canceled.
There is rarely much support from online portals. Your relationship with the company usually ends as soon as you check out and pay the fees. If something goes wrong, then you're on your own. Instead of enjoying yourself, you're forced to spend your vacation resolving problems...in a foreign country. On the other hand, part of a travel planner's job is troubleshooting on your behalf. Their expertise and connections allow them to organize all of your trip's activities into a smooth itinerary, and ensure you get the most out of your vacation.
Travel insurance may give you a refund if you have to cancel your trip, or help you during an emergency, but it can't resolve your basic issues ASAP. When it comes to fixing the little things that have gone wrong, only your travel agent will take the time to get your vacation back on track. That's because they understand that 'the little things' can make or break your entire holiday. With Anywhere, confirming your reservations is just the beginning, not the end. We are there to help you every step of the way, because at Anywhere, your vacation doesn't end until you've returned home.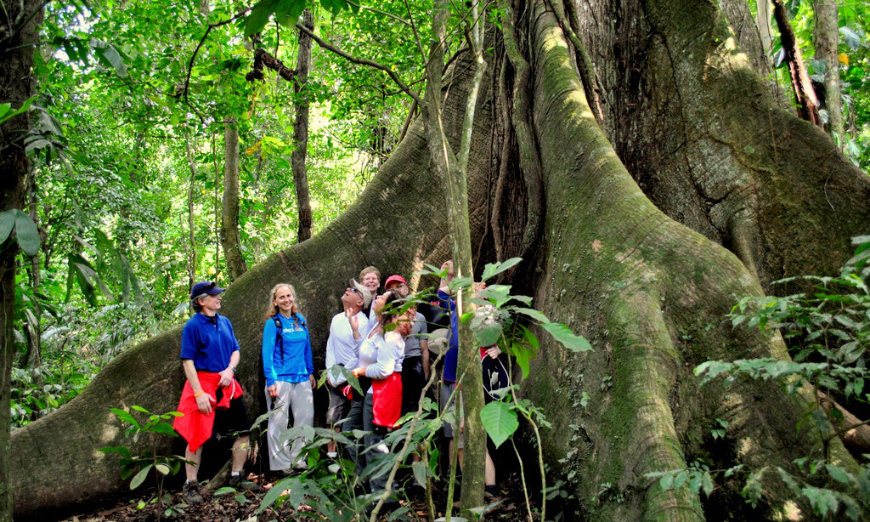 Be overwhelmed by the world's beauty in every aspect on your next vacation.
Why travelers love booking trips with Anywhere:
1. Anywhere is your solid advocate throughout the trip.
_"_Their services don't cost the customer (us) a thing and every company they booked us with was incredibly reliable and safe to work with. They even gave us a full refund for an expedition we had to cancel last minute due to illness. If you want to plan an awesome, yet thorough trip but don't have time to do it and don't want to pay anyone to do it for you, this is the best option!" - Elora A.
A vacation with Anywhere goes beyond the swipe of a credit card. One of the benefits of working with professional travel planners is that they don't abandon you after your transaction is complete. Inconveniences can happen during a trip—no matter how much it was planned to a tee. Our local experts are your vacation superheroes, and they'll do all they can to make your experience positive. Read how they do this every day in our 'Expert Advice' and 'Travel Tips' columns.
Last-minute hotel reservation changes.

Resolving unsatisfactory service.
Unexpected mudslides leading to a drastic new itinerary.
Pulling off an impossible wedding feat.
...they're all a part of our expertise.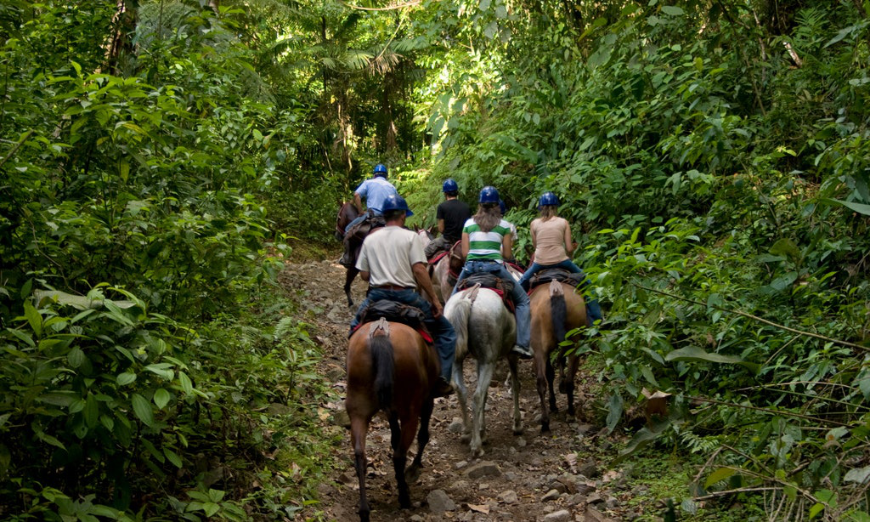 Anywhere offers many transportation options during your holiday, including horses.
2. We do all the heavy lifting.
_"_They took care of everything! Tours, transfers, hotels - We really maximized our time spent in Costa Rica and got to see so much without worrying about where to go next or how to get there. Their customer service is top-notch. They are very flexible and attentive to your needs and wishes. They will try their best to design an itinerary for you that hits all the spots you want and suits your personality, for example, we wanted something adventurous yet relaxing and wanted to hit Arenal, Monteverde and Manuel Antonio within a short timeframe and they designed the perfect trip for us! " - Rudaba N.
Compared to planning a trip on your own, our local experts can open doors to experiences and activities that you might otherwise not be able to find. We'll take over the hassle of dealing with overseas phone calls to confirm your bookings. You don't have to deal with making payments to several different companies and hotels. Anywhere handles this for you, making us your one-stop-shop—travel planning from one portal, in a single-window...it's that easy.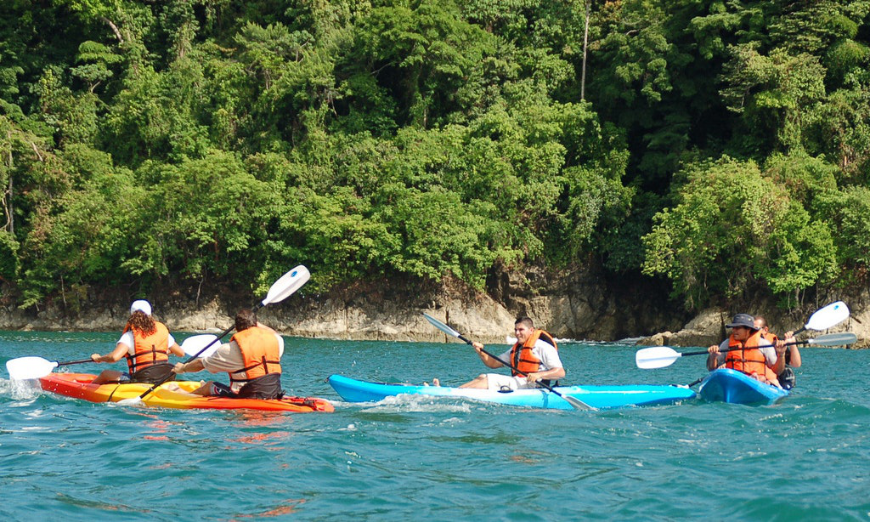 Choose a travel agent and choose your own adventure when you create a personalized itinerary.
3. Anywhere designs travel experiences tailored to your unique needs.
"I requested quotes from 4 other companies, in addition to Anywhere.com but decided to go with Anywhere.com - again - due to his responsive customer service and the customizable and thought-through itinerary he created for us." - Samta V.
Researching your vacation destination is easier than ever on Anywhere.com, where local experts have written thorough guides on geography, weather, etiquette, sightseeing, and more! You'll have ample opportunity to really get a feel for your proposed travel itinerary. See a tour you like better or want to make sure you're staying in a suite instead of a standard room? We'll revise every detail of your itinerary until it's perfect for you. Our travel planners help you with customization, personalized events, special requests...anything you can think of to make your vacation truly unique. Our strong relationships with each country's providers ensure great accommodation rates and personalized services immediately upon your arrival—something a typical booking website can't do.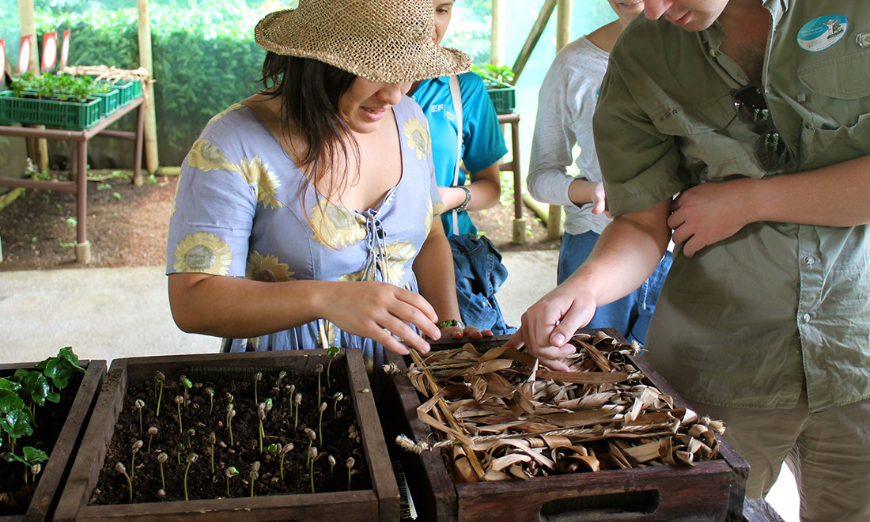 See amazing places; meet new people; learn something new—travel.
4. Anywhere's got your back—anytime, always.
_"_This was my second experience with anywhere.com — last year in Costa Rica, this year in Peru. When there are glitches due to weather, transportation issues or illness, they swing into action and take care of things. Everywhere we went there were people to meet us, transport us, connect us with excursions, guides, escorts and get us to and from hotels. They were in contact 24/7 through Whatsapp. I cannot recommend them highly enough." - Dennis D.
If you don't think you'll need ongoing support during your vacation, ask yourself, "Do I really want to take that chance?"
Ideally, nothing will go wrong during your vacation, but life happens; when it does, Anywhere is there for you—anytime you need us, always:
Expert planners offering packing and travel tips before you leave.

In-country support is there to help you with issues and emergencies when you arrive.
A closing survey at the end of your trip ensures that you had a great time, and tells us where we can improve.
With 10 years of experience and helping more than 100,000 travelers create memorable experiences, our travel planners' names are remembered by Anywhere clients years after their trip is over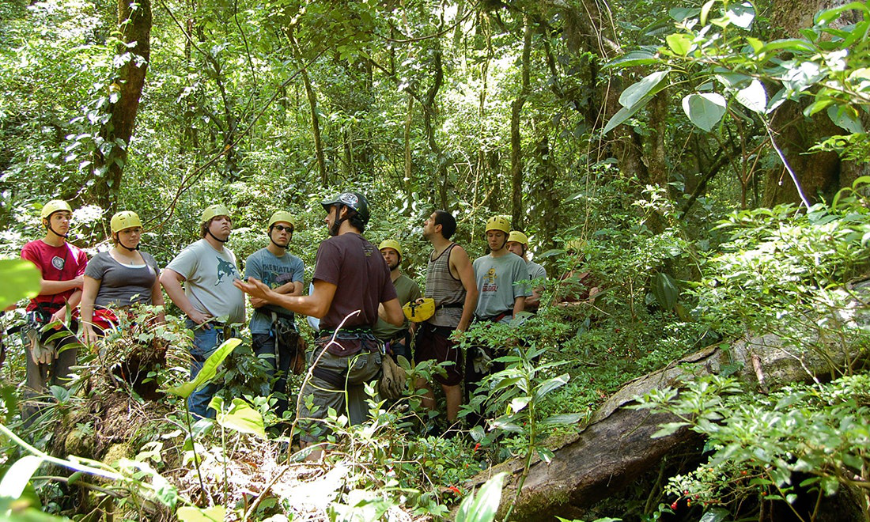 Experienced professional tour guides ensure that you have a safe and enjoyable excursion every step of the way.
5. The easiest vacation you'll ever book.
This review says it all. "Anywhere offered a great service in making planning my honeymoon absolutely stress-free, from A to Z. They helped recommend sites to visit based on our interest, booked our hotels, booked our transportation between different hotels, scheduled our daily activities all without a hitch. In the planning phase, they adjusted reservations to a budget that changed halfway through planning. They communicated clearly via email and their website. It was easy to leave a message and get a quick response. When traveling, all our reservations were without a hitch. Nearly 4 years later, we're still talking about their excursions. Easiest vacation I ever booked." - Sara V.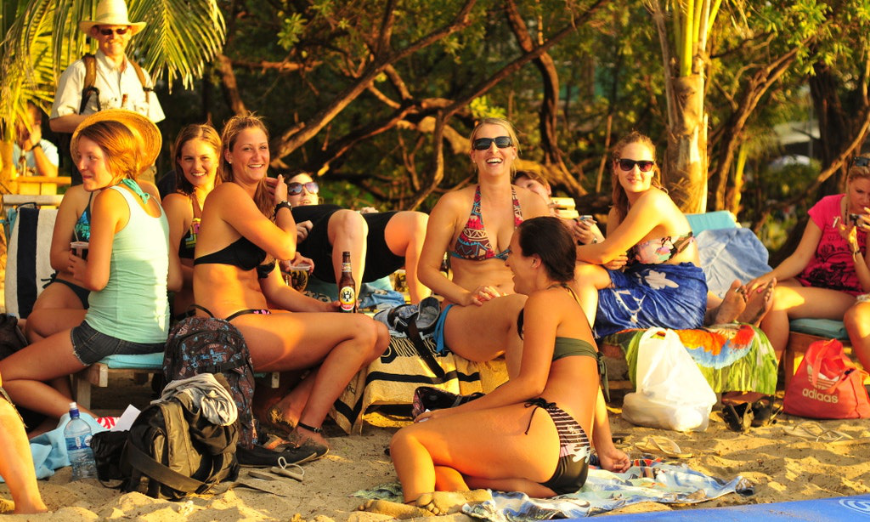 When you go on a trip, from booking to returning home, your biggest concern should be having a great time.