Monteverde Costa Rica Vacations
Cool, misty cloudforest and deep green foliage is what has made Monteverde an absolute hot spot for eco tourism in the Central Highlands of Costa Rica. This zone is home to a string of volcanoes, both active and dormant, beautiful national parks and diverse weather.
A long winding dirt road off of the Pan American Highway leads to the lush mountaintop paradise of Monteverde, which is nestled between two primary cloud forest reserves. The town was founded in the 1950's by a few Quaker families that were looking to leave the U.S. and its war behind. The absence of a military made Costa Rica the perfect fit. They settled in the area now called Monteverde and established dairy farms which would eventually supply the Monteverde Cheese Factory. Shortly after their arrival they established the wildlife sanctuary of Monteverde.
Once you've reached the mountaintop you'll first come upon the quaint town of Santa Elena. Here you'll find gift stores, accommodations, a bus stop, restaurants, cafes, a supermarket, banks and much more. Though Monteverde does not have a town center, it is comprised of a dirt road that leads to the Cloud Forest Reserve. Spread out along the walkable road are hotels, cafes, restaurants, galleries, and excellent views.
The spectacular Monteverde Cloud Forest Reserve attracts scientists, bird watchers, and wildlife lovers from all parts of the world. Inside the reserve you can explore the virgin forests and multi-century old strangler fig trees on your way to a viewpoint which sits on the continental divide. On a clear day you can see both the Caribbean and the Pacific coasts. The reserve is also one of the few remaining homes of the endangered resplendent quetzal; the opportunity to see this exotic bird is worth the trip alone.
On the other side of town you'll find the slightly smaller, and higher, Santa Elena Cloud Forest Reserve which has views of the Arenal Volcano. Other popular activities in the area include the canopy tours, visits to the butterfly garden, the suspension bridges tour, horseback riding, a visit to the cheese factory and the hummingbird galleries found at the entrances to both reserves.
Awesome place, awesome people highly recommended
Such a lovely and relaxing place.
Loved this area due to natural beauty, activities including Don Juan coffee plantation tour, Selvatura, Cloud Forest Biological reserve, Night walk, Zip lines Vegan friendly restaurants. And most importantly Hotel Tropico and it's owner Jose who was a perfect host, concierge, Who made us feel like family. Cottages are beautiful, clean, roomy, with great views of sunset.
Monteverde Costa Rica Vacations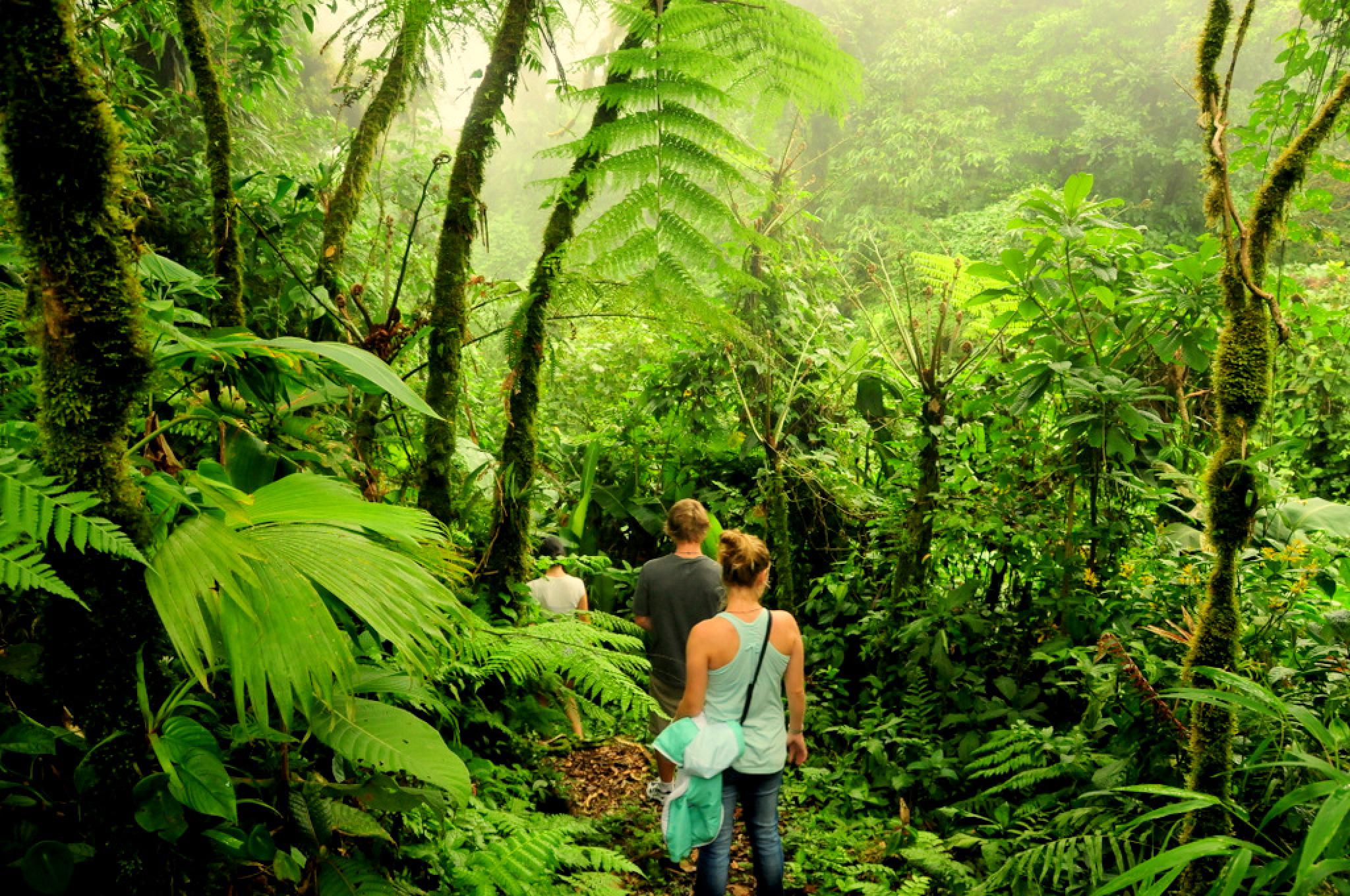 17909
Anywhere.com