Monteverde Costa Rica Vacations, Costa Rica
Heed the call of the great outdoors and let your next vacation take you to beautiful Monteverde, Costa Rica. Home to cool, misty cloud forests, and deep green foliage almost everywhere you look, there's no mistaking that you've stepped away from everyday life. If spending time in nature is at the top of your travel to-do list, then you'll get your fill of adventure in this part of Costa Rica's Central Highlands. From zip lining across a canopy to tours of coffee plantations, there are plenty of activities to keep you moving in the fresh air.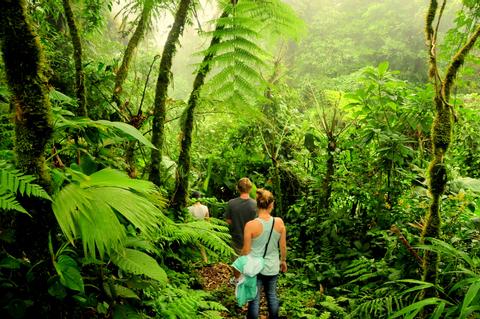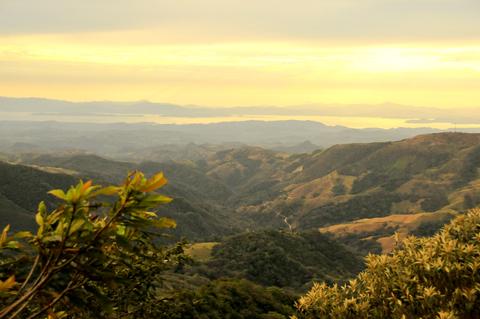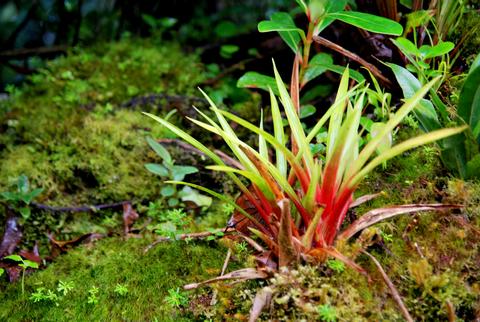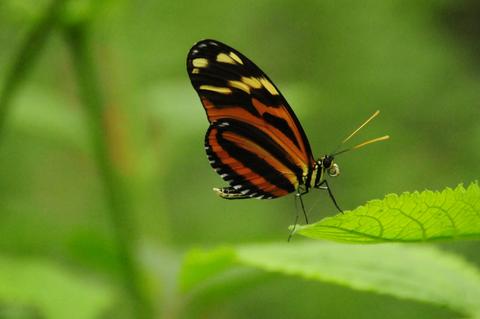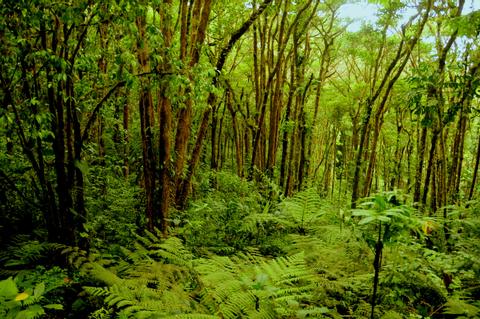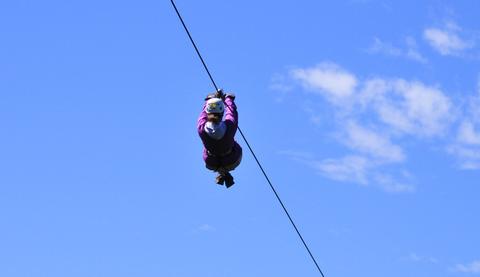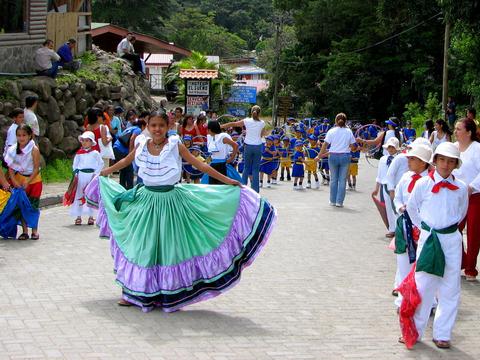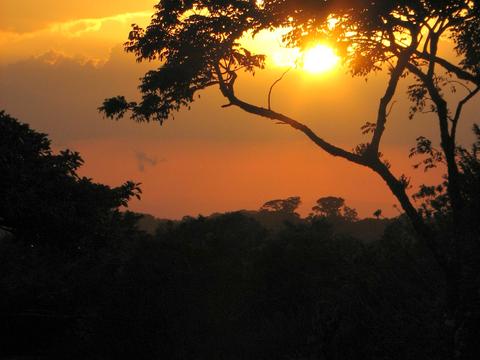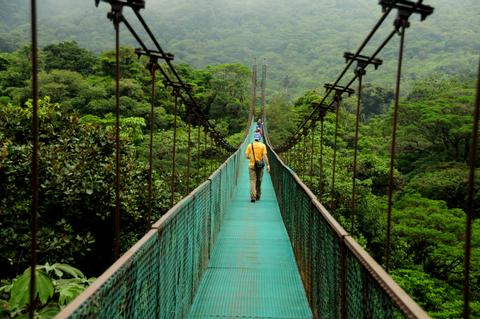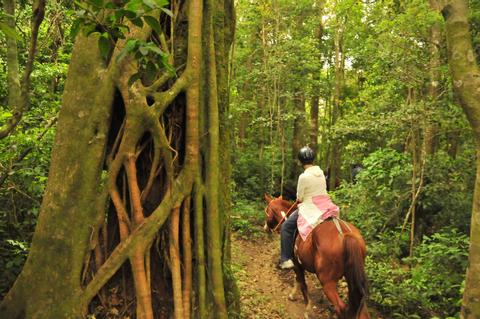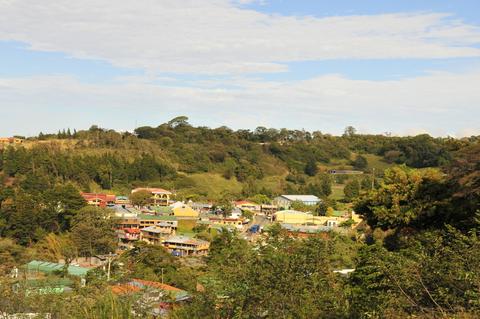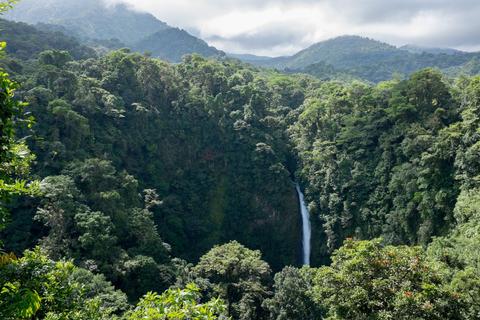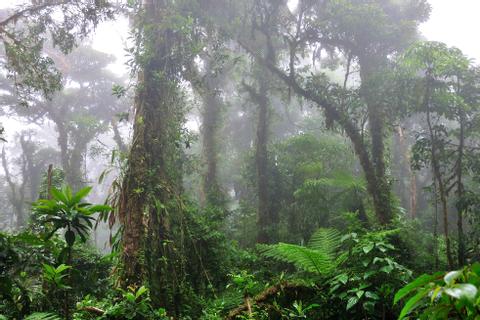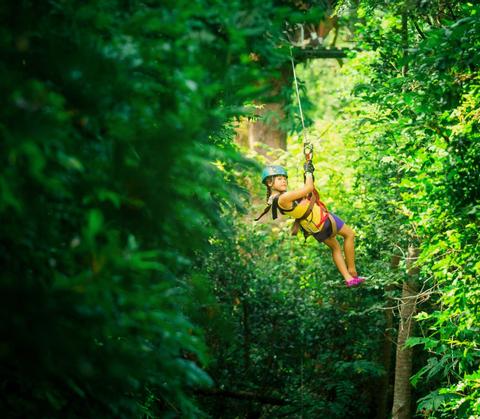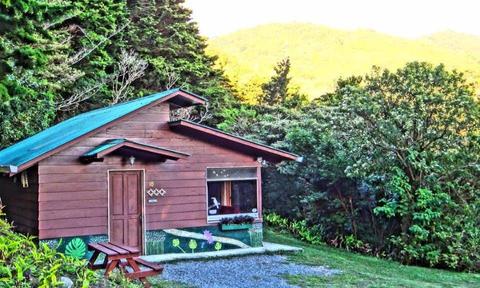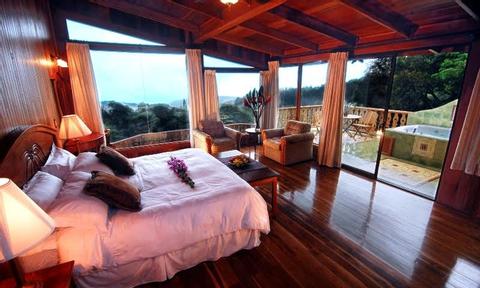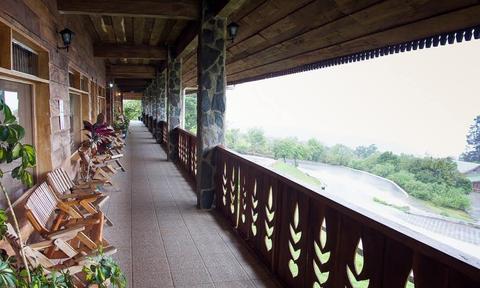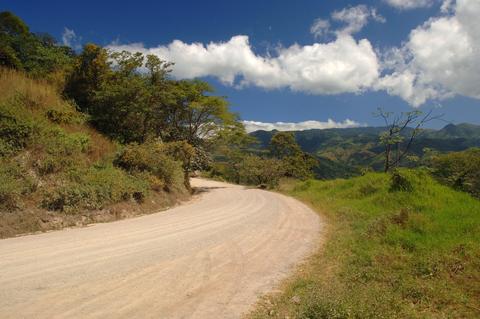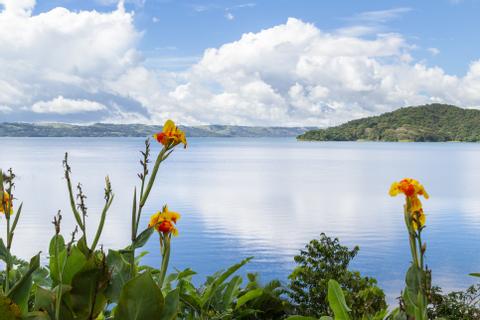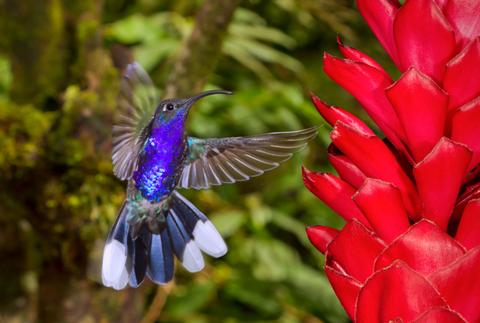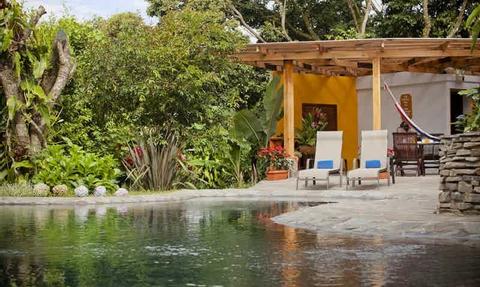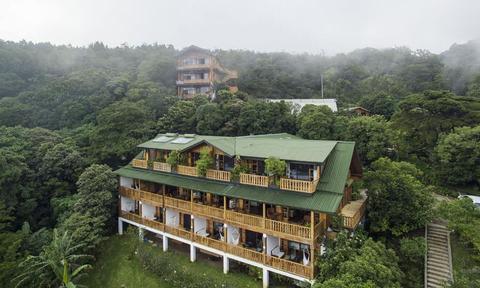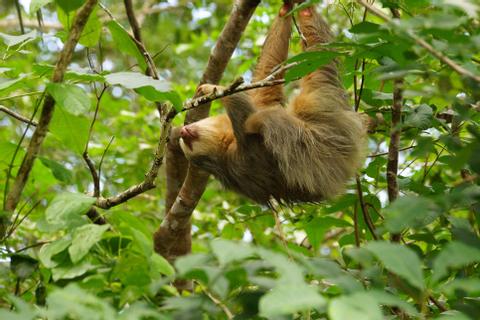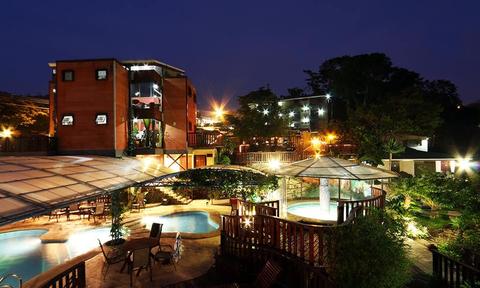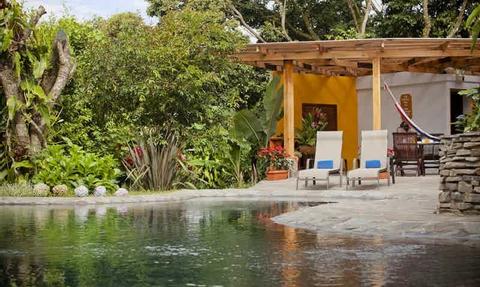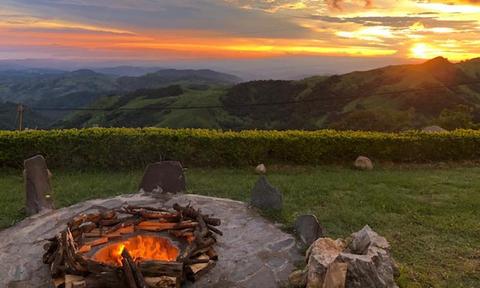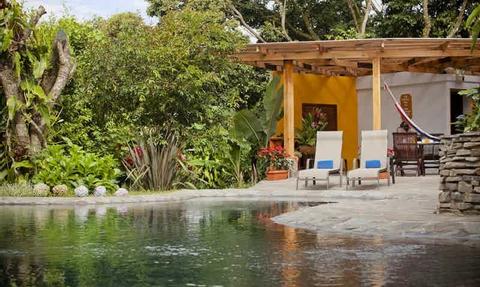 Some people go on vacations to spend all day everyday on the beach with ice cold tropical drinks fitted firmly in their hands. If that sounds boring to you, then welcome to a vacation of adventure, excitement, and nature galore. Tucked away in the Central Highlands is where you'll find Monteverde, Costa Rica — a top destination for nature lovers and adventurers like you!
What is Costa Rica Known for? An Insider's Look at Monteverde
Costa Rica is known for a lot of things; as a Central American country, your first thought might be to categorize the nation as a warm, tropical paradise, and it is — but it's also home to cooler mountainous regions with roaring rivers, active and dormant volcanoes, rare cloud forests, and exquisite hiking trails to enjoy them all. Monteverde is the premier choice for travelers who want to spend their days and evenings exploring the natural world — tours are offered from early morning to twilight, and well into the evening if you're hoping to spot the region's nocturnal animals. When your adventures come to a close, you'll rest your mind and body in warm, quiet, and comfortable accommodations that offer you every convenience, and the luxury of tranquility.
A long winding dirt road off of the Pan American Highway leads to the lush mountaintop paradise of Monteverde, which is nestled between two primary cloud forest reserves. The town was founded in the 1950's by a few Quaker families that were looking to leave the U.S. and its war behind. The absence of a military made Costa Rica the perfect fit. They settled in the area now called Monteverde and established dairy farms which would eventually supply the Monteverde Cheese Factory. Shortly after their arrival they established the wildlife sanctuary of Monteverde.
Monteverde is translated as 'green mountain,' and once you've reached the mountaintop, you'll first come upon the quaint town of Santa Elena. Here you'll find gift stores, accommodations, a bus stop, restaurants, cafes, a supermarket, banks and much more. Though Monteverde proper does not have a town center, it is comprised of a dirt road that leads to the Cloud Forest Reserve. Spread out along this walkable road are hotels, cafes, restaurants, galleries, and excellent views.
There are so many amazing things to do in Monteverde, Costa Rica that it's hard to know where to begin; for starters, you can walk to the San Luis Waterfall — an impressive 330 foot (100 m) waterfall in the midst of an evergreen rainforest, or to Mirador Las Torres — the highest point in Monteverde. To discover more of the outdoor delights awaiting you, keep reading….
Best of Monteverde — Can't Miss Sites and Activities
Of all the things to do in Monteverde, your trip won't be complete if you don't add these sites and activities to your adventure to-do list. If you're worried that "best of" means missing out on an authentic experience, it doesn't! The items on this list are so beloved that you haven't truly taken advantage of Monteverde, Costa Rica if you haven't experienced them — whether you're a local or a visitor.
"Nature lovers and [bird] watching paradise! Love this area. The reserves are a must see." - Matthew J.
• Monteverde Cloud Forest Reserve: Take a guided hike through eight (8) distinct life zones spread across 25,730 acres (10,400 ha). This spectacular reserve attracts scientists, bird watchers, and wildlife lovers from all parts of the world. Explore virgin forests and multi-century old strangler fig trees on your way to a viewpoint which sits on the continental divide. On a clear day, you can see both the Caribbean and the Pacific coasts. The reserve is also one of the few remaining homes of the endangered resplendent quetzal; the opportunity to see this exotic bird is worth the trip alone.
• Suspension Bridges: Get a literal bird's-eye view when you walk through the sky and forest canopies. A vantage point usually reserved for researchers, relive the childhood joy and wonder of life in the treetops.
• Curi-Cancha Reserve: Birds love to nest in this 237 acres (96 ha) primary and secondary forest. You'll only see a fraction of the animals that call this reserve some during the day, so book a night walk to observe the area's nocturnal creatures.
• Night Walk: Whether you choose to take a stroll through Curi-Cancha after dark or find yourself in another park, exploring Monteverde at night is an incredible experience, and even better than the best BBC nature documentary. (Sorry, Sir David Attenborough!)
• Zip Line: When walking is just too slow, zoom across the forest canopy on a zip line. It's the closest you'll come to soaring like one of the tropical birds you'll be sharing the sky with.
Other popular activities include the slightly smaller and higher, Santa Elena Cloud Forest Reserve, which has views of Arenal Volcano. You can also visit a butterfly garden, go horseback riding, and visit a cheese factory that happens to make fantastic ice cream too — you'll earn it since you'll be walking on most of your adventures.
There's one more special treat in store for you and that's the hummingbird galleries near the entrance of both the Monteverde Cloud Forest Reserve and the Santa Elena Cloud Forest Reserve; if you weren't a birder before, you probably will be after seeing these charming and jewel-like little creatures flitter about like Swarovski crystal ornaments come to life.
Top Tours in Monteverde — Adventures Recommended by The Experts
Wish you knew what a native Costa Rican would advise if they were planning a trip for you? Welcome to a list curated by Anywhere's own Local Experts — they know and love their country, inside and out. If you were an old friend paying them a visit, these are all of the amazing outdoor adventures and cultural excursions they would insist upon taking you on…
• Curi-Cancha Reserve: This reserve is really something special; although it's beautiful any time of day, the early bird gets the worm when you go on a guided tour that will help you spot countless birds and other animals headed out for their breakfast.
• Coffee Tours: Costa Rica both grows and brews an incredible cup of coffee. Take a guided tour of a coffee plantation and learn how this humble berry helps the world start its day.
• Sky Tours: Observation towers, suspension bridges, and sky trams — spend some time in the treetops when you book a variety of aerial adventures.
• Night Walks: You'll see plenty of wildlife during your daytime adventures in Monteverde, Costa Rica, but what about the animals who only come out at night? Armed with a flashlight, and a guide, you'll explore the forest after dark and see all manner of nocturnal animals — when the sun sets, the adventure begins.
• Hidden Valley Night Tour: Explore an after dark wonderland in this 27 acres (11 ha) reserve that is one of the region's oldest protected areas. Abundant fruit trees are spread across a transitional forest zone, so prepare to see animals of every variety stepping out for dinner under the starlight.
• Zip Lining: Absolutely a top adventure in Monteverde, you'll experience the forest in one of life's most incredible ways as you soar over and through treetops while speeding across a steel cable. This awesome activity is sure to fill your adrenaline quota for the day.
Make Friends With The Locals — Get to Know The Animals of Monteverde
You would live in these luscious, life-giving forests too if you could! The animals of Monteverde are beautiful, diverse, and curious, but who exactly can you expect to run into during your excursions? If you're an avid birder, then you will be delighted to cross thousands of species — including hummingbirds, bellbirds, and even the elusive resplendent quetzal —off of your 'seen' list. Spot an amazing assortment of mammals, including everything from coati mundi and monkeys to gray foxes and pumas. During night hikes, you'll not only see the mammals of the evening, you'll come to realize the unique beauty and important work of 'creepy crawlies' such as reptiles, snakes, spiders, and other insects. Watch them gracefully and rapidly skitter about, and take a moment to consider that you're a looming giant in their microcosmic view of planet Earth.
Nearer to Nature — Where to Stay in Monteverde
"This is a great place for nature lovers. We stayed at the Cloud Forest Reserve and heard howler monkeys right outside our door. I walked through a cloud. This is the most beautiful place. Closest to Heaven that you can get." - Ronnie S.
You can spend time with the animals of Montervede, Costa Rica from morning to evening, but don't expect them to welcome you as an overnight guest. Lucky for you, there are plenty of alternate accommodations to choose from. You'll still be able to enjoy being surrounded by nature, plus additional perks such as hot showers, hearty breakfasts, and evening cocktails on your private balcony. See? Staying indoors isn't so bad after all.
Anywhere Experts' 3 Best Family Hotels in Monteverde
With beautiful tropical landscaping, don't be surprised if the animals come to you when they make an appearance on the hotel's grounds. There's plenty of room to roam around, so the children will have no reason to be bored or feel cooped up between adventures. Make sure they rest their little heads well before another magical day in the land of Monteverde.
Cabañas y Jardines Los Pinos: A private fully furnished cabin set amidst a luscious garden bursting with vivid tropical colors.

El Establo: This unique hotel is actually set on a private 150 acre (61 ha) farm…it also has a solar heated swimming pool and a spa. Here, the simple life and indulgence converge.

Hotel Poco a Poco: Modern design lends a striking contrast to nature when you enjoy fully equipped rooms that include all of your creature comforts, like cable TV. You can still enjoy movie night in the middle of the Tilaran Mountain Range.
Anywhere Experts' 3 Best Luxury Hotels in Monteverde
Being able to do what you love is the biggest luxury of all during a vacation, still…one can always indulge themselves a little more. Make your outdoor adventures as rugged as you like — you'll be coming home to hot showers in elegant bathrooms, romantic dinners with fine wine, and falling asleep to the sounds of paradise on plush beds.
Belmar: Polished wood floors, sweeping views of mountains painted with emerald flora, and an oversized tub with a view…all from the comfort of your hotel suite. Rediscover the joy of living a life clocked out and unplugged as you're surrounded by the extravagant beauty of the natural world.

Monteverde Lodge and Gardens: Balconies, solar heated water, a private garden within the lodge, and a complimentary breakfast to help you greet each new day of wonder. Simple pleasures become true indulgences when you actually have the time to enjoy them undisturbed.

Senda Monteverde: This boutique hotel is big on intimacy (there are only 24 rooms) and unpretentious charm. Enjoy farm-to-table cuisine, local artwork, and plenty of nooks to discover — all within a relaxed atmosphere.
Anywhere Experts' 5 Best Overall Hotels in Monteverde
You can't go wrong when you book a vacation in Costa Rica, and you can't go wrong with one of these hotels. When you simply don't know what to choose, or you need to accommodate friends and family while still managing to grab a moment or two with your special someone, choose one of these lodgings with something to satisfy everyone…including yourself!
You CAN Get There From Here — The Best Way to Get to Monteverde
Whether you fly into Costa Rica from LIR in Liberia or SJO in San José, you're looking at a comparable drive to Monteverde, and from either route, the last 19 miles (30 km) are quite bumpy (yes, the destination is worth the temporary discomfort). 4 wheel drive is crucial if you're renting a car, but your best bet is to leave the driving to local professionals who are familiar with the region's roads. Flying into Liberia will yield a drive to Monteverde of approximately 3 hours, while flying into San José will yield a drive of approximately 4 hours — currently, there is no regional airport in Monteverde. To make your voyage as pleasurable as possible, consider spending a night or two in Arenal; from here, you can enter Monteverde across Lake Arenal on a 3.5 hour taxi-boat-taxi commute.
While You're in The Area…
Since Monteverde is translated from Spanish as "green mountain," you aren't steps from the beach, but that doesn't mean you can't mix up your vacation a bit! Believe it or not, you can visit beaches in Guanacaste, Mal Pais, Manuel Antonio, Nosara, Samara, and Tamarindo with relative ease. You should of course add Arenal to your travel to-do list, because it is the counterpart to the Monteverde recreation area — separated only by Lake Arenal. In fact, taking advantage of the taxi-boat-taxi service or taking a 3.5 hour drive around the lake is a great way to combine the beaches of Manuel Antonio and Samara with Monteverde and Arenal.
Anywhere is a Friend in Travel You Can Count On
"Absolutely beautiful all over - lots of great trails, good place to enjoy nature or just kick back and relax." - Zain D.
Wouldn't you like to visit Monteverde, Costa Rica with the guidance of someone who knows it inside and out? With Anywhere, you can. Our Local Experts are prepared to plan your perfect vacation by helping you decide where in Costa Rica to visit, which of Monteverde's hotels is best suited to you, what activities are best for your preferred level of physical activity, and even recommending some of the best items on the menus of local restaurants. You won't find that level of comprehensive guidance on your average hotel booking portal. You know what else you won't find? Ongoing assistance!
Enjoy the peace of mind that stems from knowing you aren't alone on your journey — even if you're traveling solo. Team Anywhere is ready to make sure that the only thing rough about your vacation is the terrain you hike and drive across. Enjoy Monteverde, Costa Rica with confidence when your accommodations, tours, and transportations are expertly managed. Rediscover the excitement and anticipation of travel when you book your big outdoor adventure with Anywhere.
Monteverde Costa Rica Vacations Personalized Trips
Monteverde Costa Rica Vacations Things to Do