Jatiluwih Rice Paddies, Indonesia
The name Jatiluwih translates to "truly special." This UNESCO World Heritage Site more than lives up to its name, and has some of the best view of rice paddy-covered slopes in Bali. Over 1,482 acres (600 ha) of picturesque green terraces slope gently along the plateau of Gunung Batukaru at an altitude of 2,296 feet (700 m) above sea level. Jatiluwih offers opportunities for breathtaking photos, outdoor recreation, and a quiet respite from the bustle of the southern areas. It's about 2 hours north of Denpasar, in the Penebel district of central Bali's Tabanan Regency.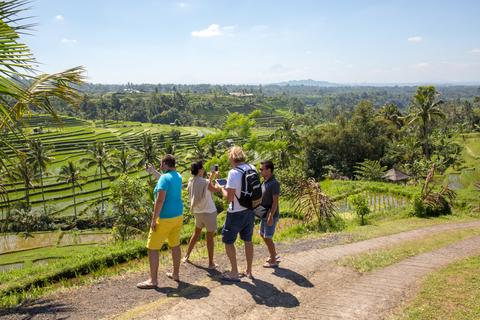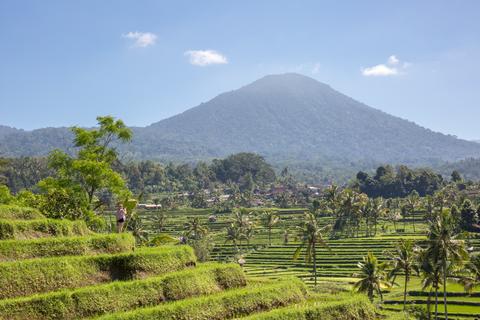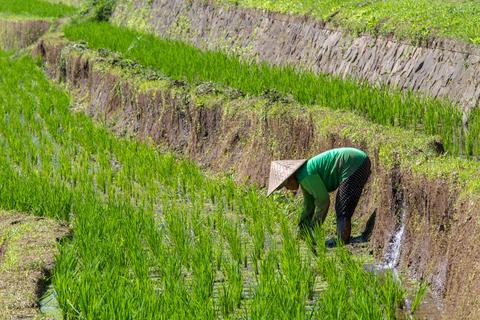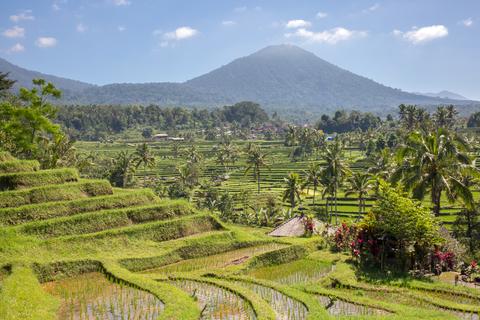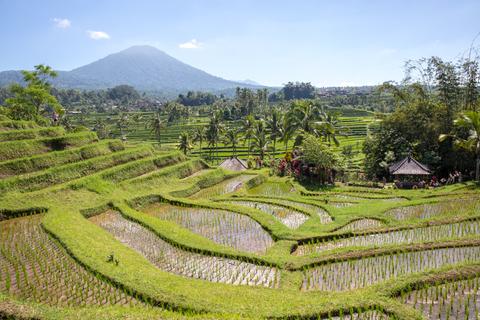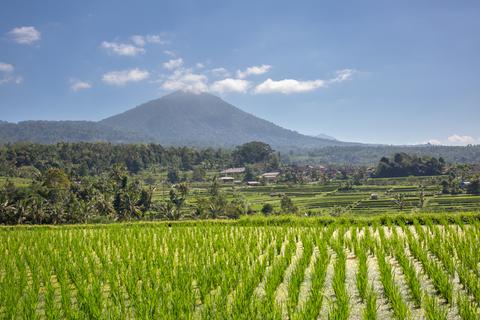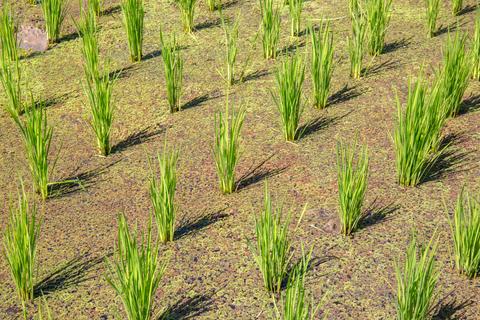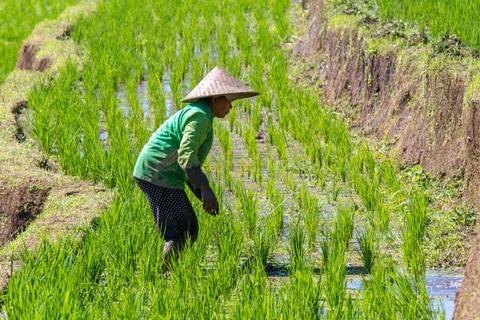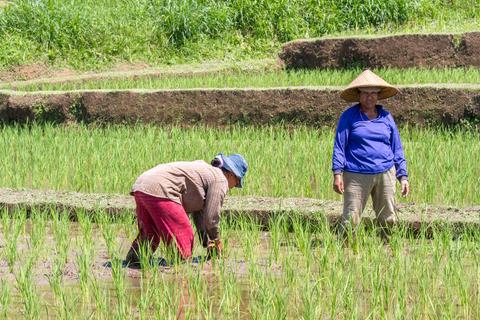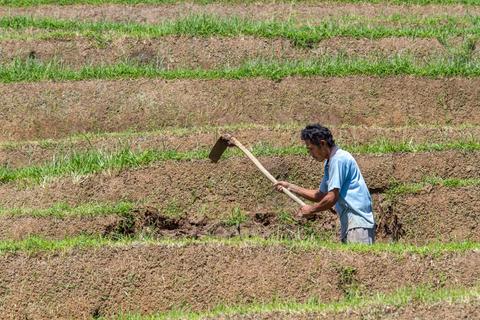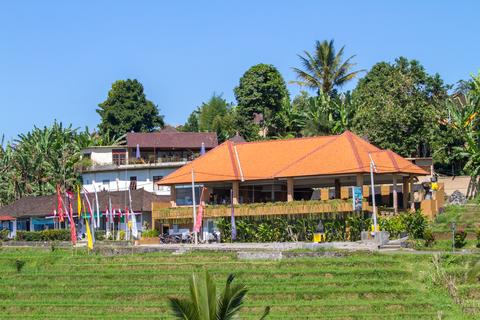 Jatiluwih received its UNESCO designation in recognition of the rice terraces' cultural heritage in Subak, a cooperative water management system of canals and weirs that date back to the 9th century. One can observe the water running through the series of canals and bamboo pipes as it flows from one paddy to another. Through their embrace of subak farming practices over the centuries, Bali has become the most prolific rice growing region in the Indonesian archipelago.
The cool climate and abundant rice field paths make this area ideal for trekking. Simply head uphill on any number of paths to find points where you can capture postcard- perfect images of the verdant fields and tall mountains looming behind them. Guided trekking tours are a popular way to explore the scenery. Mountain biking along the trails between the fields is another popular offering for visitors who like their rice with a side of adrenaline. You'll have the chance for some epic photos as you drive along the winding 6-miles (18-km) road through the terraces, so keep an eye out for memorable shots.
Jatiluwih is generally uncrowded, especially compared to other iconic rice terraces like Tegallalang. The beauty, fresh air, and quiet are rejuvenating, especially after time spent in crowded beach locales. While best seen in daylight hours, sunsets are also an excellent time to visit, as fireflies and the sounds of nature rise to greet the night over the beautiful vistas. Nearby sights to see on a day trip include the 18th-century Royal Water Temple of Pura Taman Ayun, and the Penatahan Hot Springs. You won't need to go hungry as the road leading into Jatiluwih is lined with restaurants serving local and international cuisine.
Jatiluwih Rice Paddies Personalized Trips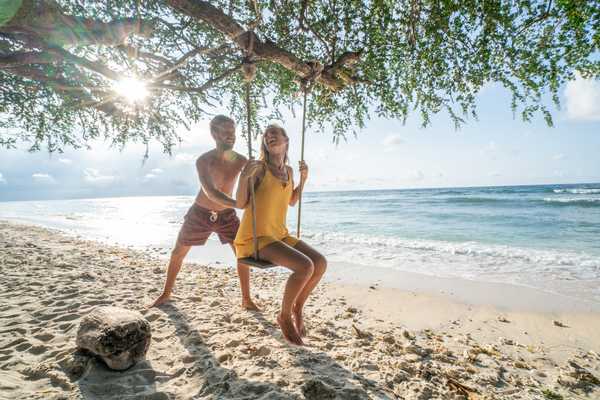 Indonesia
Our Love in Bali & Beyond!
Expert Choice Make a lasting memory when you unplug from the digital world and tune into nature and each other. Island hop your way to happiness and a deeper connection.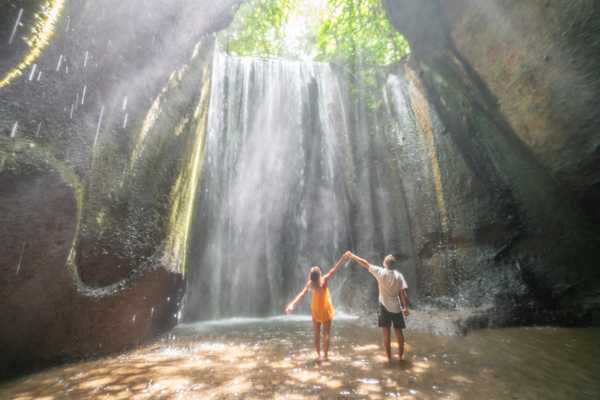 Indonesia
A Blessed Union in Bali
Expert Choice Make this romantic getaway something truly special when you go on adventures, participate in spiritual ceremonies, and reconnect to nature on the island of Bali, Indonesia.
Jatiluwih Rice Paddies Things to Do