Sacred Monkey Forest Sanctuary, Indonesia
A unique combination of nature preserve, wild animal park, and Hindu temple complex, the Sacred Monkey Forest Sanctuary has much more than monkey business going on. This 31-acre (12.5 ha) park in central Ubud is home to more than 700 Balinese long-tailed monkeys, three ancient temples, and swarms of tourists hoping for that elusive monkey selfie. Located in the lush forest area at the end of Jalan Monkey Forest Road, the Padangtegal Mandala Wisata Wanara Wana Sacred Monkey Forest Sanctuary is considered an important spiritual and educational center.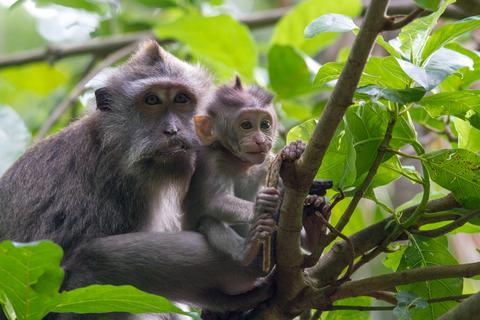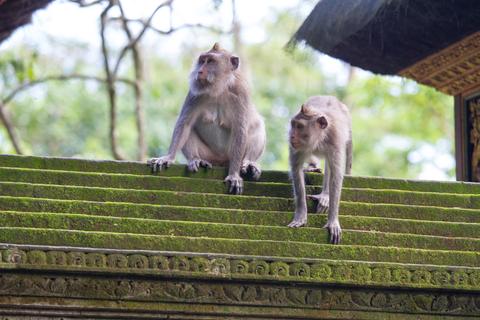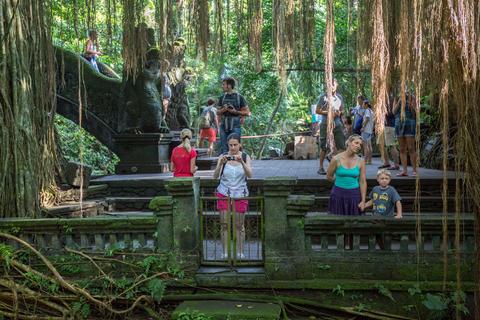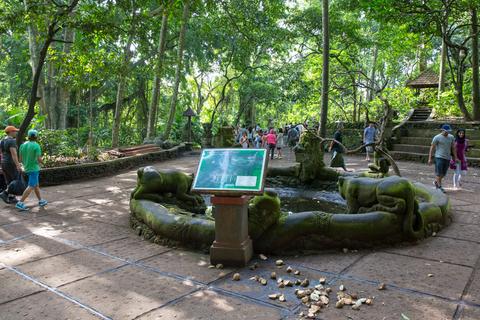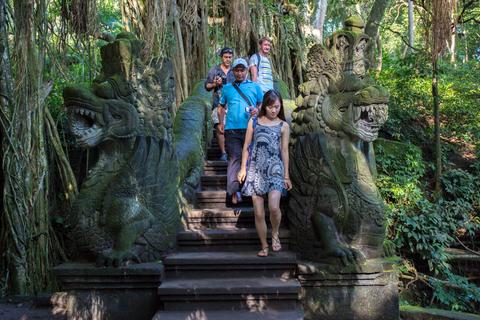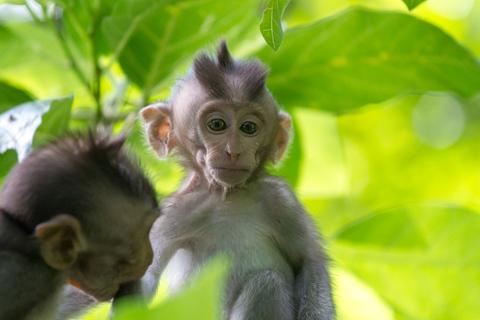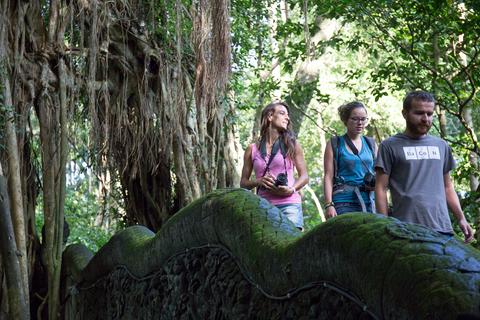 The monkeys, also known as crab-eating macaques, are considered sacred according to the Hindu principle of Tri Hata Karana, which seeks harmonious relationships between humans, the natural environment, and God. This sanctuary strives to create peace and harmony for visitors from all around the world, and to conserve rare plants and animals used in Hindu rituals. There is also ongoing research for educational institutions into the interaction of the park's monkeys with one another and with the park's natural environment.
Visitors can wander paved paths through a swath of preserved jungle among many monkeys of varying dispositions. Some may clamor for your attention (and beg you to buy a banana from a nearby hawker), some may be disinterested, and some may fight amongst themselves. Follow the park's posted guidelines (also found in helpful brochures) to avoid any monkey trouble. The well-trained staff will happily handle any issues that may arise.
and the grounds are quite beautiful. Between the monkeys, temples, and pavilions there are many photo opportunities. The temples date back to approximately 1350 AD. In the southwest corner is Pura Dalem Agung, the Great Temple of Death, used to worship the God Shiva. In the northwestern park is a "Holy Spring" bathing temple, Pura Deji. Pura Prajapati, in the northeastern corner, is used to receive the deceased in preparation for cremation.
Before you arrive, there are a few important details to keep in mind. There's a small entrance fee of 25,000 IDR. Sacred areas of the temples are closed to tourists, but you can enter some areas while wearing Balinese prayer attire (sarongs with sashes). The monkeys have been known to steal belongings so take care — it's best to stow away loose items and be extra careful with your phone and camera.
Sacred Monkey Forest Sanctuary Personalized Trips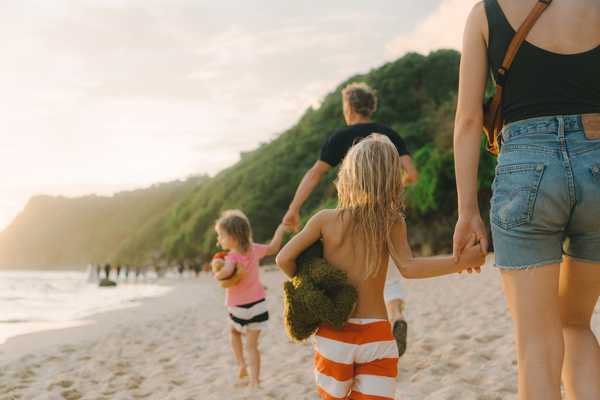 Indonesia
Family Tales & Cultural Adventures
Expert Choice Be the family that tells amazing stories when you enjoy nature excursions, cultural exchanges, and visit sacred sites all in the span of one family vacation.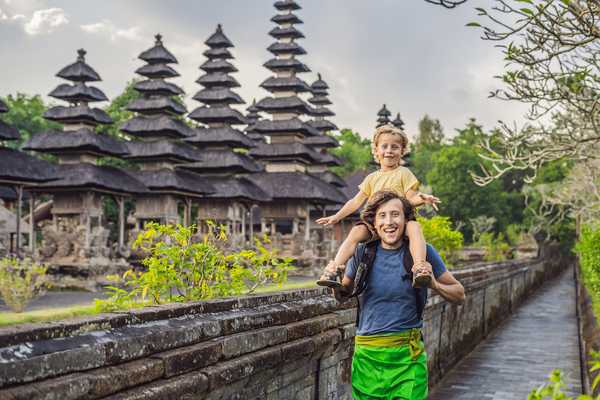 Indonesia
Little Island. Big Trip.
Expert Choice This family vacation, skip standing in the hot sun at a theme park and choose the breathtaking beauty of Bali, Indonesia. Soft sand, aquamarine oceans, and the beauty of nature.
Sacred Monkey Forest Sanctuary Things to Do