Tirta Gangga, Indonesia
A beautiful and unique water palace in eastern Bali, the name Tirta Gangga literally translates to "water from the Ganges" — the holiest river according to Hindu tradition. It is a place of reverence for Hindus and a former royal palace for the Raja of Karangasem. This maze of pools and fountains was originally built in 1948, nearly destroyed in 1963 by the eruption of nearby Mount Agung, and then lovingly rebuilt in 1963. It's located in east Bali between the beaches of Amed and Candidasa, about two hours drive from Denpasar. The water park is the crown jewel of Karangasem Regency and one of the best-kept sights in the region.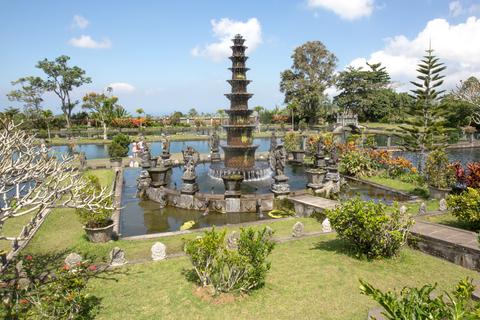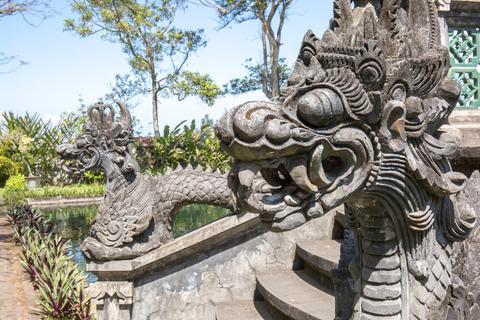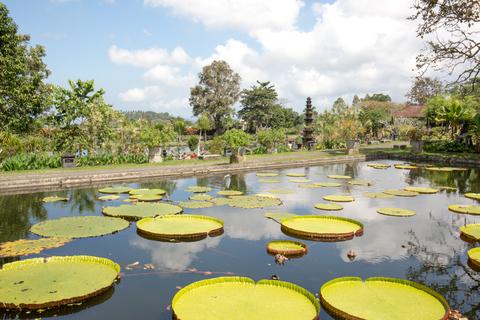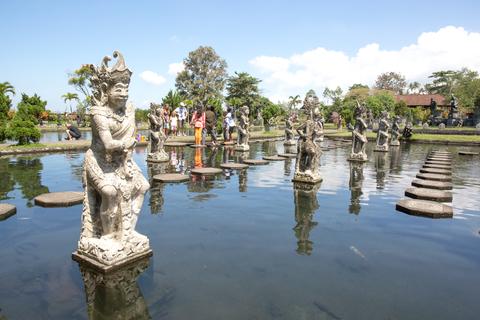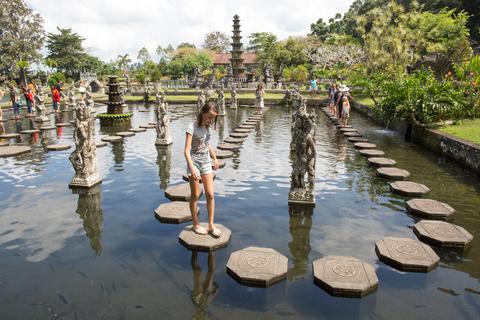 King Anak Agung Anglurah Ketut Karangasem was the architect, and also helped build Tirta Gangga. The water-loving Raja incorporated a mix of Chinese and Balinese styles to create a unique water park unlike any other on the island. The centerpiece is an eleven-tiered Meru fountain. The park is filled with a number of interesting sculptures, fountains, and stone carvings to discover amongst the sprawling, 2.5-acre (1-ha) gardens.
A large koi pond has a unique layout of statutes interspersed with octagonal stepping stones, allowing for a close-up view of the huge carp swimming within. The water here is considered holy and is used by locals in sacred ceremonies. The water is clean and cool and comes from an underground spring. There is a bathing pond where visitors can take a dip for a small additional fee. Be sure to bring a towel if you plan on bathing like a Balinese king.
The area around Tirta Gangga has some spectacular views of rice paddies and the towering Mount Agung. You can take scenic hikes on the many paths throughout the rice fields. Take a guide with you for a more educational tour, or simply follow a path along the large concrete water channel past the wall of the palace on the low side. You can trek up to 1.8 miles (3 km) on the path and find many fantastic photo-ops. There are also many inexpensive and authentic dining options clustered near the entrance if you get hungry after you wander.
Tirta Gangga Personalized Trips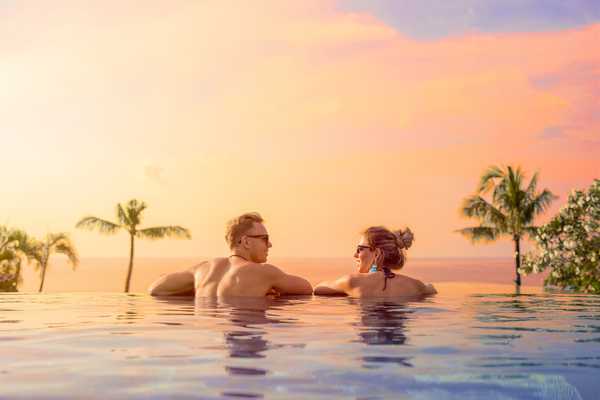 Indonesia
Bonding Your Souls in Bali
Expert Choice Whether it's your honeymoon, anniversary, or simply an overdue romantic getaway, reconnect with your sense of adventure and each other in Bali, Indonesia.
Tirta Gangga Things to Do