You shouldn't have to choose between excitement and relaxation on your vacation; when you stay at Plataran Canggu Resort and Spa, you'll enjoy the best of both world's. Take a moment to appreciate the resort's subtle beauty and use of traditional Balinese architecture and design nestled amongst picturesque rice paddies. Unplug and destress. When it's time to have fun, you're never far from some of the world's best surfing, and the trappings of a thriving expat community — excellent shopping, restaurants, and nightlife.
Featured in:
Luxury, Honeymoon, Boutique, Yoga, Best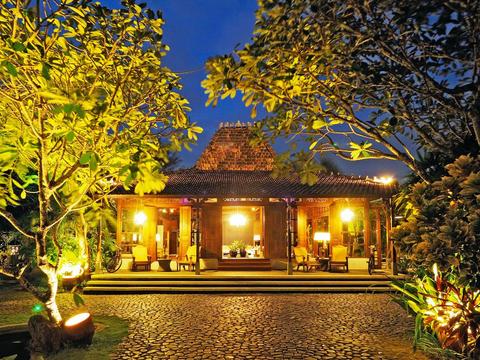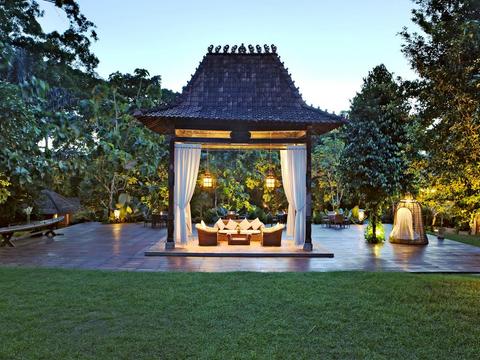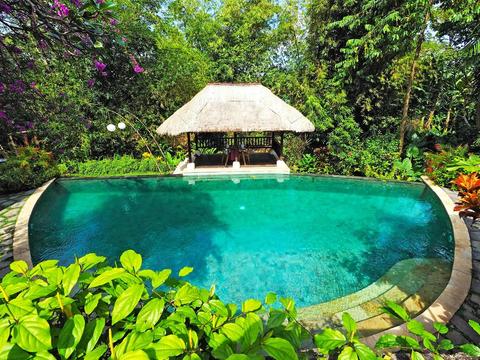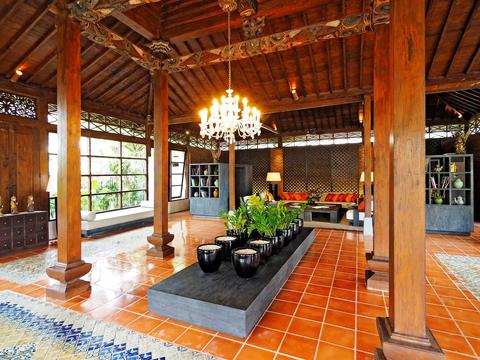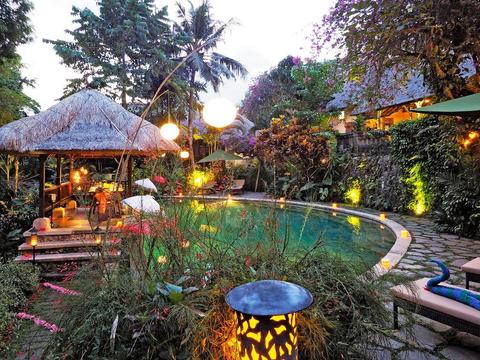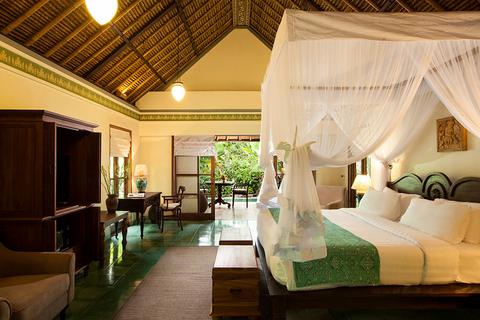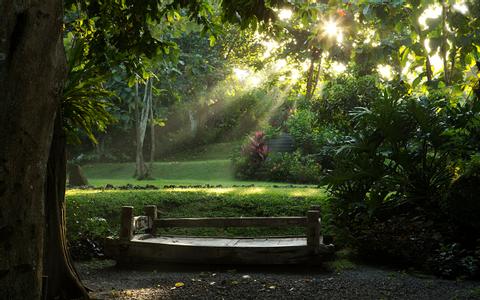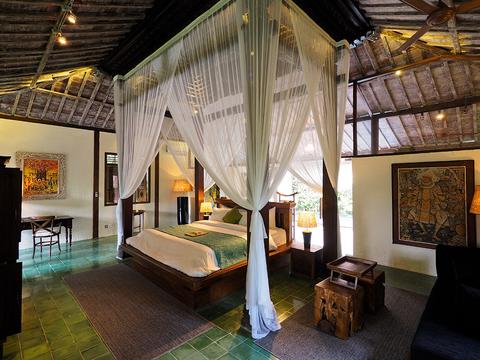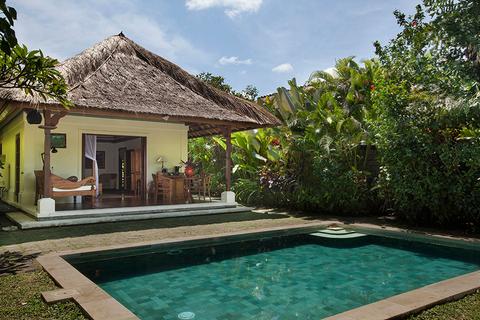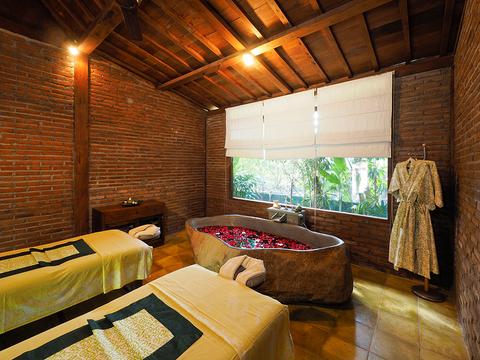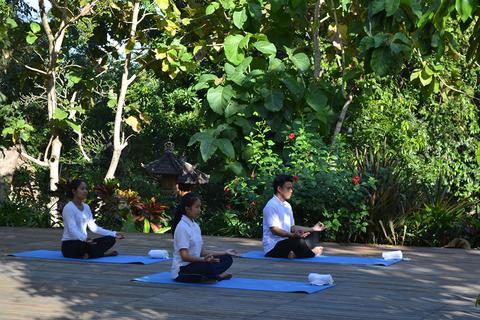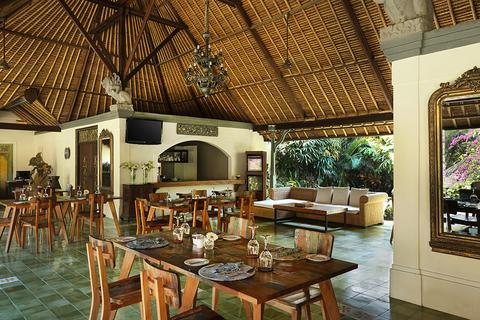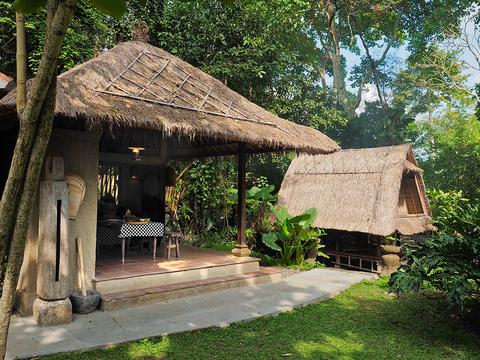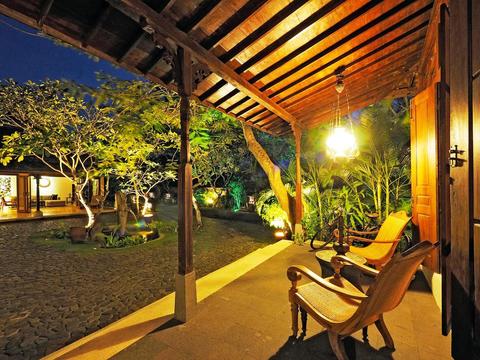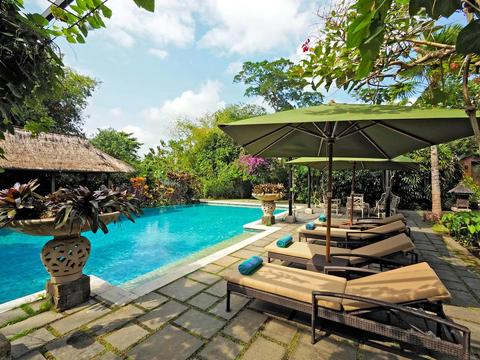 2:00 p.m. check in
12:00 p.m. check out
Restaurant in Hotel
Spa Services
Swimming Pool
Wireless Internet
Free Breakfast
What is there to do in Canggu Beach? The better question is: what can't you do? Once a quiet fishing village, Canggu has quickly become a bustling vacation destination. A favorite of international surfers and expatriates, the region boasts several black-sand beaches which range from Kerobokant to Echo Beach, but all fall under the term "Canngu." The influx of Westerners means you're never far from the comforts of home or a great party, at the same time, the region is prized of offering access to authentic experience and traditional Balinese design. You're strongly encouraged to make time to explore nature, temples, local cuisine, and the region's history.
A Maze of Tradition and Luxury
Plataran Canggu Resort and Spa will be your home away from home during your time in the region. One of the first things you'll notice is the overall beauty of the resort itself. Tropical landscaping is a labyrinth designed by the late Made Wijaya gives way to a 250 year old structure near front desk, and suites and villas feature alang-alang roofs and carved doorways. The thoughtful design continues within; don't be surprised if you immediately want to flop down on your large, comfortable bed. You'll find a private balcony or terrace offering lovely views of the garden or neighboring rice terraces. Meanwhile, your bathroom may have a stone bathtub, rain shower, or outdoor shower. Even more indulgences await you if you've opted for upgraded accommodations.
Peaceful Moments — How Refreshing
When it comes to exploring the resort's grounds, you may not find the parties present on Canggu's main streets, but you will find plenty of tranquil moments. Take a walk along the nearby river or go for a dip in one of two (2) swimming pools. The Aurora Deck is used for small weddings and vow renewals, but is also a lovely place to practice tai chi, yoga, or meditate. Get even closer to nirvana when you book at treatment at the 'Padma' (Sacred Lotus) Spa. Heal your body and beautify it. You can enjoy everything from theraputic massages; to body scrubs crafted of rice, rose, and coconut; and facials made from black tea.
Sample Bali at Your Leisure
Enjoy fine dining at Teras Canggu, where you can sample refined versions of Bali's favorite street foods. Feeling homesick? Your favorite comfort food is just a call away when you order room service. When you're feeling peckish, you can head to Tiga Dari Snack Bar — it's recommended for both intimate private meals and large gatherings because it's conveniently located in the center of the resort, but the landscaping makes it incredibly secluded.
There's almost nothing you can't treat yourself to when you stay at Plataran Canggu Resort and Spa. Enjoy the resort's on-site amenities when you want to stay close to home, and venture to Canggu's three (3) main streets when you want to be in the thick of it all. Get even more out of your vacation when you let your Anywhere Local Expert manage all of your trip's logistics — accommodations, tours, and transportation. Not having to worry about a thing on an international holiday? Now that's paradise!
More Property Amenities
Air Conditioning
Breakfast Available
Cable TV
DVD player in Room
Hair Dryer
Internet Access
Massage
Mini Bar
Room Service
Safe Deposit Box
Telephone
Yoga Lessons
Accommodations
Two Bedroom Pool Villa
Sleeps 5
Air Conditioning
Cable TV
Hair Dryer
Mini Bar
Safe Deposit Box
Telephone
Wireless Internet
DVD Player
Living Room
Air Conditioning
Cable TV
Hair Dryer
Mini Bar
Safe Deposit Box
Telephone
Wireless Internet
DVD Player
Two Bedroom Duplex Pool Villa
Sleeps 5
Air Conditioning
Cable TV
Hair Dryer
Mini Bar
Safe Deposit Box
Telephone
Wireless Internet
DVD Player
Air Conditioning
Balcony
Cable TV
Hair Dryer
Mini Bar
Safe Deposit Box
Telephone
Wireless Internet
DVD Player
Air Conditioning
Balcony
Cable TV
Hair Dryer
Mini Bar
Safe Deposit Box
Telephone
Wireless Internet
DVD Player
Similar Hotels