Ready for a vacation where you can listen to music on the beach, explore a warm sunny village, and discover a variety of cool boutiques, bars, and cafés? Welcome to Hotel Indigo Seminyak Beach. This Balinese hotel puts you in the heart of it all. Exploring Seminyak Beach is just the beginning. Head on over to Seminyak Street where you can discover the region's bustling culture and shopping scene. Discover what it means to be 'hip' on this Indonesian island.
Featured in:
Luxury, Beachfront, Best, Great for Families, Honeymoon, City Center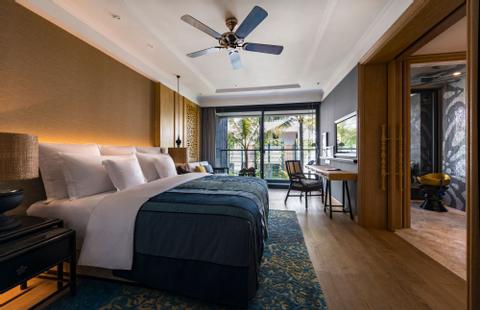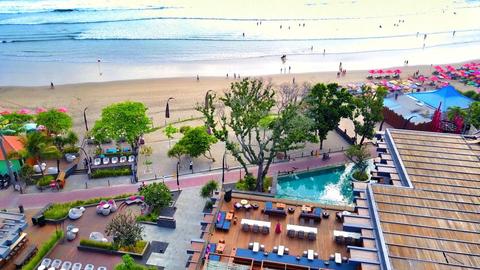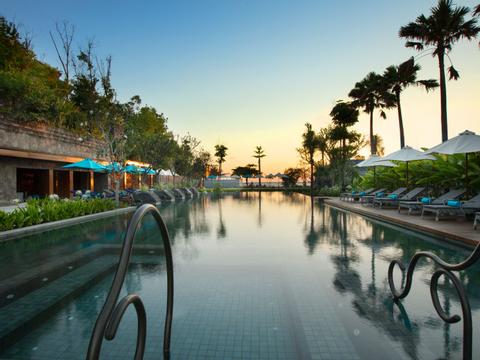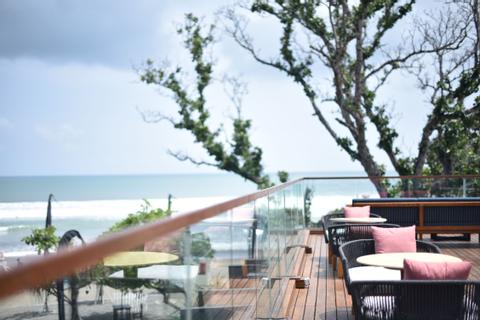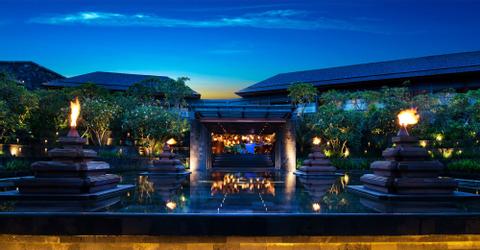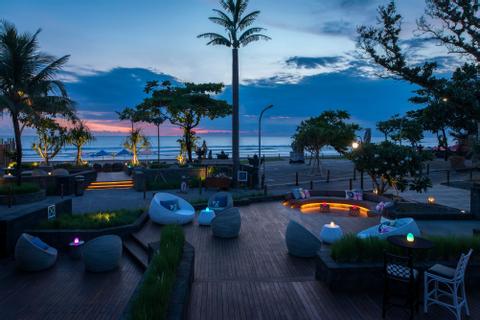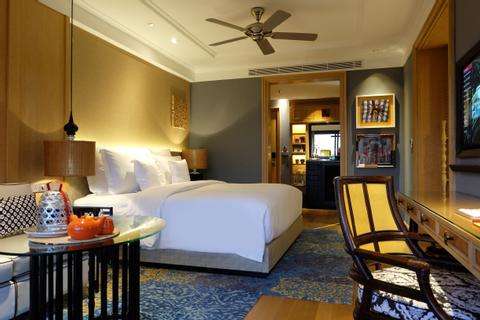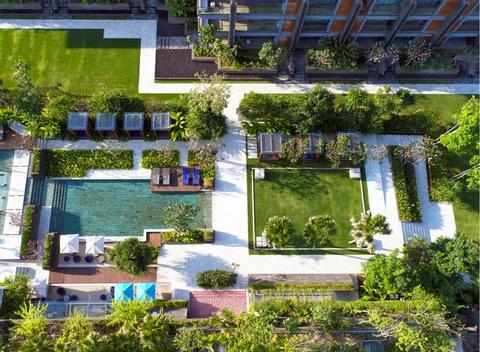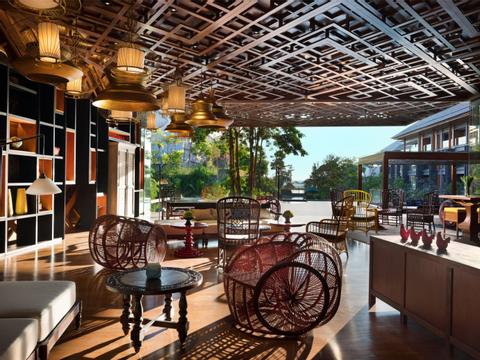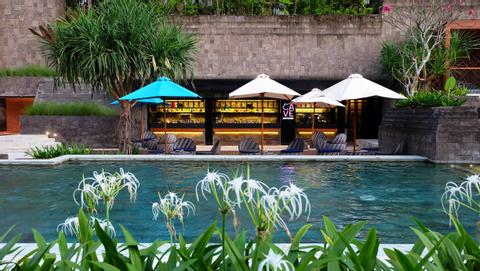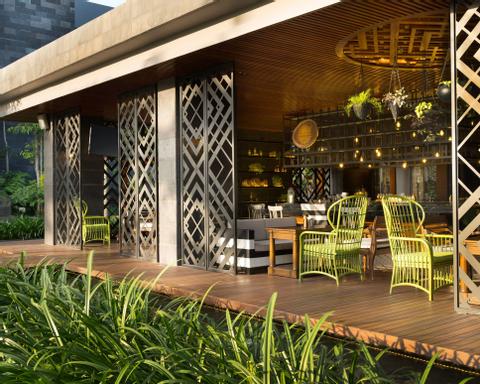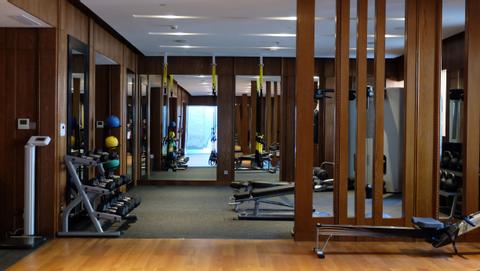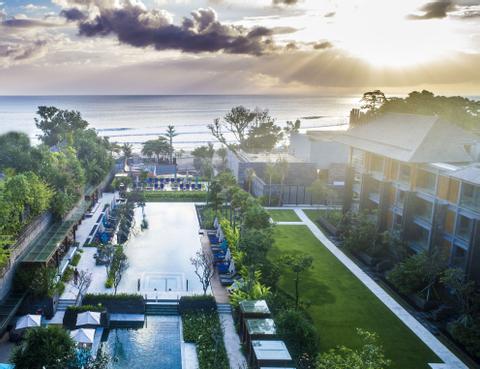 3:00 p.m. check in
12:00 p.m. check out
Free Breakfast
Restaurant in Hotel
Spa Services
Swimming Pool
Wireless Internet
Attractions & Sites
9 km
Seminyak Beach is one of the island of Bali, Indonesia's trendiest resort destinations. First stop: Seminyak Street. This narrow strip is full of galleries, bars, cafés, restaurants, and boutiques. Discover your new favorite eatery and a treasure to take home. Next, vist Mesari Beach, where you can enjoy soft white sand and music playing day and night — one moment it's jazz, the next it's djs spinning dance tunes. Make time for a meaningful and spiritual cultural exchange when you go to the centuries old Petitenget Temple. Every 210 days, the temple holds and anniverary celebration — which inculdes traditional dance performances. This is just the beginning of your adventures in Bali…
Pleasant Accommodations
When you stay at Hotel Indigo Seminyak Beach, you'll enjoy perks such as:
A private balcony with a daybed — perfect for napping in paradise.
Separate vanity and wardrobe space.
A 'spa-inspired' bathroom.
Daily complimentary oranges for use in your manual juicer.
and more. Lovely as your accommodations will be you don't want to stay in your room the entire time! Spend time splashing around in the hotel's beautiful swimming pool. You don't have to miss your favorite fitness routine just because you're on vacation — give your body a workout at the Health Club. Afterwards, book a treatment at the Sava Spa for an assortment of indulgent options suh as massages, mani-pedis, chakra application, and more.
The Pleasures of Paradise
Feeling peckish? Head to one of the hotel's six restaurants, cafes, or bars. Then again, you could always have your nibbles come to you — just order room service! Make the occasion a big to-do and hit the town. The region has incredible dining options, so whether you're in the mood for street food or getting dressed up for an elegant supper, you're sure to find an option that meets your needs.
Worried that you'll be bored when the shops close? There's no need for concern. Whether you're dancing on the beach, sipping cocktails, or watching the stars from your balcony's daybed, there's always a way to amuse yourself after the sun sets. Want to know another great way to enjoy your trip? Let your Anywhere Local Expert manage all of your vacation's logistics. From tours to transportation, the only thing you'll have to worry about is not trekking sand back into your suite.
More Property Amenities
Air Conditioning
Breakfast Available
Cable TV
Full Size Gym
Internet Access
Laundry Service
Mini Bar
Ocean View
Room Service
Safe Deposit Box
Telephone
Accommodations
Wangsa One Bedroom Pool Villa
Sleeps 2
Air Conditioning
Cable TV
Mini Bar
Safe Deposit Box
Telephone
Wireless Internet
Air Conditioning
Balcony
Cable TV
Mini Bar
Safe Deposit Box
Telephone
Wireless Internet
Air Conditioning
Balcony
Cable TV
Mini Bar
Safe Deposit Box
Telephone
Wireless Internet
DVD Player
Air Conditioning
Balcony
Cable TV
Mini Bar
Safe Deposit Box
Telephone
Wireless Internet
DVD Player
Air Conditioning
Balcony
Cable TV
Mini Bar
Safe Deposit Box
Telephone
Wireless Internet
DVD Player
Neighbourhood Room
Sleeps 2
Air Conditioning
Balcony
Cable TV
Mini Bar
Safe Deposit Box
Telephone
Wireless Internet
Air Conditioning
Balcony
Cable TV
Mini Bar
Safe Deposit Box
Telephone
Wireless Internet