Nourish your body and your mind as you immerse yourself in ancient Veda practices. Panca Mahabhuta translates as 'five elements,' and puts you in touch with traditional Balinese healing methods. Enjoy unparalleled access to skilled practitioners, revered, but often unknown in the Western world. The 'Water Healing Ritual' offers you the opportunity to enjoy a moment of safety, serenity, and freedom as you float and glide through warm water. An expert healing therapist will guide and move your body gracefully, effortlessly, and with a calm assurance. Discover what some of the world's top performers already know — an investment in your well-being is an investment in your success.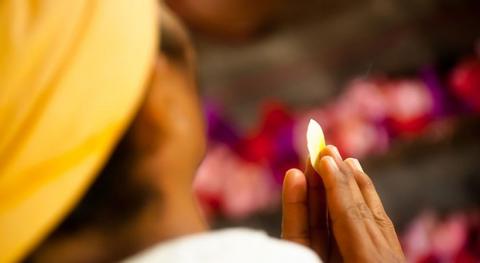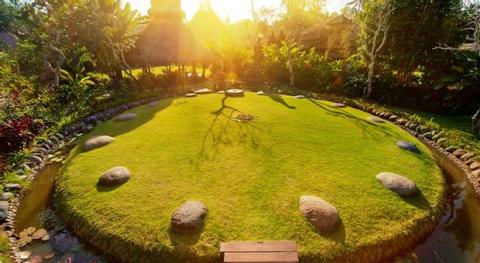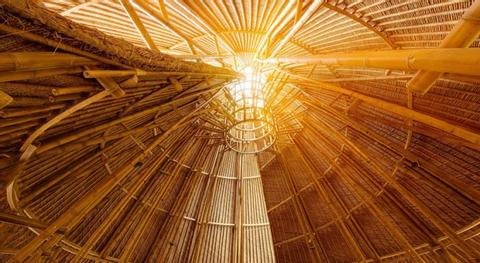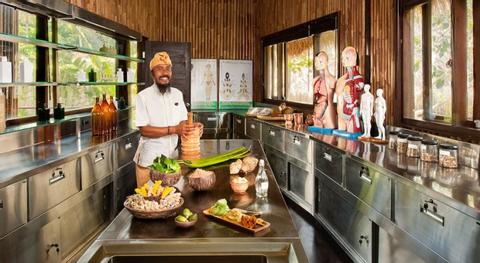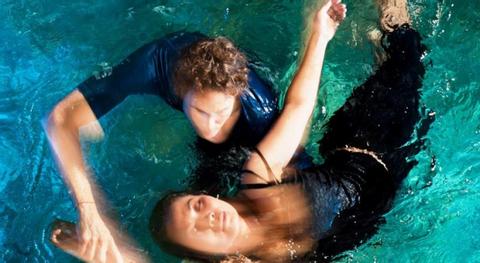 Duration:

2 hrs
Available Days:

Every day
Inquire for Transportation
Mobile Ticket Included
Offered in English
Escape from the real world, then return to it at the top your game. Mambal, on the island of Bali, Indonesia is the setting of your healing and betterment. Each deep breath floods your lungs with fresh tropical air. Sunlight radiates throughout your body, warming your tired bones; breezes dance across your skin. Immerse yourself in cool waters — wash away your troubles and emerge refreshed. The best part? We haven't even gotten to your retreat yet, this is the splendor of Bali all on its own.
*Reach Your Highest Potential—Mind, Body, and Spirit *
Panca Mahabhuta will improve your overall well-being, because it reconnects you to the sacred elements — Earth, Air, Fire, Water, and Ether (sometimes referred to as Spirit). Through a combination of living plant food, hands-on healing sessions, creative activities, and mind-body awareness, you will not only restore your mind and body during your holiday, you will also develop habits and strategies you can carry into your everyday life. Learn how to find your center, persevere, and honor your holistic self at all times.
This approach to wellness is based on 'Sekala-Niskala,' the belief that the holistic self dwells in two worlds — 'Sekala,' the conscious, tangible plane; and 'Niskala,' the intangible, spiritual plane. Because we are intended to dwell in these worlds equally, an upset in the balance is responsible for upsets in our wellness which can range from physical, to emotional, to mental. The goal of Panca Mahabhuta is to restore you to your highest self, thus enabling you to reach your full potential.
Giving New Meaning to The Term 'Tranquil Waters'
The Water Healing Ritual is a very special kind of therapy. This 90 minute session allows you to return to a state of protection and freedom many of us haven't experienced since we were in the womb. A warm hydrotherapy pool is the setting for your treatment — an expert hydrotherapist will combine water dance, watsu (water-shiatsu), and healing dance to move your body gently and artfully through the warm waters embrace.
Your body weightless, wour ears will be partially submerged just below the surface of the water, further seducing you to surrender to the moment and literally float beyond the petty worries of what we call life. It is okay and normal to experience a rush of emotion during water healing — your therapist is accustomed to this. You won't be the first to find catharsis in flowing tears, so allow the experience to unfold in the most honest and authentic way for the self. Enjoy the gift of freedom and serenity, and know that you are experiencing it within your own body. Refresh yourself and your energy level with fresh, cool coconut water at the close of your session.
Extend The Experience
Panca Mahabhuta's Water Healing Ritual is an experience unlike any other — the beauty of healing the self enhanced by the beauty of Bali, Indonesia. To focus completely on your restoration, we recommend that you add our transportation services to your itinerary. Concentrate on letting the magic of Bali carry you from one experience to the next, uninterrupted.
Transportation
Many of our tours and activities offer transportation pick up & drop off options from several locations and destinations. Options vary by tour, see "BOOKING REQUEST" for full details.