Inle Lake, Myanmar
Nestled in the high Shan Hills of eastern Myanmar, the breathtaking natural wonder known as Inle Lake serves as the center of a bustling boating community. Although a few things around the lake can be reached by car, the only real way to experience this lake culture is to hire a boat and immerse you.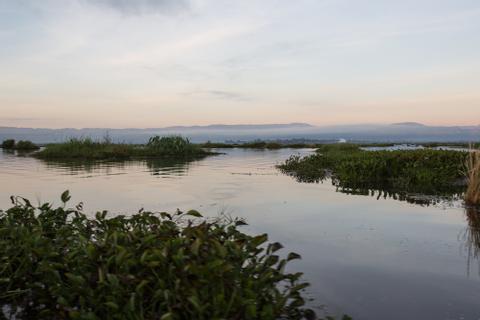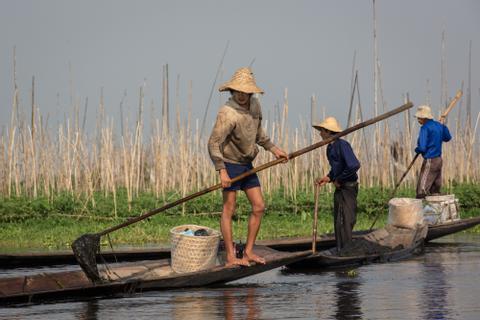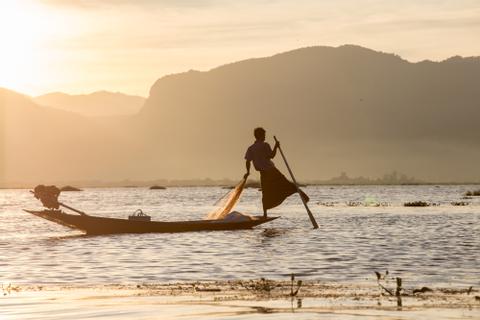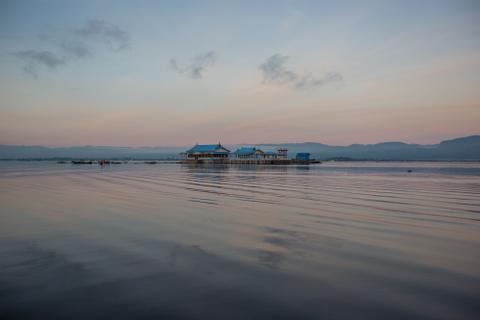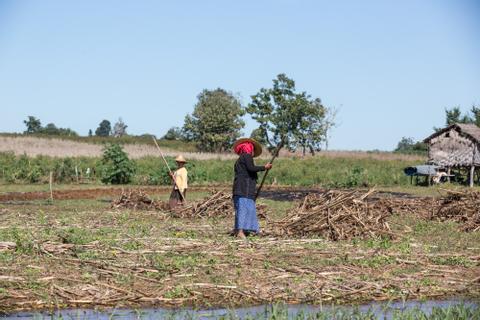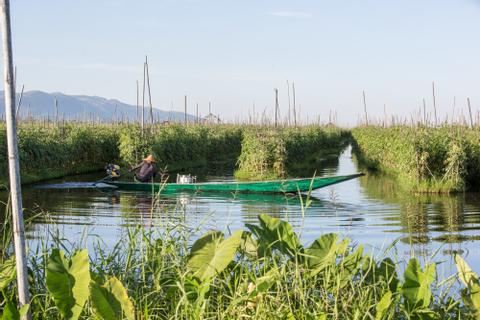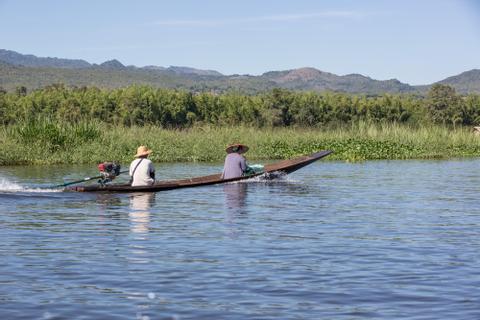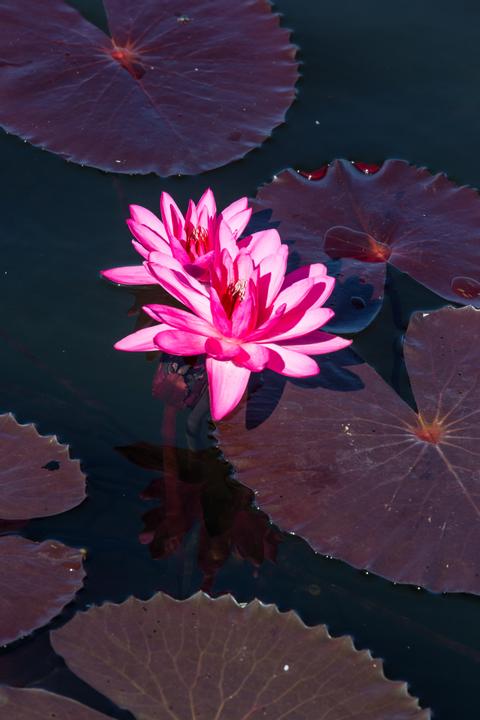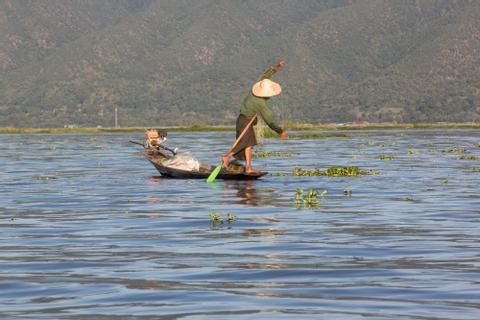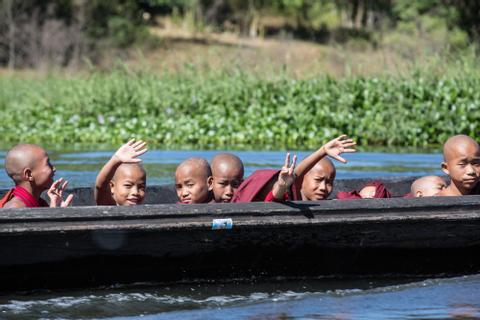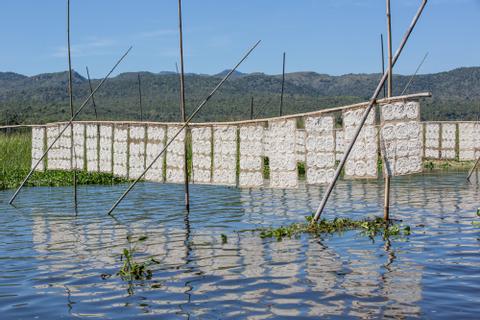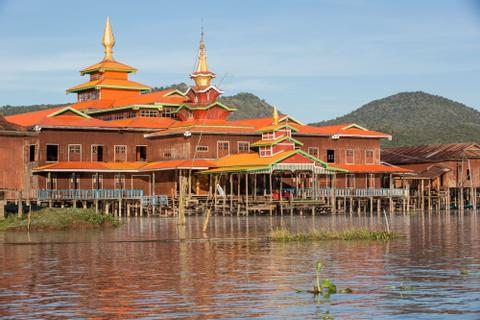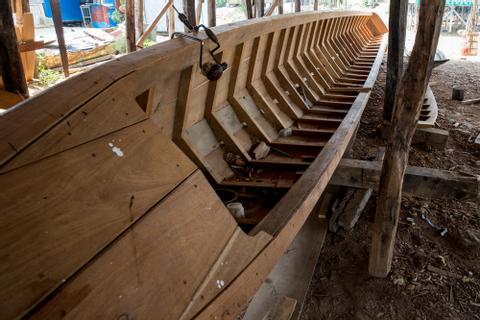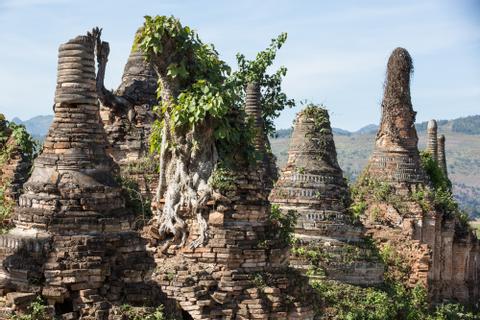 Cruising around by the diesel-powered propeller of the longboat, you'll see how these waterborne people have made their home here. Sturdy stilts support bamboo and teak houses just above the lake. Women scrub laundry near on the lower decks near the water. Villages are scattered around the lake and the waterways between houses create an almost Venetian aesthetic.
The local school bus is a longboat packed with a dozen kids. Goods such as bamboo poles, tomatoes, or any other supplies are taken to market by boat. In some places, dilapidated pagodas are partially submerged while in other places well-kept gold-leafed spires shine in the sun. On shore, villagers overturn fields of red-clay using oxen as thick bamboo forests tower above from the hillside.
As one passes through tighter waterways, fuchsia colored lotus flowers bloom. The lake is a sanctuary for bird life and often seagulls or white cattle egrets will be flying above. It has been named as a UNESCO Biosphere Reserve, which represents a balance between people and nature.
Sunset and sunrise are some of the most beautiful times to be out on a boat on the lake. The orange hues are reflected in the glassy lake surface and make for stunning photographic opportunities. Temperatures around the lake can be quite chilly in the morning and night, so it is recommended to bring a few heavier layers to keep warm until midday.
Long boats in Inle Lake measure about sixty feet long, and while under power the bow can raise several feet above the water. The longboat construction is a narrow, teak wood hull that can seat up to ten people in a single row. These boats have delicate centers of gravity.
Be sure to wear warm clothing during early morning rides, and umbrellas to protect from the blistering midday sun. Earplugs may also be helpful, as the engines are quite loud.
Fishermen teeter on one leg at the ends of longboats as they cast their nets into the still water. To keep their hands free, the fishermen carefully row with one leg to position the boat. Instead of the popular longyi-style pants, they wear a special Shan pant that is tailor-made for their leg rowing techniques. These days, fishermen are used to tourists and will allow boat captains to get right next to them for photos. They are not only fishing for carp — they are also looking for tips from onlookers.
The edges of the lake are lined with rows upon rows of floating gardens. In the absence of farmland, the locals use an agricultural technique that allows them to plant tomatoes, peppers, and fruits right in the nutrient rich water. Using weeds from the lake bottom, farmers create beds that are held in place by bamboo poles.
In the many villages around the lake, workshops and studios churn out a variety of items from woven material to silversmiths to cigarette rolling.
You'll see Kayan women in several of the souvenir stores weaving scarves. They have traveled from their home in order to generate income from tourists since their native region is often closed to outside visitors by the government.
The brass rings are a tradition and sign of beauty in their culture. Women begin putting the brass rings on as young as 8 years old. The maximum amount of rings they can wear is twenty-five, which they build to overtime. Together these rings can become quite heavy, weighing up to 8 lbs.
Inle Lake Personalized Trips