Thiripyistaya Sanctuary Resort is on the banks of the Ayeyarwady River. Peacocks strut across these idyllic grounds, which cover 24 acres (10 ha) of landscaped gardens.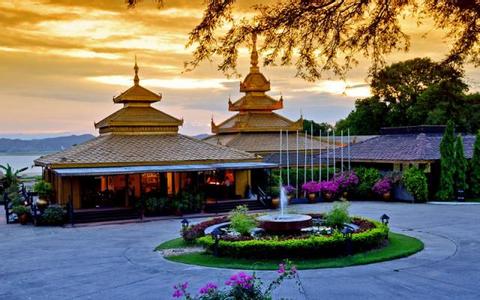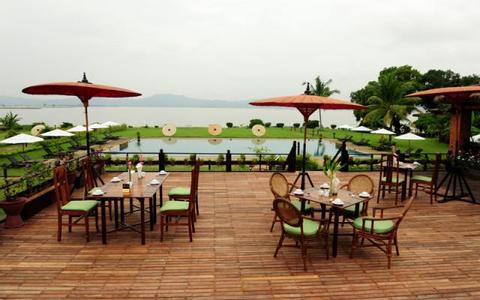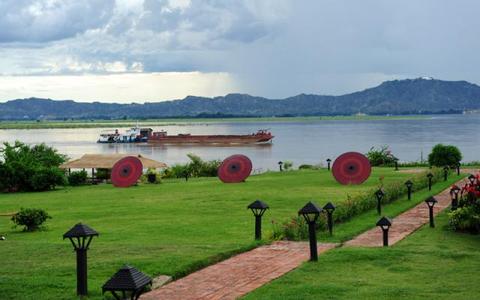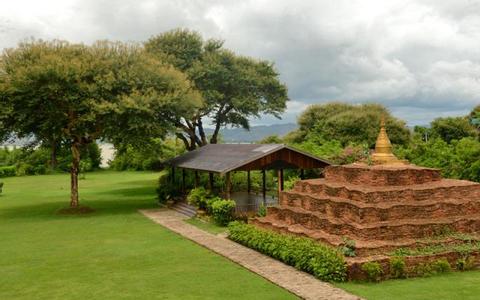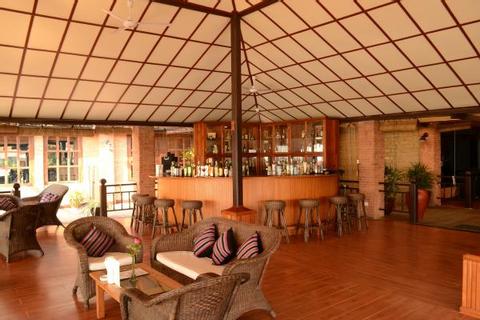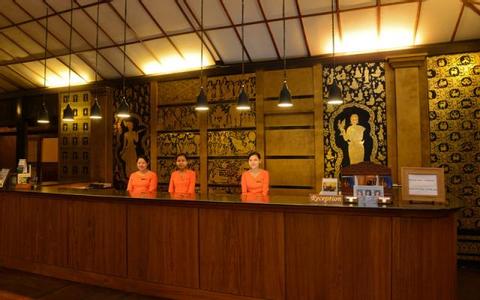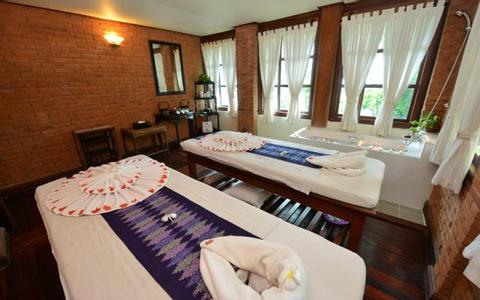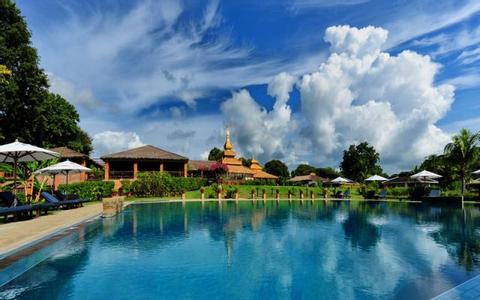 2:00 p.m. check in
12:00 p.m. check out
Restaurant in Hotel
Spa Services
Swimming Pool
– Some rooms feature –
Wireless Internet
From the hotel, you can walk to the tremendous Gawdaw Palin and Thatbyinnyu Temple, which are the two tallest temples in Old Bagan. There are several other temples in the area that you won't want to miss, including the Ananda Temple, which is one of the best-preserved temples in this ancient city. Boating trips down the Ayeyarwady River introduce you to the scenery and the temples that overlook the river, like the Bupaya Temple. There are restaurants and cafes in Old Bagan, and you can take a 10-minute drive to New Bagan for even more of a selection.
The grounds of the hotel are oriented toward the west, which makes it an ideal place to stroll during sunset. There's also a meditation pavilion and a stupa that creates a romantic atmosphere. Guests can also visit a spa with a long menu of massages and skin treatments. Keep yourself entertained and active with the on-site bicycle rental and the outdoor saltwater swimming pool. Hotel grounds stay especially safe with the hotel's 24-hour security.
Accommodations have simple furnishings and decorations. Each room comes equipped with a satellite TV and Wi-Fi. Rooms have private bathrooms that come with slippers, bathrobes, and hair dryers. When you leave for the day, you can safely store your belongings in the safety deposit box. Guests can help themselves to the room's complimentary bottled water.
The restaurant serves produce grown in the hotel's own organic vegetable garden. You can select from Burmese, Asian, and Western classics. Besides the restaurant, you can also visit the hotel's coffee shop and bar. The bar serves cocktails and wine as well as fruit and vegetable smoothies.
More Property Amenities
Bar
Gardens
Hair Dryer
Hot Water
Mini Bar
Safe Deposit Box
Telephone
Accommodations
Deluxe Garden View Room
Sleeps 4
Air Conditioning
Cable TV
Hair Dryer
Hot Water
Mini Bar
Safe Deposit Box
Wireless Internet
Similar Hotels