Inle Princess Resort is an upscale resort just a short distance from the shores of Inle Lake. This resort is designed to introduce you to some of the most interesting parts of Myanmar culture, with an emphasis on traditional crafts.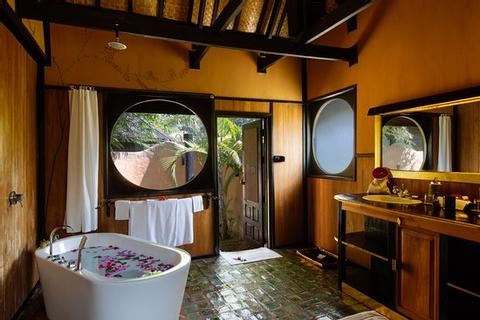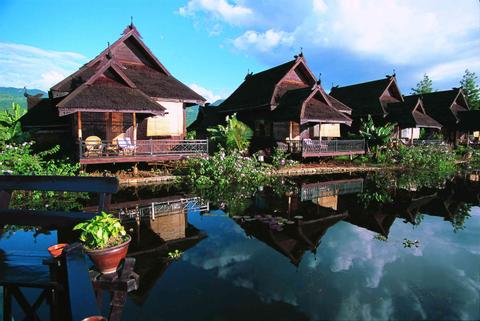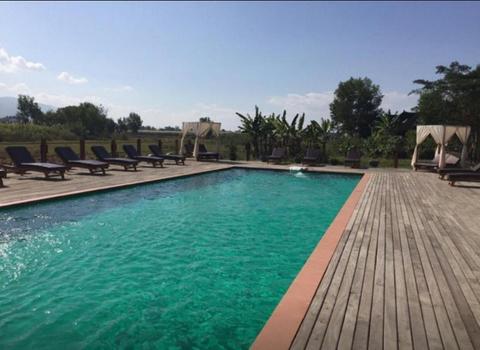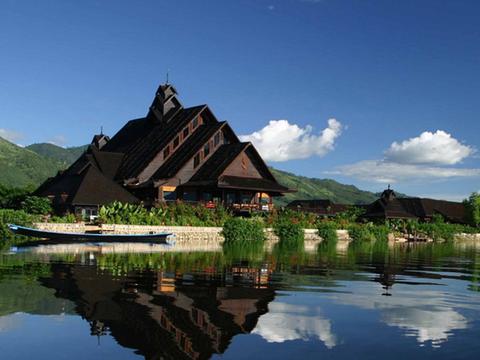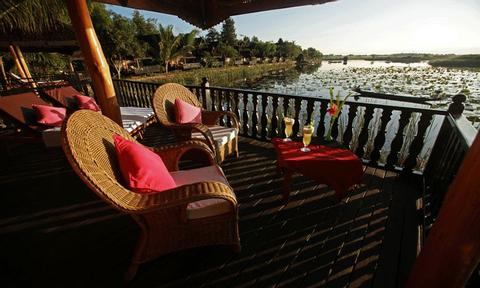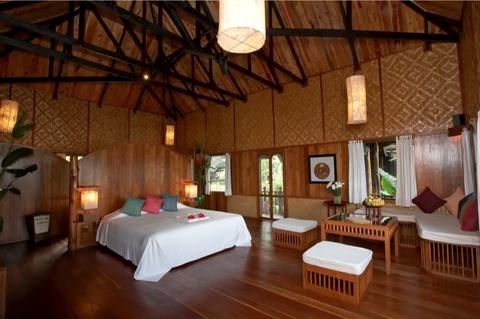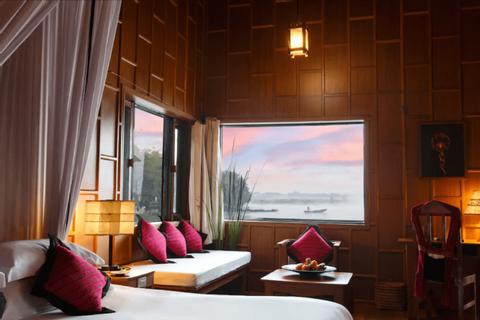 2:00 p.m. check in
12:00 p.m. check out
– Some rooms feature –
Wireless Internet
This is one of Myanmar's top destinations for cultural tours. Come here to see villagers wearing traditional clothes as well as monasteries on stilts — one of the most famous is Nge Phe Kyaung Monastery, which serves as a home for a small population of cats. Travel about an hour by car (or take a boat) to the opposite side of the lake to see the stupas at Inthein Village. These pagodas were originally built thousands of years ago, and you'll see restored pagodas in the midst of spires marked by decay. Inthein Village is one of the stops on the 5-day market, where you can browse the locally made handicrafts.
Inle Princess Resort has its own crafts village, where you can watch locals make paper, lacquerware, pottery, and baskets. Keep wandering the grounds to see a variety of southeast Asian horticulture. A couple of friendly Burmese cats wander free. At the spa, you can sign up for a variety of treatments, including a traditional Shan massage or a 4-hand massage. During downtime, guests can have some quiet time in the library and business center. These areas also have internet access. There's also a pool on the grounds, as well as a bar and lounge.
You can arrange for a private dining experience on the lake. The chef uses creative ingredients, including foraged foods. Sample classic Myanmar dishes in a dining room with a high ceiling, decorated with paper lanterns. The bar offers wider array than you'll find in other parts of Myanmar and has local mixers. You can also order a glass from the wine cellar.
All of the accommodations are in stand-alone wood houses. You can choose from views of the mountains, the gardens, and the lake. No matter which guest house you choose, you'll have your own terrace to appreciate the view.
Air-conditioned rooms come with 24-hour room service. There are private bathrooms equipped with hair dryers and some of the guest houses have outside showers. Rooms also come with stocked mini-bars and mini refrigerators. Guests can also make use of the laundry service.
More Property Amenities
Accommodations
Mountain House Room
Sleeps 3
Air Conditioning
Balcony
Cable TV
Hair Dryer
Hot Water
Mini Bar
Wireless Internet
Garden House Room
Sleeps 3
Air Conditioning
Balcony
Cable TV
Hair Dryer
Hot Water
Mini Bar
Wireless Internet
Deck
Similar Hotels