Hotel Bocas de Toro sits directly on the water, on the coast of Isla Colón in the Bocas del Toro province. It has 11 cozy rooms and a homey atmosphere.
Featured in:
Beachfront, Midrange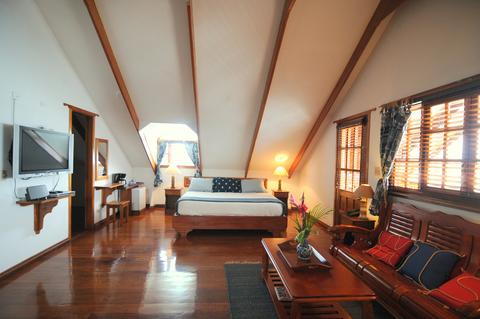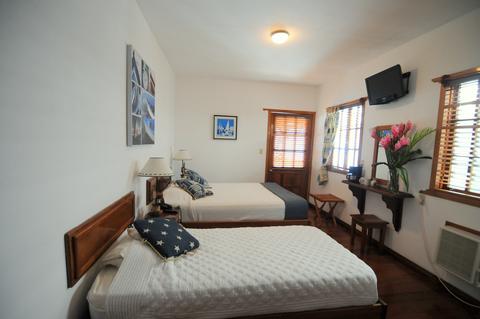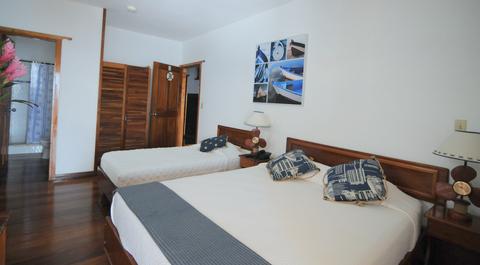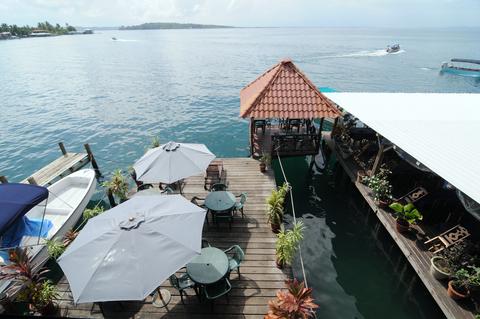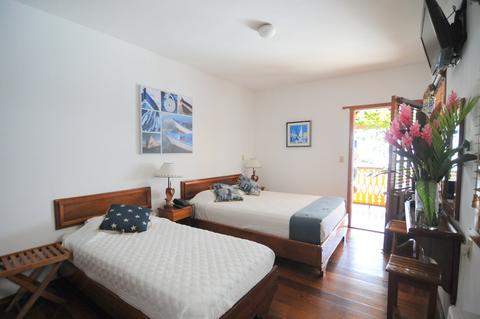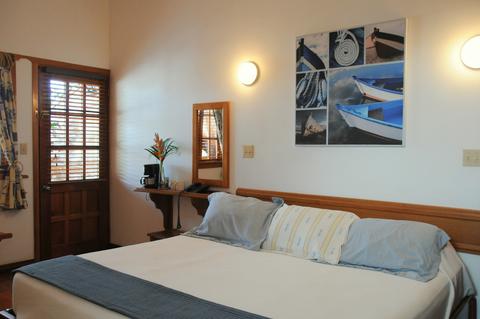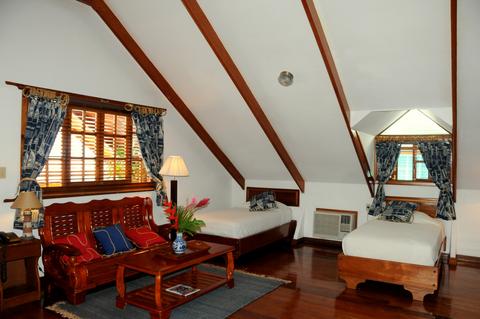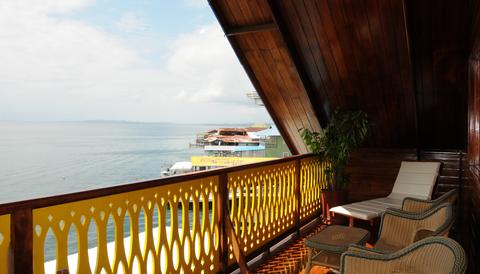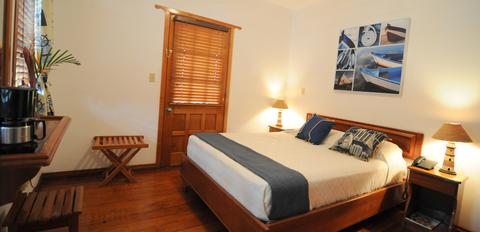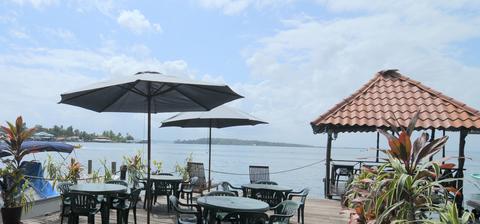 2:00 p.m. check in
11:00 a.m. check out
Wireless Internet
Free Breakfast
While you stay at Hotel Bocas de Toro you can walk a couple blocks in either direction to the restaurants and cafes in Bocas town, which is the busiest spot on Isla Colón. You can swim in clear blue water on the island's beaches — spend an afternoon on Playa Boca del Drago (Dragon's Mouth Beach) on the western side of the island. Hotel Bocas' location makes it ideal for setting off on kayaking expeditions, and the hotel provides kayak rentals. When you're ready to check out underwater scenery, consider snorkeling near the island of Cayo Nancy. Diving and snorkeling spots around Bocas are known for their soft coral, and you can expect to see many different species of reef fish.
Rooms have nautical decorations and warm wood details. They come with air conditioning, tall windows and good views – your room will face either the ocean or the town. The comfortable beds have 400 thread-count sheets. You can access Wi-Fi from your room, and watch the flat-screen cable TV. Use the telephone, and make yourself a convenient cup of coffee with the coffee maker. Ask the staff about making an appointment for an in-room massage.
You can order all of your meals in the hotel restaurant, and choose from tropical options as well as classic Panamanian cuisine. The restaurant serves local cuisine, including seafood – order freshly caught corvina and patacones.
In the bar you can watch international sports on the 40-inch TV. There is outdoor seating for the bar and the restaurant. Besides cocktails, the bar serves snacks, fresh juice, and coffee. Guests can spend some pleasant downtime in the lobby and play chess or backgammon.
More Property Amenities
Cable TV
Air Conditioning
Telephone
Safe Deposit Box
Balcony
Ocean View
Massage
Hot Water
Internet Access
Hair Dryer
Accommodations
Air Conditioning
Cable TV
Hair Dryer
Hot Water
Safe Deposit Box
Telephone
Wireless Internet
Ocean View Premium Room
Sleeps 3
Air Conditioning
Balcony
Cable TV
Hair Dryer
Hot Water
Safe Deposit Box
Telephone
Wireless Internet
Ocean View Luxury Room
Sleeps 5
Air Conditioning
Balcony
Cable TV
Hair Dryer
Hot Water
Mini Refrigerator
Safe Deposit Box
Telephone
Wireless Internet
DVD Player
Air Conditioning
Balcony
Cable TV
Hair Dryer
Hot Water
Safe Deposit Box
Telephone
Wireless Internet
Similar Hotels