The Boquete Tree Trek Mountain Resort is set in the highlands above Boquete. The resort has log cabins that are rustic and comfortable, as well as its own onsite canopy tour. It's a great place to enjoy the outdoor lifestyle of Boquete.
Featured in:
Eco Lodges, Isolated, Best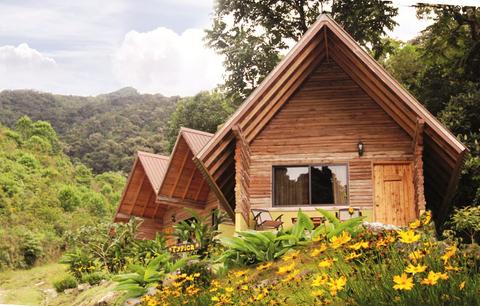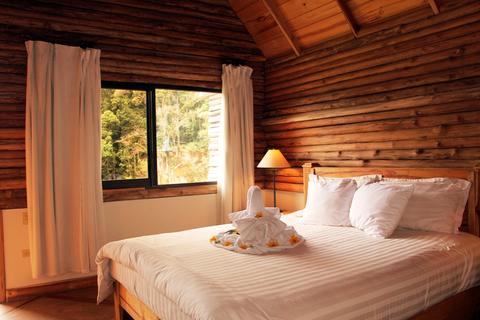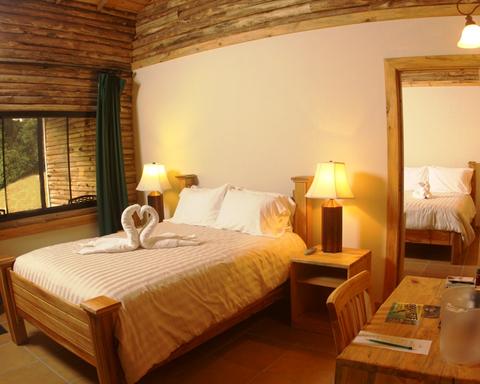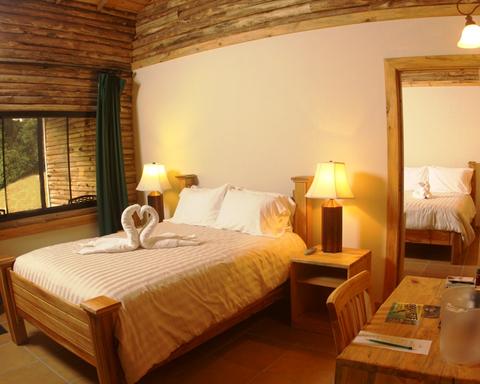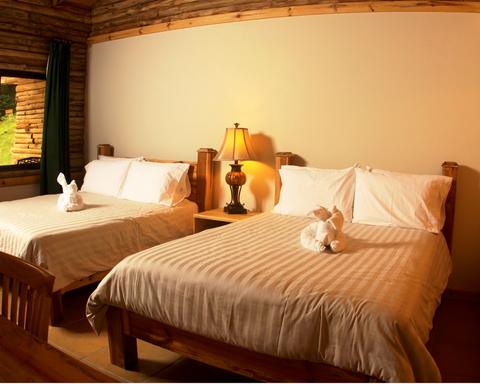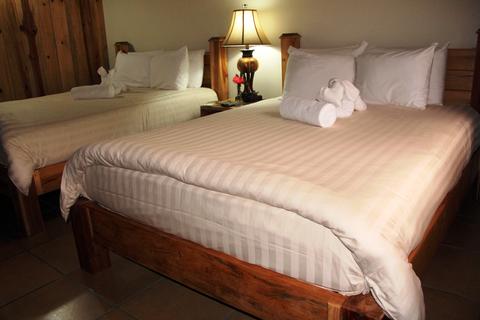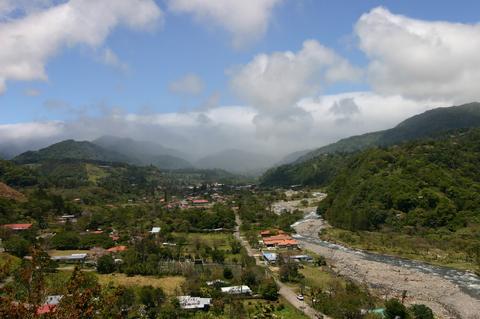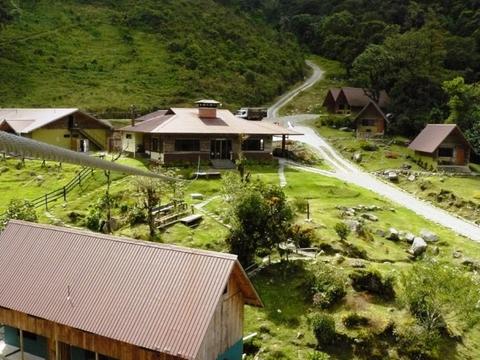 3:00 p.m. check in
12:00 p.m. check out
Restaurant in Hotel
Free Breakfast
Boquete is set in Panama's western highlands, an area composed of rugged mountains, fast-flowing rivers and thick forests. There is no shortage of things to do here, especially for adventurous and outdoorsy types. Visits can be made to the Barú Volcano National Park, which offers great hiking and bird watching opportunities, and white-water rafting can be had on the Río Chiriquí. There are also a number of coffee plantations where travelers can learn about the roasting process and enjoy a deliciously fresh cup of coffee.
The Boquete Tree Trek Mountain Resort blends natural immersion with comfortable amenities. If you're in the market for a mountainous experience but don't want to sacrifice comfort, this is the place for you.
The resort offers both rooms and cabins. All accommodations are wooden from ceiling to floor and provide a rustic environment for your stay. The beds are comfortable and spread with warm down comforters. The rooms are smaller and less private than the cabins, but have the ability to connect together, which is nice for families traveling with children. The cabins are larger and more secluded. A spiral staircase leads to a mezzanine that houses an additional room. There are outdoor patios equipped with tables and chairs, and many cabins have fantastic views of the valley.
One of the resort's selling points is its onsite canopy tour. These tours aren't as widespread in Panama as they are in countries like Costa Rica, so the novelty of having one on-hand is huge. The zip lines spread across 5.5 kilometers (3.5 mi) and include 12 cables and 14 platforms. During the ride, you'll pass waterfalls and enjoy spectacular views of the Barú Volcano. The tour lasts four hours.
The onsite Crystal River Restaurant provides guests with a scenic place to dine. The restaurant serves everything from burgers to pasta to fresh trout, and has a continental breakfast that includes pancakes, tropical fruit, and fresh coffee. Diners can enjoy wonderful views of both the Barú Volcano and Boquete.
There is also a conference room that guests can rent for meetings, seminars or trainings. The room is spacious and well lit and can seat up to 50 people. It's equipped with wireless Internet and a 51-inch LCD screen.
In addition to the canopy tour, the resort offers tours of a nearby coffee plantation. During the tour, participants will explore the plantation and learn about the varieties of coffee and the roasting processes. The whole tour lasts around three hours.
Boquete Tree Trek Facilities
Restaurant, bar, canopy tour, conference room, shuttle service
Amenities
Private bathroom, hot water, patio, desk, closet, wireless Internet
Accommodations
All accommodations are equipped with a private hot water bathroom.
Rooms – there are four rooms that have a queen-size bed and six rooms with two queen-size beds. Some rooms can connect.
Cabins – these log cabins have two levels. A spiral staircase leads to a mezzanine with a second room. Three cabins have a queen-size bed and one cabin has a king-size bed and two single beds.
More Property Amenities
Air Conditioning
Balcony
Cable TV
Hot Water
Feedback from Travelers
The food and one of our servers, Eric, were especially outstanding.
Never attended breakfast since we would take off very early in the morning all 4 days we were there, however the dinned in the restaurant was great. accomodation and location were awesome.
Similar Hotels