Valle Escondido is one of Boquete's finest resorts. Nestled into the forest just outside town, it is luxurious and beautiful. Its list of amenities is enormous (golf course, spa, fitness room, three swimming pools, etc.) and its rooms are famously comfortable.
Featured in:
Eco Lodges, Great for Families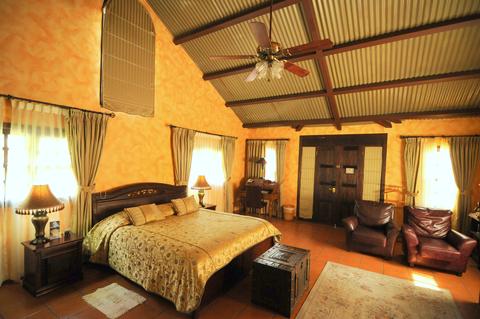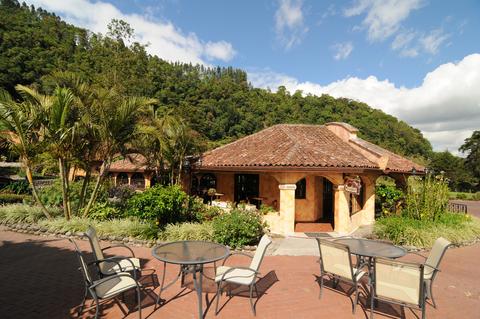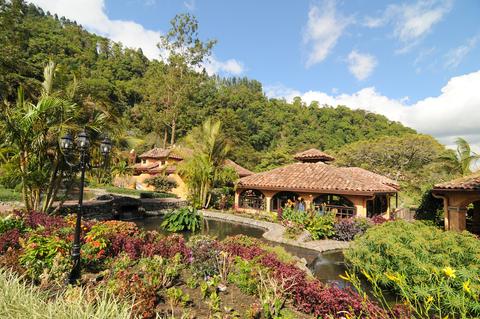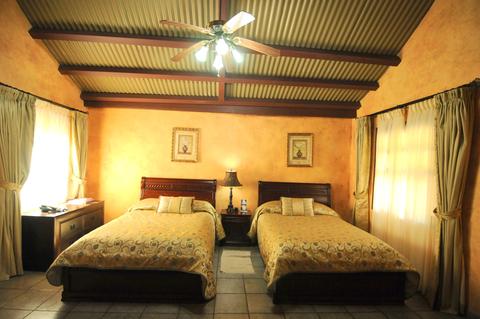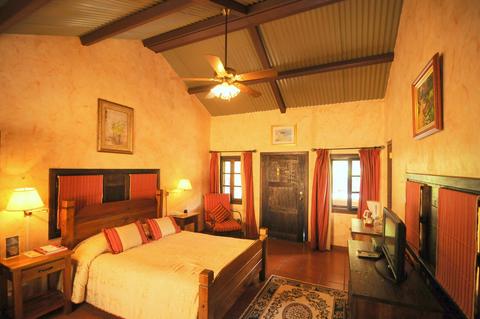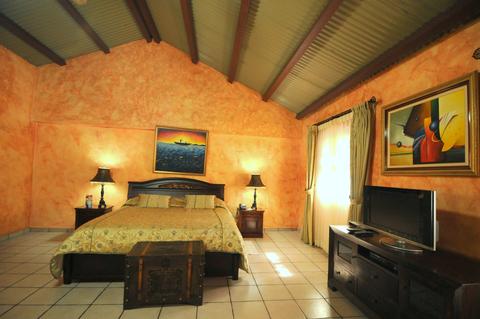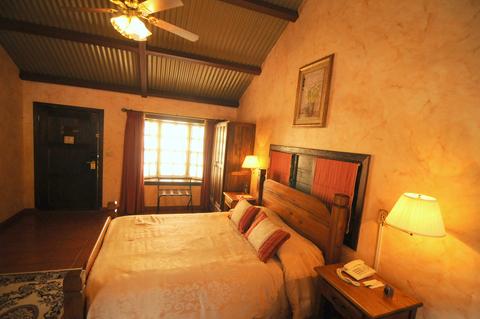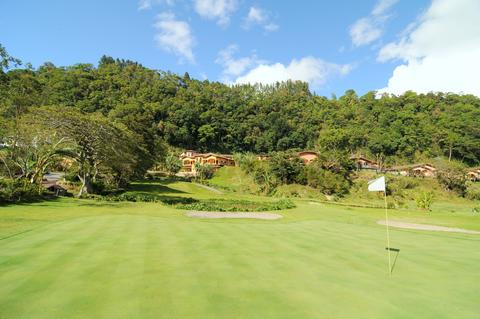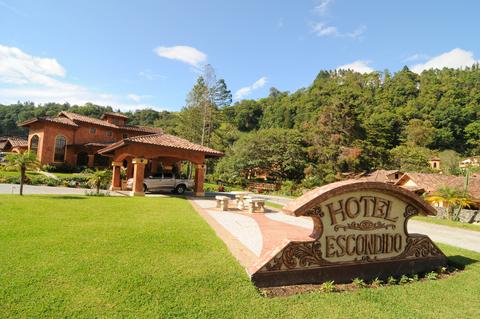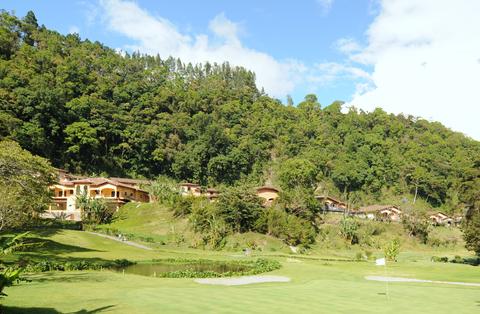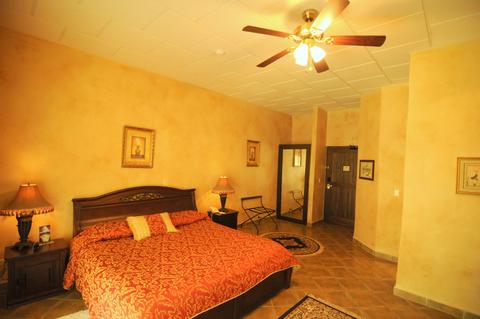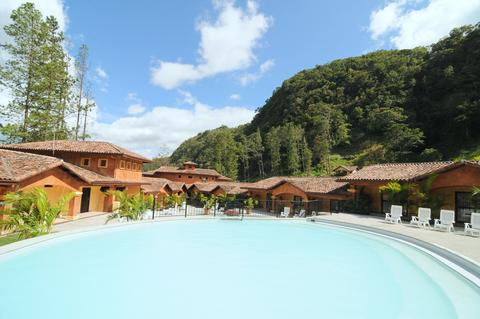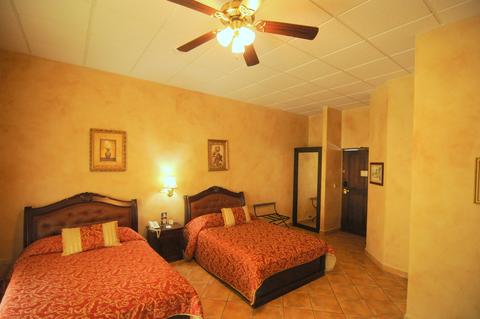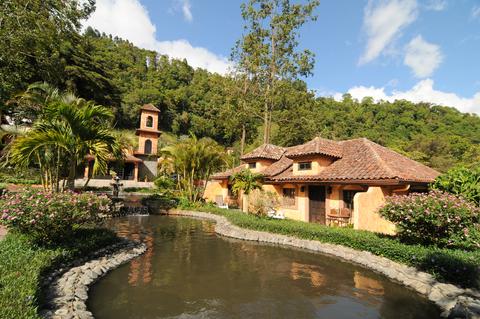 2:00 p.m. check in
12:00 p.m. check out
Restaurant in Hotel
Spa Services
Swimming Pool
Wireless Internet
Free Breakfast
Valle Escondido translates as "hidden valley." True to its name, this resort is set just a few minutes outside town but is surrounded by huge trees, babbling brooks, and stunning views of the mountains. It's a small paradise.
Guests wont have trouble finding ways to occupy their time at Valle Escondido. Those that are feeling sporty can hit the golf course (which has both par-3 and par-4 holes), tennis or racquetball courts. There is also a fitness room with both free weights and exercise machines. If after all this activity you need to cool off, head to one of the hotel's swimming pools—one is an indoor pool and three are outdoors. Water aerobics classes are offered at the indoor pool.
Feel like relaxing? Valle Escondido has Jacuzzis, saunas, steam baths, and a spa. The spa offers a variety of treatments, including massages, facials, manicures, and pedicures. There are two onsite restaurants where guests can eat. One is outdoors and set beneath a giant Higueron tree—this is a great place to eat breakfast or lunch. The menu offers both typical Panamanian food and American favorites, including omelets and French toast. Dinner can be had at the other restaurant, Sabor Escondido. Options include local trout, vegetarian lasagna, steaks, and a variety of salads. After dinner, sit by the fireplace and enjoy a glass of wine.
There are several accommodation options at Valle Escondido. The rooms are beautifully designed with high ceilings and European flourishes. Some are near the swimming pools, while others are set along the river and golf course. All rooms are stocked with modern amenities like flat-screen cable TVs, DVD players, telephones, and wireless Internet. All have a private bathroom with a hot water shower, and some even have a large soaking tub. Private patios offer guests a chance to relax beside the river, golf course, or garden.
More Property Amenities
Air Conditioning
Bar
Cable TV
DVD player in Room
Golf Course
Hair Dryer
Hot Water
Jacuzzi
Kids Pool
Laundry Service
Mini Gym
Safe Deposit Box
Telephone
Tennis Court
Yoga Lessons
Accommodations
Riverside Bungalow
Sleeps 4
Cable TV
Hair Dryer
Hot Water
Microwave
Safe Deposit Box
Telephone
DVD Player
Air Conditioning
Cable TV
Hair Dryer
Hot Water
Jacuzzi
Safe Deposit Box
Telephone
DVD Player
Cable TV
Hair Dryer
Hot Water
Safe Deposit Box
Telephone
DVD Player
Similar Hotels