The Al Natural Resort is located on Bastimentos Island in Bocas del Toro. This hotel consists of several comfortable thatched-roof bungalows set on the edge of the beach. It's a great place for travelers looking to immerse themselves in nature.
Featured in:
Beachfront, Eco Lodges, Honeymoon, Cabins and Villas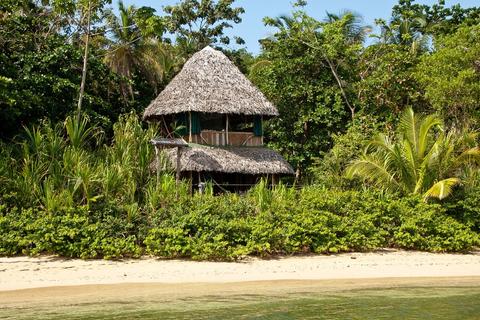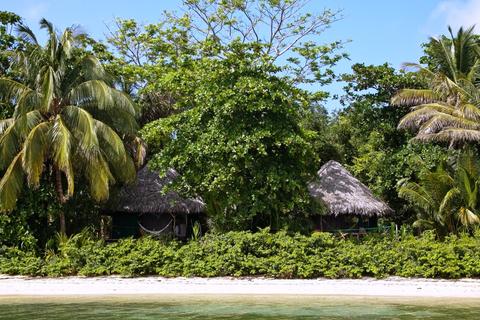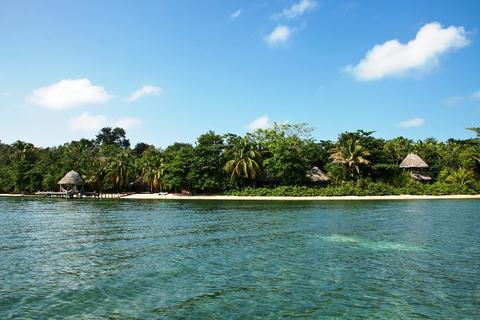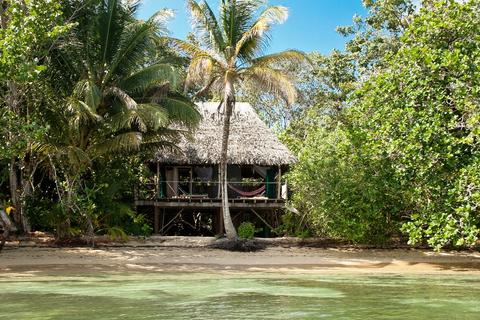 1:00 p.m. check in
8:00 a.m. check out
Bastimentos Island is one of the best places in Bocas del Toro for outdoor adventure. It has attractive beaches along its north shore and some fabulous snorkeling at Cayo Crawl. The Bastimentos Island National Marine Park makes up about half of the mainland of Bastimentos and stretches into the ocean as well. Here it protects the Cayos Zapatillas, two beautiful islands with idyllic white sand beaches. The coral gardens surrounding these islands are great for snorkeling.
Al Natural Resort is truly one-of-a-kind. This resort is set along the southeastern side of Bastimentos. It consists of just seven bungalows, each constructed in the traditional Ngöbe-Buglé house design. The bungalows are circular and made entirely from wood, much of it local driftwood. They have thatch roofs and are set on stilts above the ground. Tropical vegetation surrounds the bungalows, offering guests a good deal of privacy.
The interior of the bungalows is comfortable. Most have king-size or queen-size beds that are surrounded by high-quality mosquito nets. They have private hot water showers and a toilet in a private outdoor stall. The front of each bungalow opens onto a deck with sweeping views of the Caribbean. Electricity is sourced from nearby solar panels.
The resort's main building has a dining area and bar. The meals are served family-style three times a day. The food here is excellent. Breakfast often consists of eggs, cheese, bread, fruit and coffee. Lunch is usually sandwiches and fruit, and dinner frequently incorporates fresh seafood. The kitchen is accommodating for people with dietary restrictions. The hotel's bar offers a solid selection of beer, wine, liquor, and cocktails.
The resort is set on a 22-acre (9-ha) plot of land. There is a trail running through second-growth forest that leads to a beach. Guests are invited to use the resort's kayaks, snorkeling equipment, and fishing gear.
Accommodations
Natural Superior Room
Sleeps 4
Three Bedrom House
Sleeps 6
Two-Story Superior House
Sleeps 4
Similar Hotels