Isla Bastimentos, Panama
Located in the Bocas del Toro archipelago, Isla Bastimentos is a sprawling 52 km island that is only a ten-minute boat ride from Isla Colón. The highlights of Isla Bastimentos are vast, ranging from the world-class snorkeling opportunities in Parque Nacional Marino Isla Bastimentos to the chilled-out beaches on the north side of the island.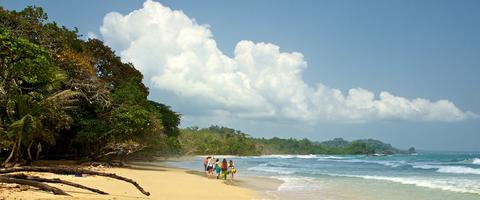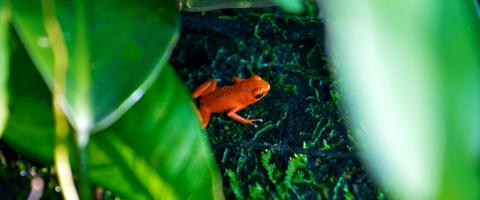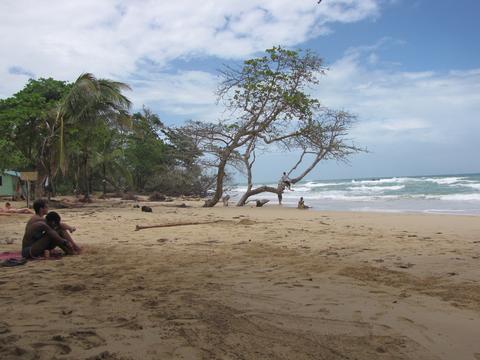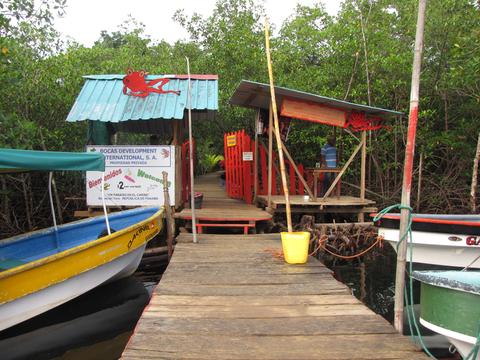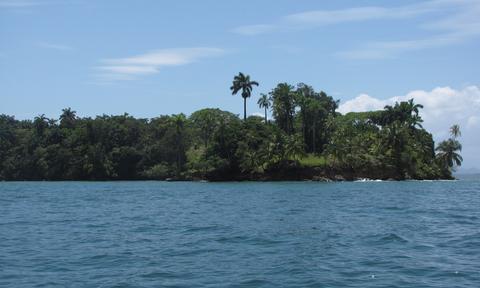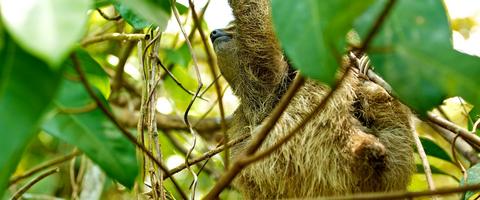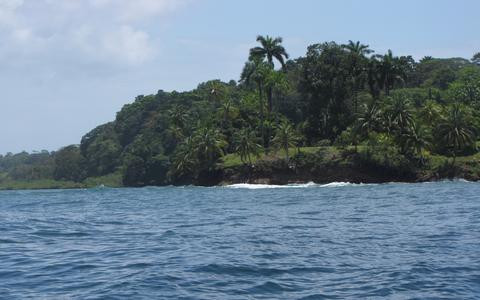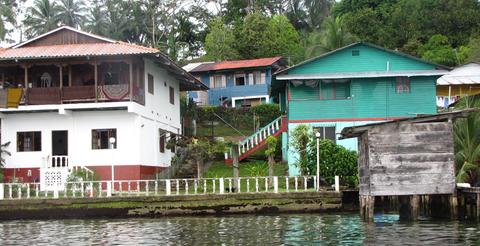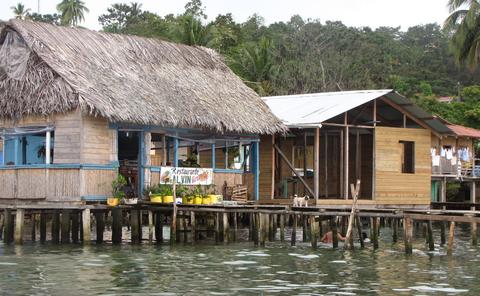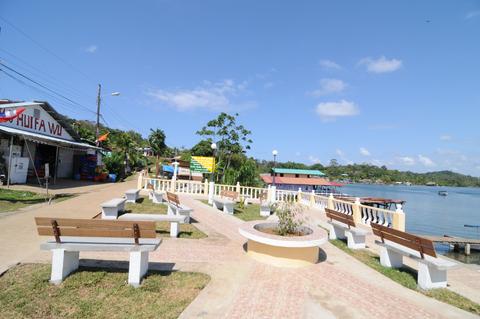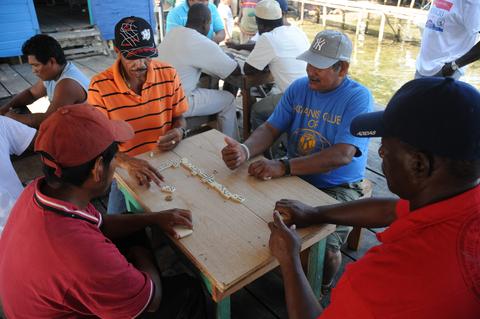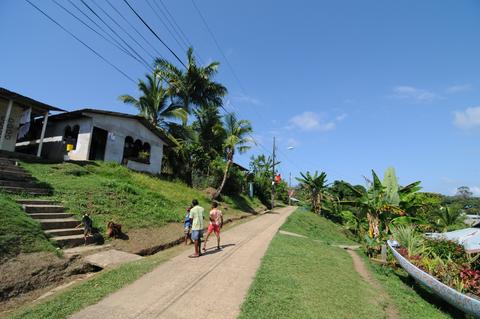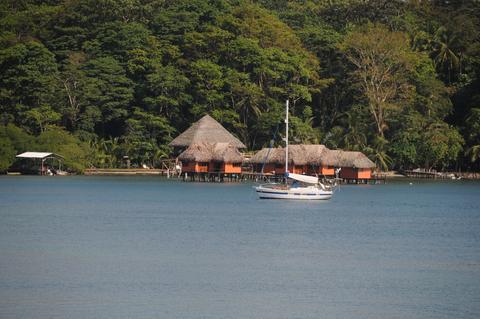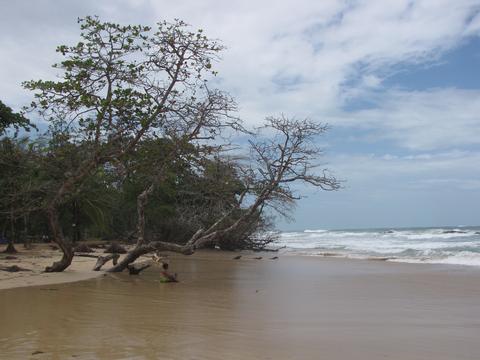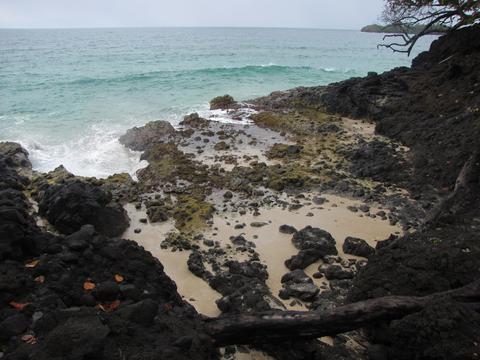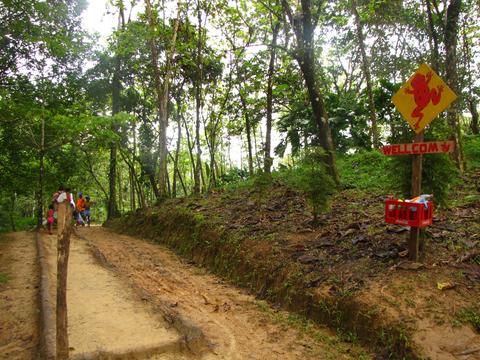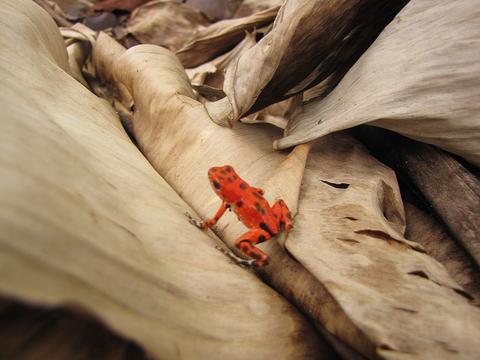 Undoubtedly, one of Bastimentos' biggest draws is its uncrowded north-shore beaches. A trail leads from the town of Old Bank to Playa Primera (also known as Playa Wizard), a wide and spectacular beach known for having big waves and few visitors. A walk east from Playa Wizard leads to Red Frog Beach, an inviting stretch of soft sand that is named after the well-known and widely admired red poison-dart frog that thrives in the surrounding forest. Swim with caution at Red Frog and the neighboring Playa Segunda, as treacherous riptides have been known to come out of nowhere. There is an ultra-basic bar/restaurant at Red Frog that serves soda, beer and fresh plates of seafood.
Visitors to this area will likely enter through Laguna de Bastimentos, on the north coast of the island. Although the lagoon is calm and tempting to swim in, locals urge visitors against doing so, as there is an abundance of crocodiles and caimans living beneath the water.
Another major draw to Isla Bastimentos is Cayo Crawl, a shallow channel located off the southern tip of the island which is considered to be one of the premier snorkeling spots in the Bocas archipelago. Known for its translucent water and large coral gardens, Cayo Crawl is a wonderful place to search for colorful tropical fish and other marine creatures.
On the southern side of the island is the bay of Bahía Honda, which lies near the Ngöbe-Buglé village of Quebrada de Sal. Comprised of nearly 400 inhabitants, many of whom maintain their distinct indigenous traditions and culture, Quebrada de Sal welcomes visitors who wish to explore their village. Visitors can hike nearby trails and head out for an adventurous ride in a dugout canoe, or else head out to the Nivida bat cave, which makes for a spooky, Indiana Jones style adventure.
The majority of Isla Bastimentos' inhabitants reside on the west side of the island in the Afro-Caribbean town of Old Bank. The majority of Old Bank residents are descendents of West Indian immigrants and the predominant language spoken is not Spanish, but Guari-Guari, a Creole language combining English, Spanish and Ngöbe-Buglé that is specific to the Bocas archipelago. The town is a bit run down, but is chock-full of color and culture. Facing Isla Colón, Old Bank is only a ten-minute boat ride from Bocas town.
Nearly all of the budget accommodations and places to eat on the island are located near or within Old Bank. The more upscale accommodations on the island are located between Cayo Crawl and Punta Vieja, on the southeast side of the island. These lodges pride themselves on seclusion and privacy and are generally all-inclusive. For services such as banks, laundry and groceries, it is necessary to boat over to Isla Colón.
Seeped in culture and natural beauty, Isla Bastimentos should be considered a must-see for anyone visiting the Bocas del Toro archipelago. Unfortunately, the final word on Isla Bastimentos needs to be a warning. There have been a series of robberies and hold-ups reported on the island, mostly occurring on the hiking trails and the more remote beaches. Although local authorities are taking appropriate measures to stem the tide of crime, it is necessary to be alert and to stay in pairs while walking around the island.
Isla Bastimentos Personalized Trips