Images of Cuba's beaches look like a postcard, but when you get there in real life: Are Cuba's beaches nice? In this article, we'll help you discover which beach best suits your needs—not all beach holidays are created equal.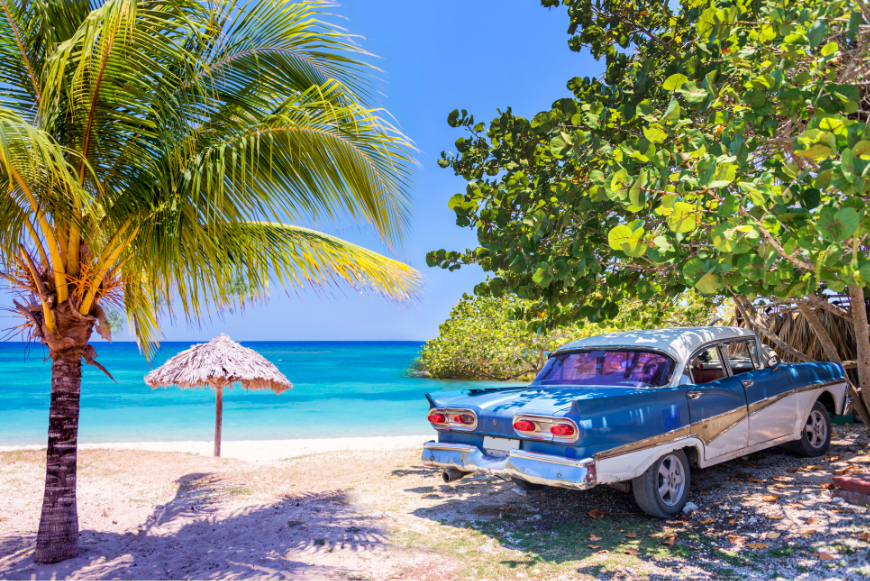 Beautiful beaches and vintage cars—all you need is a cool tropical drink in your hand.
Are Cuba's beaches nice?... It's easy to be awestruck by pictures of Cuban beaches. The water is clear and turquoise, and the sand looks so soft and warm you can already feel it under your toes. But don't just hop on a plane for the first pretty beach you see—before you plan your itinerary, there are some essential Cuba beach facts you should know.
The most famous beaches are all very different, and some draw a lot more crowds than others. Not to say you should always avoid a crowded beach; in fact, that may be some of the best people watching you do on your vacation. But if you're looking for something truly postcard-perfect, you'll want to wander a little farther off the beaten path.
There are pros and cons to each of Cuba's popular beaches, and we know that everyone's idea of an ideal beach vacation is different. Looking for more to do than swim? We can tell you where to find the best snorkeling and deep-sea fishing. Don't feel complete without a fruity cocktail? Pick a beach with plenty of seaside bars and nightlife. Walk with us down these tropical shores and we can help you decide which beaches fit your definition of paradise.
Varadero Beach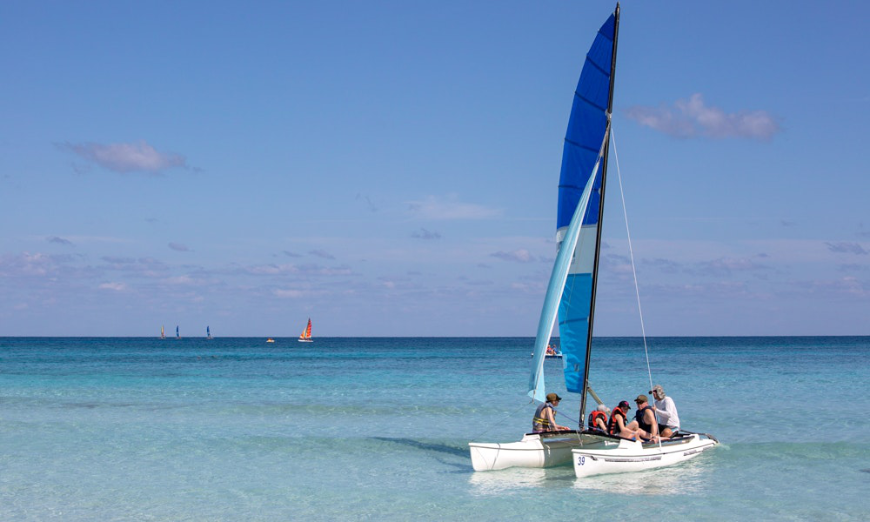 Varadero is one of Cuba's most popular beaches, and there's a reason why...
Varadero Beach is one of the most famous beaches in Cuba. Located only 2 hours from Havana, so it's an easy day trip if you're determined to stay in the Havana region. Havana does have its own city beaches, but none of them hold a candle to Varadero's tropical beauty. The water here is warm and shallow, making it an easy place to visit with the whole family. It's also nearby Cuba's only golf course.
Because Varadero is such a popular visitor spot, you'll more than likely share the beach with hawkers, sometimes selling cigars of dubious origin. There are a lot of resorts in the area, but also lots of casas particulares to choose from if you want a homier feel.
If you want something more out of the way, may we suggest....
Cayo Largo del Sur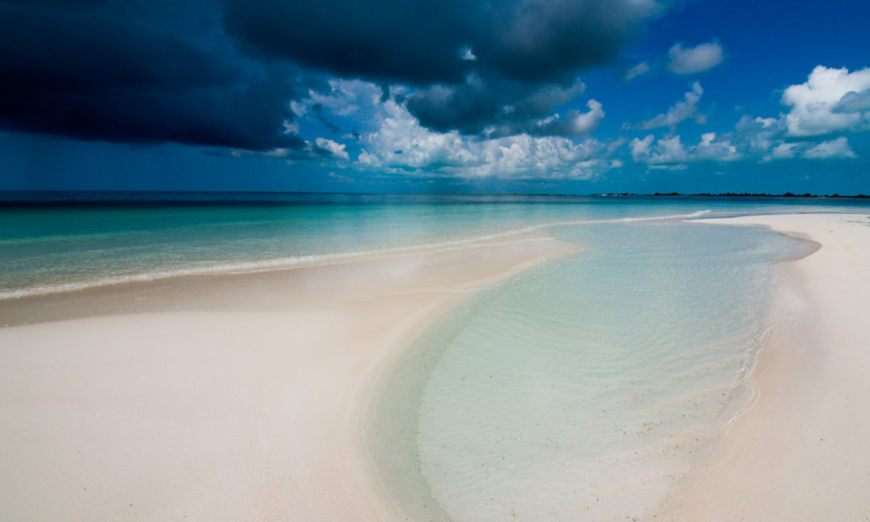 Cayo Largo is a beautiful but island you can access by plane. The only occupants are spawning and emerging sea turtles.
Leave the mainland behind on a tiny plane bound for Cayo Largo del Sur. The island has several beaches to choose from (including a nudist beach!) but one of the best is Playa Paraíso. This island also has a sea turtle hatchery, and from April to September its possible to see three different species of sea turtle coming ashore to lay their eggs.
This remote island has never had a settlement of Cubans, so keep in mind that most people here are either tourists or expats. If you're looking for a beach vacation that you could only have in Cuba, pack your bags and swim for…
Guardalavaca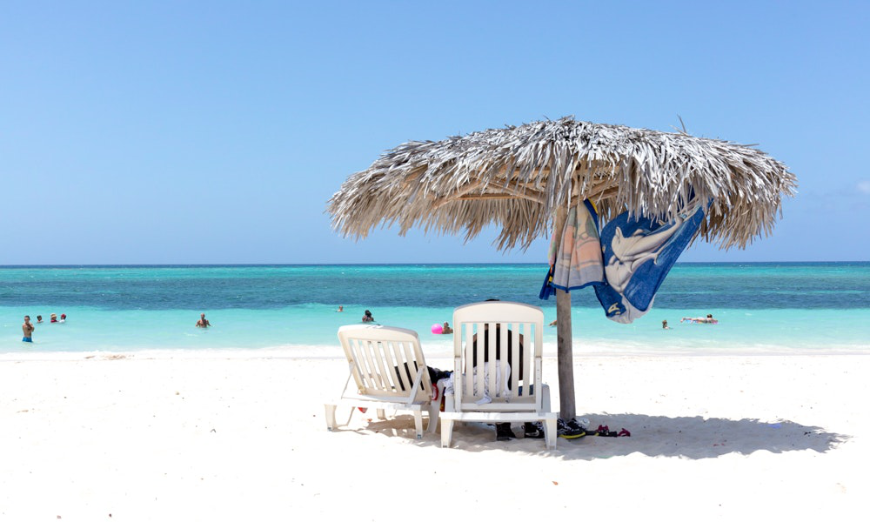 Head to Guardalavaca for a taste of how the locals enjoy their beaches.
Guardalavaca is popular with tourists and Cubans alike. This is one of the best beaches for getting an idea of what a summer vacation looks like for Cubans. Friendly bars and seafood restaurants line the beach of Plaza Mayor, while you can find a more tranquil atmosphere on the east side of the beach, where beachside cliffs make quiet little coves.
There's a party atmosphere here, and you can expect to hear live music on the beach. If you're looking for a more exclusive feel, head to the more remote paradise called...
Cayo Levisa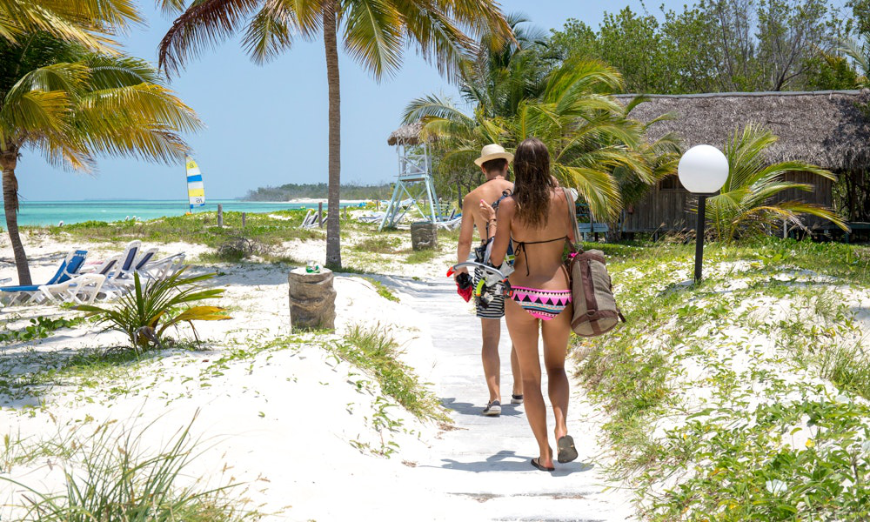 Pack your favorite beach tote and head to Cayo Levisa where you can enjoy the sun, sand, and ocean exploration.
You'll reach Cayo Levisa after a spectacular drive past the stunning mogotes of the Viñales Valley. Complete the journey on a scenic ferry ride and then walk down a boardwalk through the mangroves to the white sand shore. You can spend the night here, or just spend an afternoon swimming and sunbathing on the small beach. There's a diving center on the island that caters to visitors who want to explore nearby shipwrecks and unusual black coral reefs.
Because it's such a small island, there aren't attractions outside of the beach. For a beach vacation with more sightseeing and boating adventures, you should head to...
Cayo Coco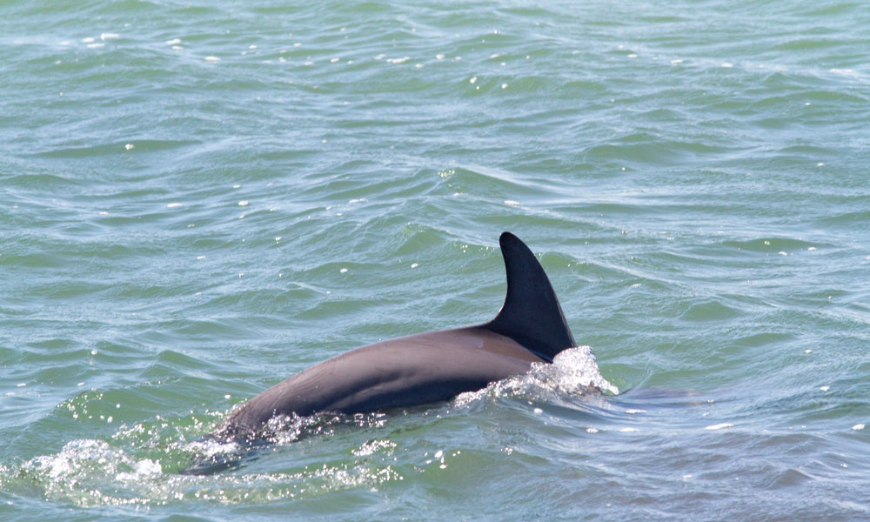 Leave the beaches of Cayo Coco once in a while and see more amazing sights during your holiday. Don't worry—the shore will still be waiting for you.
Cayo Coco is Cuba's second-most popular beach for all-inclusive resorts, right after Varadero. Hotels line the entire 13-miles (21 km) of beach. Wandering between the picturesque shores of Playa Flamenco, Playa Larga, and Playa Palma Real, or simply roll out of your hotel room and onto the sand.
Starfish hang out near the beach, making it a decent place to snorkel. For more wildlife, head to Playa Pilar to see flamingos. Many visitors depart from the shore to go on deep sea fishing tours, on the hunt for enormous marlin.
When Can You Go?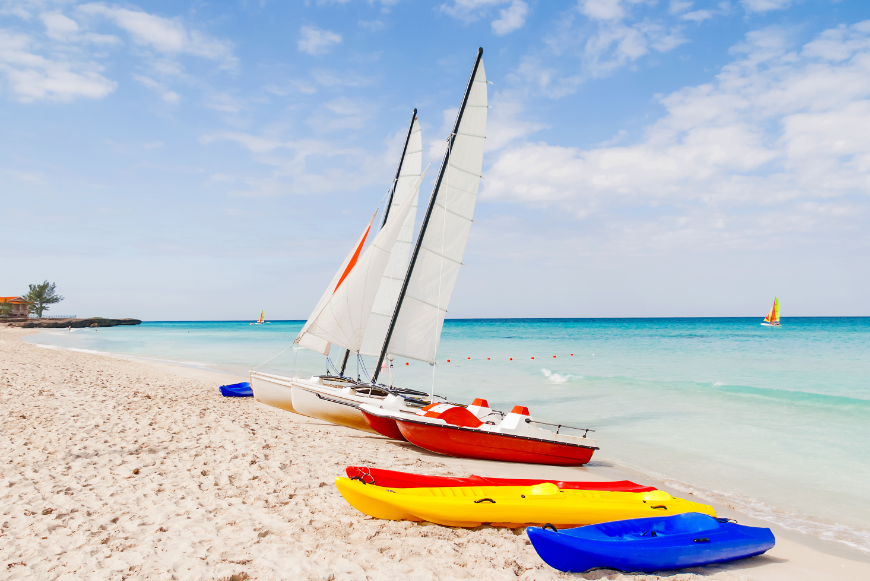 Take your time discovering the beaches of this island nation.
Are Cuba's beaches nice? No question. The answer is: absolutely yes! So how can you book your own Cuban beach getaway? Getting to Cuba can seem tricky, especially for visitors from the U.S. Our local experts can help you every step of the way. Tell us which of these beach vacations appeals to you, and we'll customize your itinerary with the right mixture of beach lounging and seaside adventure.