The islands of Belize are something from a tropical dream. They're also the perfect getaway. With so many gorgeous islands to choose from, which Belize Island is for you?
last updated: 01/15/2020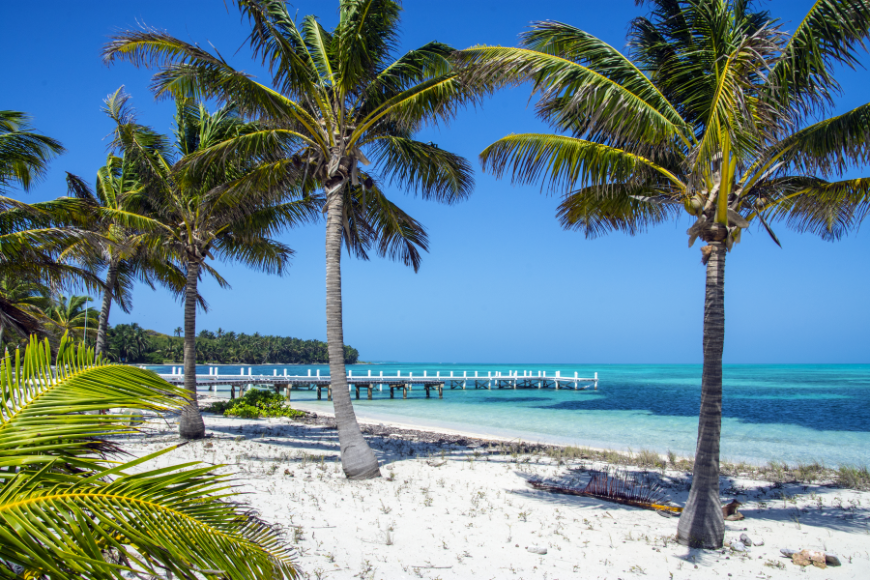 Which of these beautiful Belize islands will you dock at?
There are more than 450 islands in Belize, spread out around the beautiful Belize Barrier Reef and reaching out towards the borders with Mexico, Guatemala and Honduras. With so much choice—plus 240 miles (386 km) of coastline - which Belize island should you pick for your tropical adventure on the sand and sea? We've got a few ideas…
Belize islands with a bit of everything
If you are looking for a tropical getaway with plenty of choice for wining, dining and exploring, then you'll want to head to Northern Belize and the country's most popular islands.
Ambergris Caye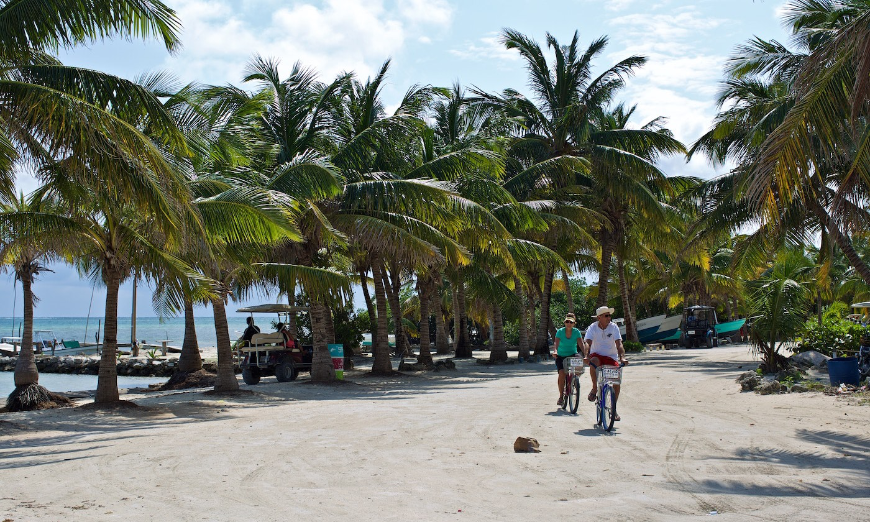 Why rush? Explore Ambergris Caye at your own pace, whether that's on foot or bicycle.
Ambergris Caye is Belize's largest island, with a large selection of hotels, restaurants, dive shops and entertainment options to match. It is easily accessible by ferry from Belize City and just a mile offshore lies the kaleidoscope of color that is the Belize Barrier Reef. The Blue Hole, Hol Chan Marine Reserve and Lighthouse Reef are within easy reach of the island. This all makes Ambergris Caye one of the most popular in Belize, but there is certainly a slice of paradise for everyone.
Caye Caulker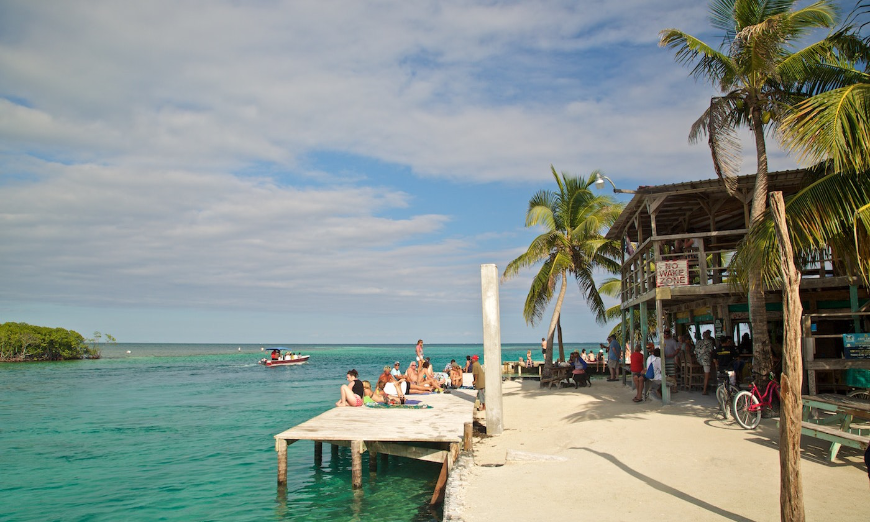 Chilling out is what island life is more or less about—these people on Caye Caulker look like experts.
If you are looking for a more chilled out vibe but still want the luxury of choice and getting outside your resort, then look no further than Ambergris' neighbor Caye Caulker. With no roads or vehicles, Caye Caulker has a laid-back, bare-foot atmosphere that is summed up in their welcome sign, which invites you to 'go slow'. The Split, a little stretch of channel separating two halves of the island, is one of the loveliest swimming spots in Belize.
Belize islands for ocean enthusiasts
Many people travel to Belize with the sole mission to stay underwater for as long as humanly possible. With the longest, unbroken barrier reef in the Western Hemisphere and famous Belize dive sites like the Blue Hole and Shark Alley, it's clear to see why. Here's our pick for the best islands to stay on for diving in Belize.
Glover's Reef Atoll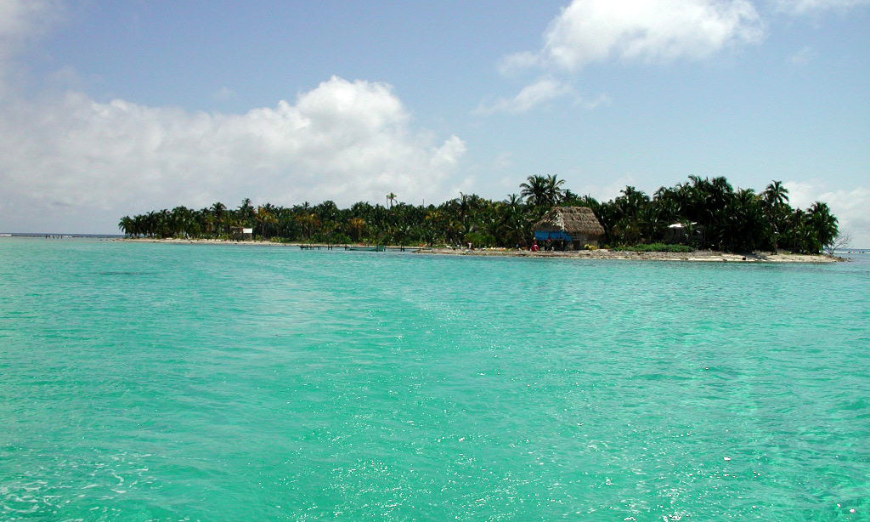 When it comes to Glover's Reef Atoll, the island is a jumping off point for all of the aquatic adventures awaiting you.
Named after a famous pirate, Glover's Reef Atoll is a group of five (5) little islands surrounded by a giant expanse of coral reef. It is also in close proximity to one of the deepest trenches in the world, which together make for a wide variety of dive sites to choose from. A bonus of making Glover's your base for diving is the range of affordable accommodation options on the islands. This certainly helps balance out the cost of lots of time underwater!
South Water Caye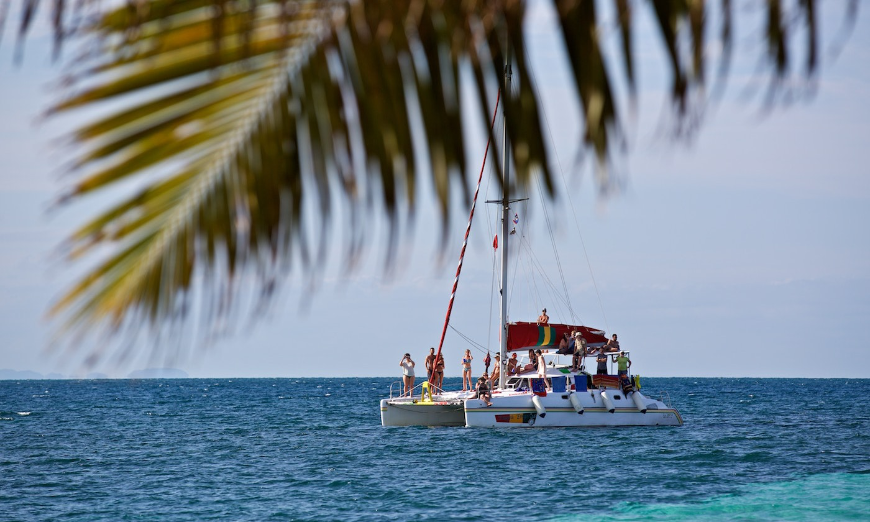 Spend a day enjoying the oceans of Belize as you depart from South Water Caye to go diving or snorkeling.
South Water Caye may just have the most accessible diving in Belize. The tiny island is only 9 miles (14 km) from the coastal town of Dangriga and the reef is steps from the shoreline! Imagine waking up, donning your wetsuit and tank, and swimming over to your dive site in less than 15 minutes? From here, there are 118,000 acres (47,750 ha) of the South Water Caye Marine Reserve to explore—it's a diver's dream!
Remote Belize islands for off-the-beaten-track adventures
For those looking to really escape it all, Belize has a plethora of magical remote islands that are just the thing for your own luxury version of Cast Away.
Thatch Caye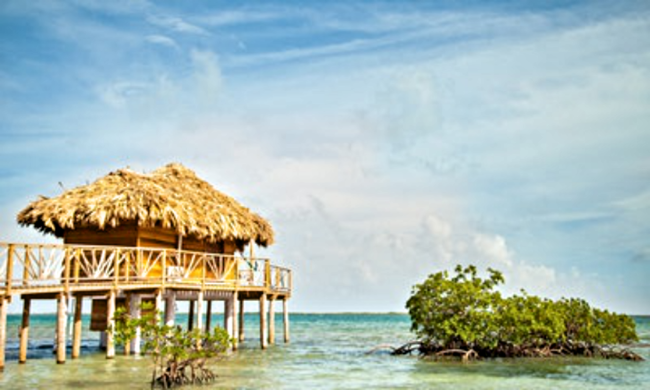 Unplug and enjoy unparalleled access to privacy and the waters of Belize from Thatch Caye Resort.
While technically only 9 miles (14 km) offshore, Thatch Caye feels a world away. A tiny strip of land fringed by palm trees and spectacularly clear waters, Thatch Caye is the definition of island paradise. There is just one resort here with room for 30 guests, making the whole experience feel very personal and adding to the feeling of remoteness. Come here to switch off and get back to nature, with plenty of ways to explore above and below the ocean.
Ranguana Caye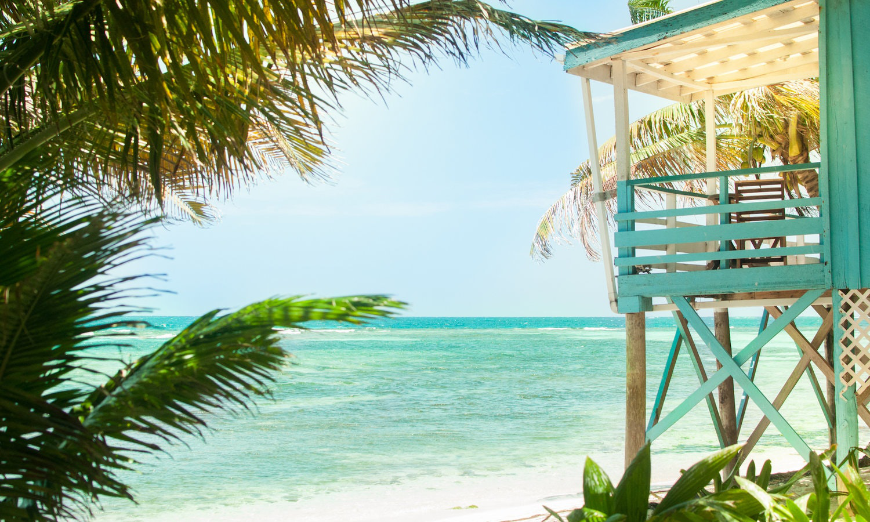 The intimate setting of Ranguana makes the 2 acre (0.8-ha)
caye feel like your own private paradise.
Somehow this little Caye has so far stayed off the main tourist radar, despite its relative proximity to bustling Placencia Village. The 2-acre private island has space for 9 guests to stay overnight and they keep the day visitors to a minimum too, at 25 per day. This initiative helps keep tourism on the island sustainable and helps Ranguana Caye stay as natural and untouched as it should be. You'll never want to leave its pure white shores and sparkling waters.
Every island in Belize has its own unique beauty and character and the accessibility of the Belize Barrier Reef ensures there is always plenty to do. Whether you are a diver, a beach bum, or just want the peace and quiet of an empty beach, we are sure you'll find what you're looking for on the islands of Belize.
Jade House, Anywhere Contributor
Jade House is a freelance writer who has spent the last few years living in Asia and exploring as much as possible. This year you'll find her closer to home, taking camper van adventures across Europe with her fiancé and their dog. Follow the day by day journey on Instagram (@jade_house) and read more from her at journey-count.com.